 Posts

12

Joined

Last visited
Recent Profile Visitors
The recent visitors block is disabled and is not being shown to other users.
jensspark's Achievements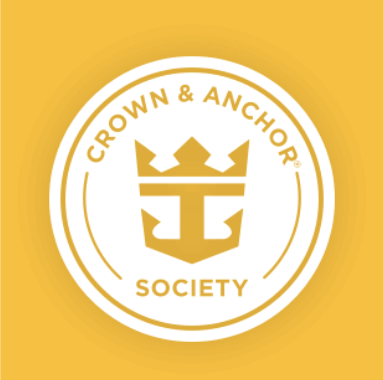 Gold (2/7)
15
Reputation
I had one on Liberty last week and it was AMAZING!

We were on Liberty last week and it was a challenge! They could have stood to increase capacity for pools/hot tubs/elevators/etc to account for the huge increase in passenger capacity. Also, more show offerings would've been nice. She's my favorite ship, but they were definitely experiencing some "growing pains" over Thanksgiving!

From Royal Caribbean: The moment we've all been waiting for is here — this is the green light for adventure! Cruises from the U.S. return this July with a full lineup of award-winning ships. We're getting back to the Caribbean and back to what we do best — making vacation memories with you. As we begin our journey to a gradual and safe operational return, we have carefully followed the guidance from the Healthy Sail Panel, the U.S. Centers for Disease Control & Preventions (CDC), and various government and health authorities to pave our path forward, ensuring the well-being of your clients, our crew, and the communities we visit. Our approach will remain very deliberate and methodical. It is for these reasons that our fleetwide return will be progressive in nature, with a roll-out plan spanning across the next several months. A subsequent communication detailing the protocols and boarding requirements your clients can expect for our U.S. based ships will be shared at a later date. We can't wait to welcome you and your clients onboard again. Come back and Come Seek the Royal Caribbean®. While we are thrilled about our long-awaited return to service in the U.S., we regrettably must cancel the following sailings as we prepare: Allure of the Seas®departing Port Canaveral: July 4-August 1, 2021 Brilliance of the Seas® departing Tampa: July 3-August 28, 2021 Enchantment of the Seas® departing Baltimore: July 1-August 26, 2021 Explorer of the Seas® departing Galveston: July 5-Sept 22 & October 25, 2021 Freedom of the Seas® departing Bayonne: July 3-October 23, 2021 Harmony of the Seas® departing Barcelona & Rome: July 4-August 12, 2021 Harmony of the Seas® departing Rome: August 19 & 26, 2021 Liberty of the Seas® departing Galveston: July 4-August 8, 2021 Mariner of the Seas® departing Port Canaveral: July 2-August 20, 2021 Oasis of the Seas® departing Bayonne: July 2-August 29, 2021 Rhapsody of the Seas® departing Ravenna/Venice: July 3-November 30, 2021 Symphony of the Seas® departing Miami: July 3-August 7, 2021 We understand the disappointment these cancelations may cause to your clients. For those not previously canceled under our Cruise with Confidence program, please click the Canceled Sailings button below to review compensation options, which will also be communicated to impacted guests shortly

I just received a TA email from Royal with all the details. Give me a minute to put it together in a post.

Thanks! We were booked on Oasis for Thanksgiving 2020 in a 2 bedroom Aqua Theater suite (dream cruise!!!) which of course didn't happen. Our anniversary is 8/3, but we pushed back to 8/14 to give more time and because we wanted an itinerary we had done before so we could enjoy the ship in port. We're based in Houston, so have sailed Liberty many times and were ready to move up to the next level!! I'm probably going to double book for that week and then use Cruise with Confidence for a FCC and cancel Adventure if Symphony gets the green light. I'd rather have 2 booked than hold out and get a last minute cancellation without another option. I know we'll use the FCC and would prefer the 125% since I'm having to book that Aqua Theater suite in the future (son graduates in 2024, so will book as soon as it goes on sale).

July should definitely be cancelled and done with. The big unknown are the cruises that fall within a few weeks after the test cruises take place. Someone like me who has an 8/14 sailing on Symphony gets stuck in limbo. This is my first Oasis class sailing, so I don't want to cancel if there's a chance. BUT, if there's no chance, then I would prefer to get moving and cancel/re-book on Adventure for the same week.

This! I prefer Royal over any other cruise line. I'm also a TA. This entire announcement and the confusion it has caused would have been alleviated if they had moved forward with cancellations. Nobody wants to learn their cruise was cancelled by reading it on Facebook, especially when the message starts with "Yippee". What do I as a TA say to clients?

Well, now I'm worried about our August 14 sailing on Symphony. This is so confusing to me. The point of doing test cruises was to accommodate families, but at this rate kids will be returning to school before the paid sailings start. At that point, wouldn't 95/98% sailings have been the better option?

Just an FYI, I am sailing on Liberty 3/8 and have learned that Cory Rogers joined her on January 14. He's set to be on Liberty from Jan-May and July to November 2020.

jensspark reacted to a post in a topic: As Garth Brooks said, "Think I'll Slip On Down To The O-Asis" - Jan 26th - Star Class

We are sailing on 11/19 on the Liberty out of Galveston and I have been attempting to schedule salon service for one of the formal nights, but it has not shown up in my cruise planner as an option. Men's services are in there, but nothing for women. Is this because they are booked up or maybe booking before departure isn't an option? I am planning on going to to the salon on embarkation day to see if I can book an appointment, but wanted to get it scheduled/paid for ahead of time.