In:
It's not too early to book a Royal Caribbean cruise for 2025 or early 2026.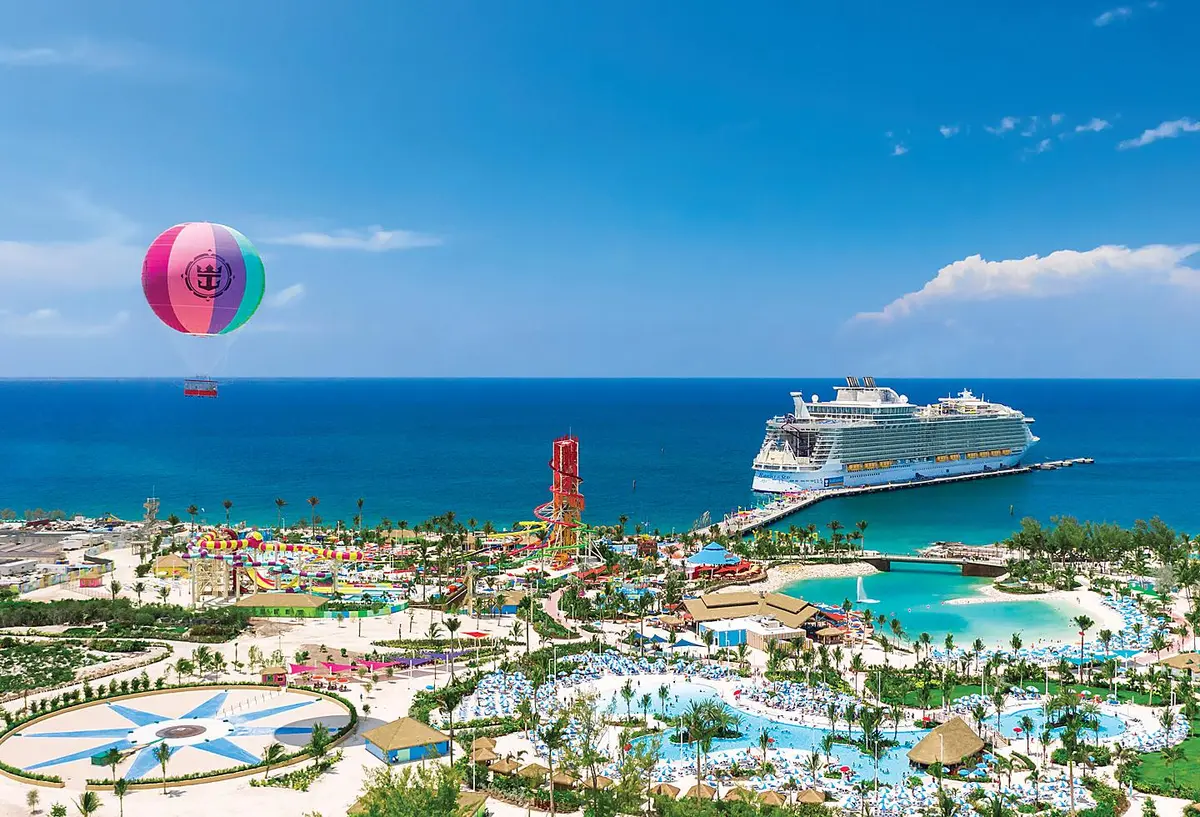 Royal Caribbean has released its new 7-night Caribbean cruises for the 2025-2026 Caribbean season.
In addition to the 2025-2026 Icon of the Seas cruises already released, Royal Caribbean posted cruises on six other ships.
The new itineraries are loaded into Royal Caribbean's website and available for immediate booking. 
Here's a breakdown of what's new.
Adventure of the Seas will sail from Port Canaveral, Florida and offer 6- and 8-night Caribbean cruises.  Some will go Western, while longer ones will visit the Eastern or Southern Caribbean.
Grandeur of the Seas will be based in Tampa, and offer 7-night cruises to The Bahamas and Western Caribbean.
Harmony of the Seas will sail from Galveston, Texas and offer 6, 7, and 8-night Caribbean cruises.
One change with this itinerary is you will be able to sail from Galveston and visit Perfect Day at CocoCay in addition to ports in Mexico, if you sail on the 8-night cruises.
Icon of the Seas will continue to be based from Miami, Florida and alternate between 7-night Eastern Caribbean & Perfect Day at CocoCay and 7-night Western Caribbean & Perfect Day at CocoCay itineraries.
Independence of the Seas will offer 7-night Caribbean cruises from Miami, Florida.
Oasis of the Seas will be based from Fort Lauderdale, Florida and offer 6 and 8-night Caribbean cruises.
Rhapsody of the Seas will split her time between Tampa and San Juan, Puerto Rico.
While in Tampa, Rhapsody will sail to the Western Caribbean. In San Juan, she will offer cruises to the Southern Caribbean.
More Caribbean cruises coming next month
As you can see, there's still pieces of the deployment puzzle left to be unveiled, and we can expect more cruises to be released in early December.
Royal Caribbean will release the second phase of its 7-night Caribbean cruises during the week of December 4th.
What does that mean exactly? No one is exactly certain.
There's speculation among cruise fans Star of the Seas sailings will be released in this phase, with the expectation she will be based out of Port Canaveral. Royal Caribbean has made no confirmation or announcement in regard to its plans for Star of the Seas.
Star of the Seas will be the second Icon Class cruise ship, and could become the world's largest cruise ship if she is built slightly larger than Icon of the Seas.
The only facts we really know about Star of the Seas is that it will start sailing sometime in Summer 2025.
When will the other 2025 itineraries be released?
More Royal Caribbean cruises will be posted in the coming months.
Week of December 4, 2023: 7-night Caribbean (Phase 2)
Week of February 12, 2024: Short Caribbean, Los Angeles & Northeast 
Week of February 19, 2024: Long Caribbean
Keep in mind the sailings could be released at any point within that week, and not necessarily on the first day of the listed week.
Why it's a good strategy to book a cruise now for 2025
It might seem crazy to book a cruise today for over two years from now, but it's one of the best money-saving strategies out there.
Cruise ships book quickly, and the more cabins that sell out, the higher prices go. So booking a cruise now can lock in a better fare than you might find next year.
Moreover, booking early gives you the choice of almost any cabin on the ship.
Certain highly desirable cabins, such as suites, get booked faster than others.  You could get the perfect room now that satisfies what you're looking for in cabin location, category, or size.
Read more: Royal Caribbean suites guide
Combine the lower prices with bargain hunters looking for suites, and you'll find a lot of veteran cruise fans booking up highly sought after cabins on popular sailings, such as holidays.
Planning on booking a 2025 cruise? These stories will help: