In:
Wondering when is the best time to book a cruise? If you do what the top cruise fans do, then you'll be booking earlier than you might think.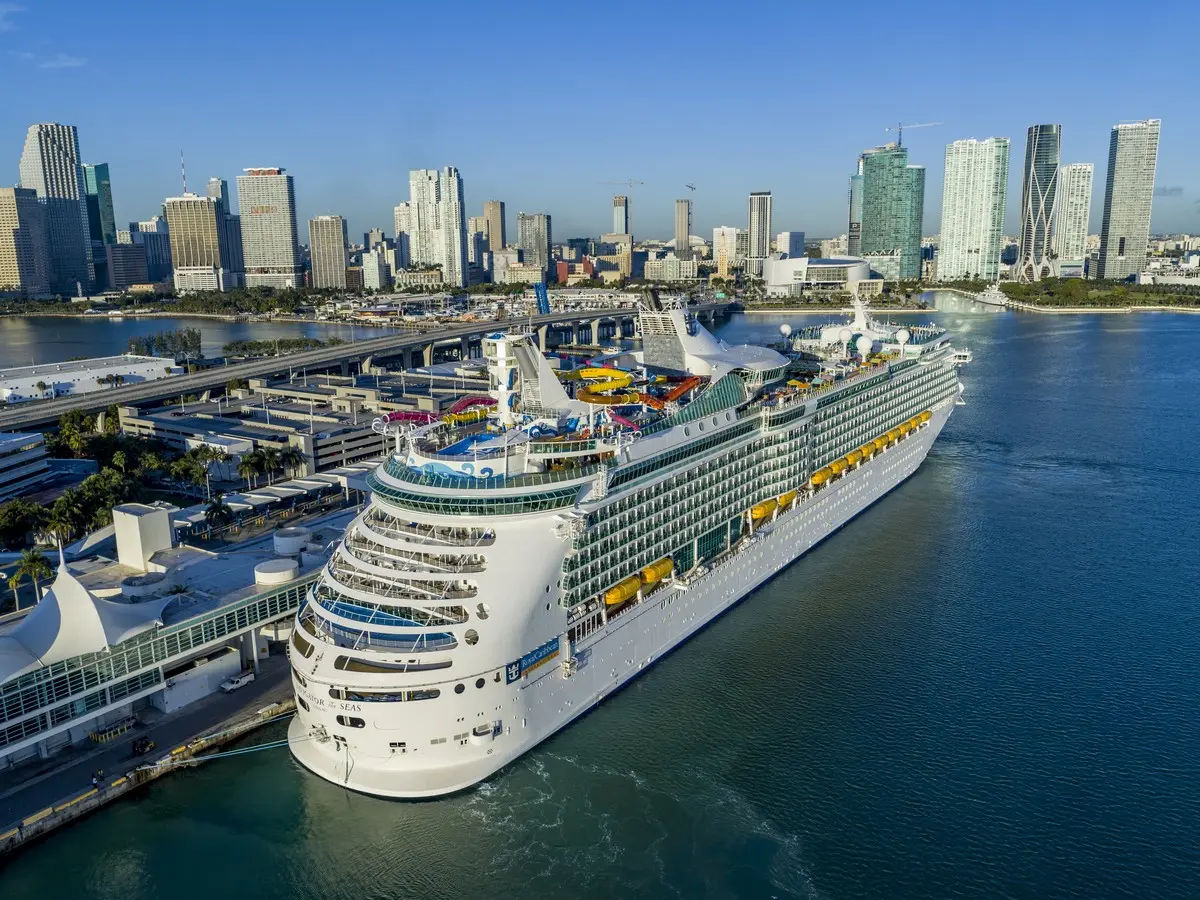 Compared to land vacations, people new to cruising might be surprised how early you can book a cruise and why so many cruise experts recommend booking a cruise months, if not years, in advance.
But is there such a thing as too early? Or too late?
While there's plenty of advice on sites like this, that ties better prices to earlier booking windows. Then again, booking more than a year out is really hard to plan due to work obligations, family events, vacation schedule and more.
Read more: Pros and Cons of booking a cruise early vs last-minute
The timing of your booking could make a difference in the cost, availability, and overall experience of your cruise.
To help you consider when to book your next cruise, we asked readers what they recommended. Read ahead for three different options, and the reasons why fans have a preferred timeline. 
Read more: First time cruisers: What to know before booking a Royal Caribbean cruise
On our Instagram, we polled readers about which timeline they usually use for booking: more than one year in advance, 6-12 months in advance, or less than six months in advance.
More than one year in advance
41% of viewers, 502 votes to be exact, said they book their cruises more than a year in advance.
On our Royal Caribbean Blog Facebook page, readers expanded on why they prefer that timeline.
John Mavros said he books "always more than a year in advance. Best cabin selection."
Booking early gives you a wider selection of cabins to choose from, allowing you first pick of the best staterooms. Especially if you have specific preferences or requirements for a room, being one of the first tickets will ensure you have the best availability.
Karen G. Zucker commented: "At least one year in advance.. sometimes two years. We need a handicapped room so we strategically plan!"
If you need a specific type of stateroom, like a handicapped-accessible room, booking early will confirm that one is still open for you. Whether you want a suite, balcony, or a specific location on the ship, early booking increases your chances of getting exactly the cabin you desire.
Readers also said that booking gave them a better price.
"More than a year in advance gets the best deals generally," Justin Revell commented.
Joy Pralle wrote that she books "more than a year in advance." and has seen "prices double or even triple when I try to do a mock booking closer to the cruise date."
Cruise lines often offer rewarding deals and promotions to travelers who book their cruises more in advance. These deals include reduced fares or onboard credits, and can usually save you some money.
Several readers, like Michael Ott, said they book as soon as itineraries open "to get the best price." 
If you have to make any other travel arrangements to arrive at your cruise ship, this benefit of an improved price will also include those, such as any planes or shuttles you'll have to take to your cruise line. Purchasing those flights and other rides earlier will get you a better deal. 
For those excited about popular excursions or destinations, booking further in advance will also ensure that you get the best availability for your activities. 
If price or room availability are important factors, and you don't mind planning a while in advance, booking a year or more ahead could be the best option for you. 
Between 6-12 months in advance
47% of readers, the majority on our poll, voted that they usually book their cruise between 6-12 months ahead of time. 
Brian Fluno said he usually books "between 6-9 months" earlier, and hasn't had a problem, despite usually booking "prime dates like spring break, Christmas, and New Year's."
Booking 6-12 in advance can save some of the earlier availability and allow you to plan ahead while still reserving time for any unexpected changes.
Cruisers traveling in groups might also find that this is the best timeline, as it allows everyone to work around their own schedule, accommodations, and needs.
When it comes to scheduling conflicts, Carlos Varela said they "used to book further out" but now pick this timeline because "price differential refundable/nonrefundable has increased so much we cannot risk losing a deposit because of unanticipated scheduling conflicts."
If you want to avoid disappointment and losing a deposit, booking 6-12 months ahead is the right time slot.
Jamie Fordham added that this timeline gives her "enough time to save and pay off and plan the rest."
For Michele Saunders, it depends on the length of the cruise: "Short cruises about 6 months. Something like Alaska—a year to 18 months."
Adjusting to the length or price of your cruise is always a good option for the best travel experience. To avoid any mishaps, allow yourself more time to plan those longer cruises. 
6-12 months was our most popular option. For planners with busier schedules or those who don't want to risk losing money in a refund, this is the perfect time to book your cruise.
Read more: When is the best time to book a cruise?
Less than six months
13% of our readers said they plan a little more short-term, booking less than six months before their cruise.
Shakira Liz Estades Pérez wrote: "I'm that type of person who always think everything can change in a while and don't feel comfortable with booking for so many time in advance."
It can be hard to plan more than six months ahead of time. If you prefer spontaneous travel or have less flexible vacations or paid time off, this may be a more realistic timeline for you.
For a booking this close to the cruise, it takes away more of the pressure around planning for months at a time.
Additionally, if the cruise line has any last-minute deals or cancellations, this would be the time to look for them. Staying flexible and spontaneous could save you money in the end.
Justin Hollon added that airfare deals are usually in the 3-6 month range as well, so keep that in mind if you need other travel arrangements. 
Last-minute bookings also allow you to travel during the off-season, avoiding busier crowds or higher prices. 
More experienced cruisers who are familiar with the cruise industry and booking process will also feel more comfortable booking last minute. 
Planning a cruise? Start here: