In:
It looks like it will be easier than ever to place a temporary hold on a new booking.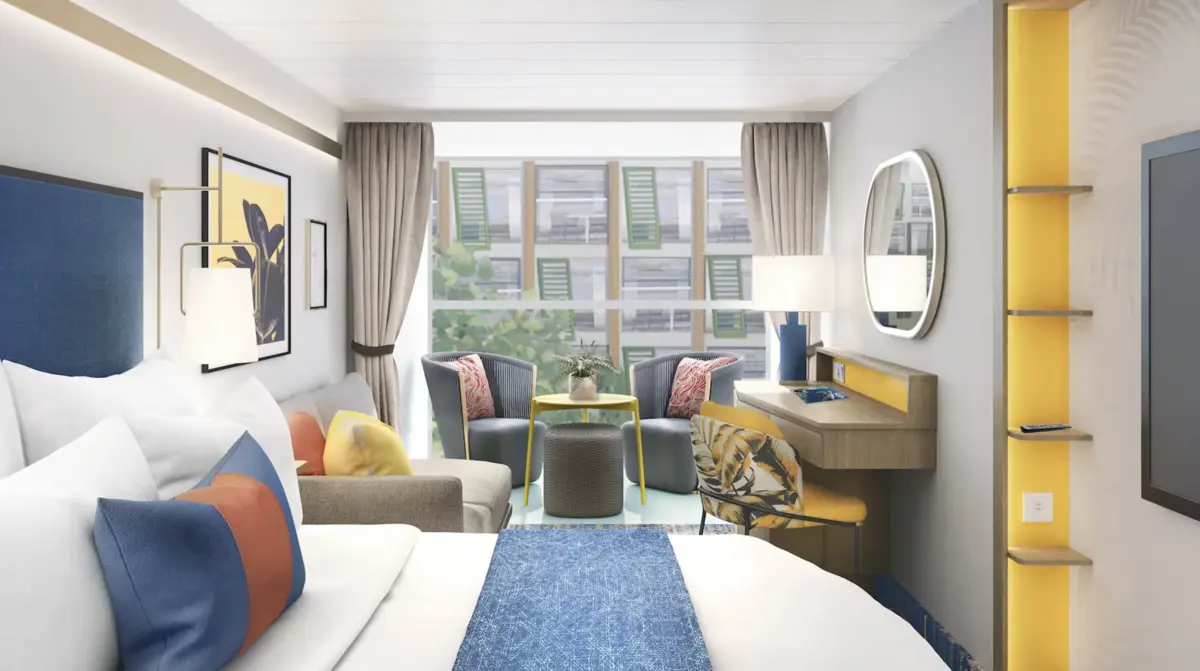 Royal Caribbean has updated its website booking engine to allow temporary holds to be placed in lieu of placing a deposit.
A courtesy hold allows a guest to hold a booking for 24 or 48 hours with no deposit. Different verbiage refers to either 24 or 48 hours on Royal Caribbean's website.
This hold allows the guest to hold not only the cabin, but also the promotional pricing. It's only available for single cabin bookings.
Guests that place a courtesy hold should receive a reminder email to place a deposit before the 48 hour window expires.
If no payment is made before the 48 hour window expires, the reservation is automatically cancelled.
Up until now, the guests were not allowed to place a hold on their own.  Travel agents were able to do this on behalf of their clients, however.
The holds appear to be for about 48 hours and is not available for all types of sailings.  It's not clear yet what the methodology is for which sailings get the option to place a hold via the website, but the new feature is still in testing.
The courtesy hold option has appeared and disappeared over the last couple of days, indicating Royal Caribbean is still testing the new feature.
Managing holds
In addition to the ability to place a hold, Royal Caribbean has added a new area in a guest's account to easily see holds that are placed.
When visiting your account on Royal Caribbean's website, there's a new "Courtesy Holds" option listed.
Why place a hold
There are a few good reasons to place a hold on a cabin before booking a cruise.
Placing a hold locks in the price, which means you have more time to decide to book the cruise.
You not only get to hold the price, but also any promotions that come with the price, such as kids sail free, onboard credit, et al.
All too often, cabins get booked up before someone can decide on if they want to cruise.  This ensures more time to get vacation time approved from work, pet setting, and other considerations you may need to secure before being ready to book.
Another advantage of a hold is you can investigate which add-ons are available to book, such as drink packages, shore excursions, and more.
Unlike a booking, there's no money at play. This means it's easy to lock in a price of a cabin for a short period of time to decide later.
Another easy way to place a hold
If the new feature is not available for the sailing you are looking at, or simply don't want to deal with booking on your own, travel agents can place holds on any sailing.
Royal Caribbean has always allowed travel agents to place a courtesy hold for guests, and this means less work for the guest. Plus, if the hold is converted to a booking, the travel agent can service the booking.
Travel agents have their own tools to place holds and book cruises.
Courtesy hold vs deposit
You might be wondering what the differences and advantages are to placing a hold or a deposit on a sailing.
A courtesy hold requires no money down, but only lasts up to 48 hours before it expires.  
A deposit requires at least a few hundred dollars down, but ensures that cabin is yours until you cancel or if you fail to make final payment date.
Both a courtesy hold and a deposit secure the price and promotions at the time of booking.
If you cancel a hold, there's no penalty or money to be refunded. A cancelled deposit means potentially money to be refunded and/or money lost due to a penalty from a non-refundable deposit type.
You should think of courtesy holds as a way to give yourself more time to think about booking without losing a specific cabin and/or price.  
Deposits ensure the room is yours until final payment date, albeit with certain rules depending on which deposit type you choose (refundable or non-refundable).
If your sailing is already past final payment date, then full payment will be required at the time of booking.  A courtesy hold would still allow you to reserve a room temporarily without money down.