In:
Royal Caribbean has added a new option for guests booking a cruise directly with the cruise line via its website, where they can finance the cruise fare cost.
An update to the Royal Caribbean website now offers a monthly payment plan option, along side the traditional booking option.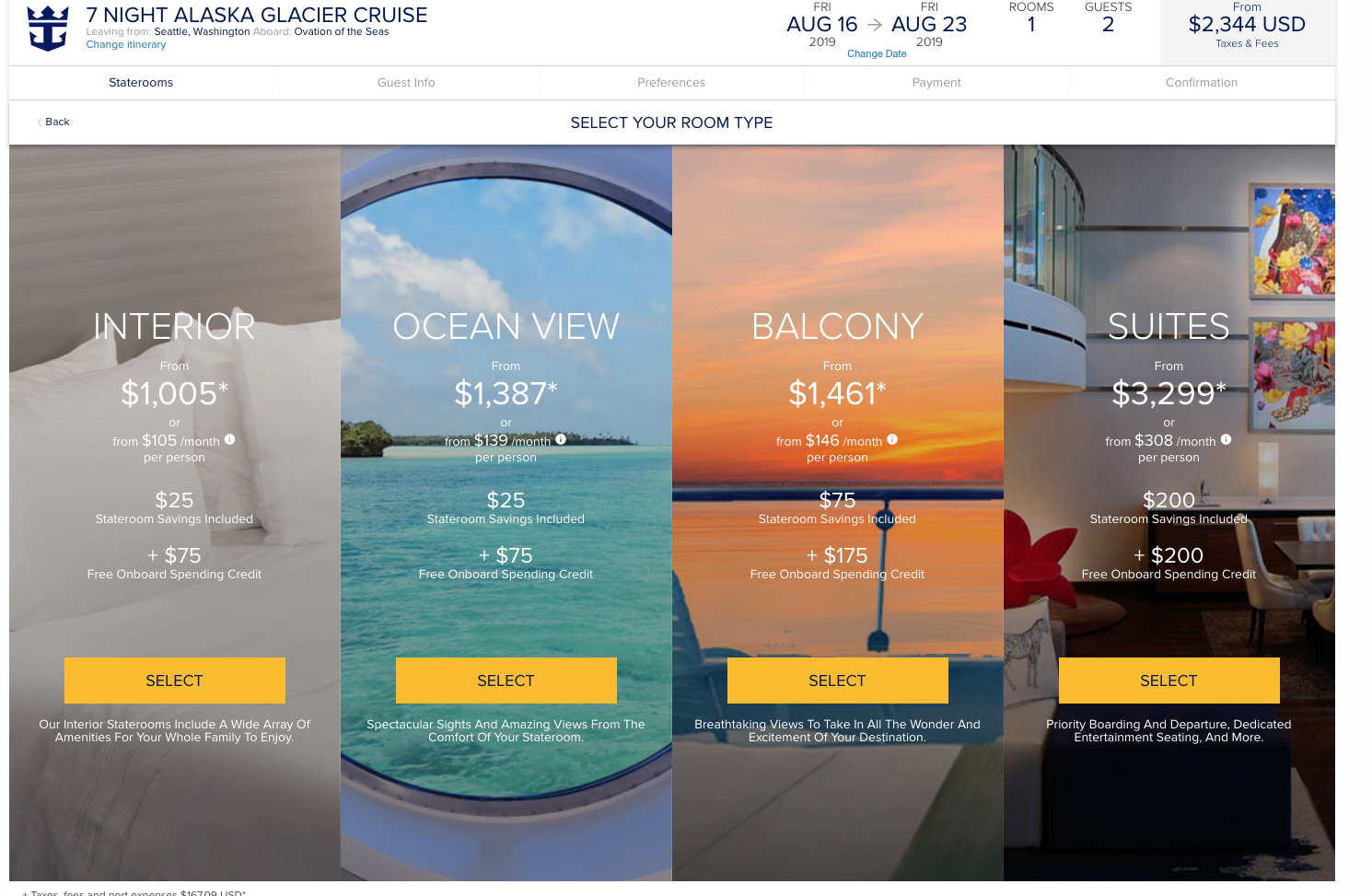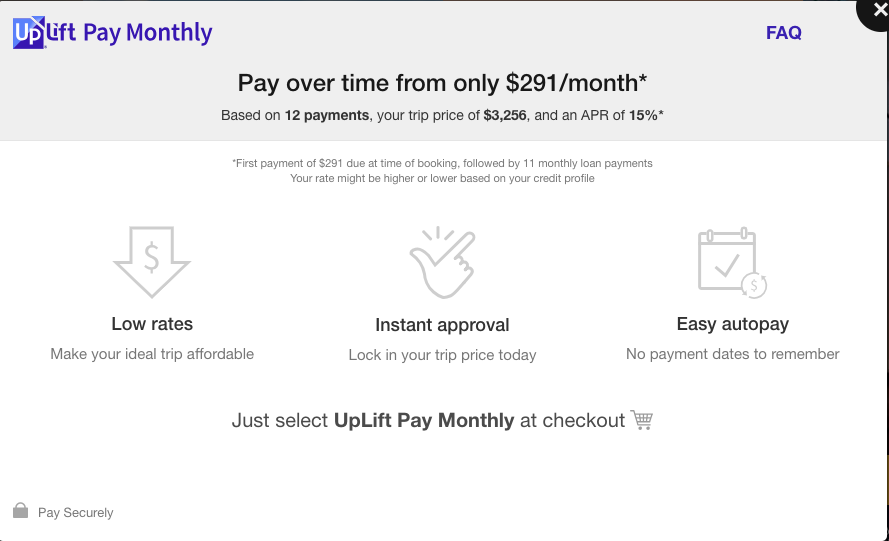 The montly payment option is financed through a third-party service known as UpLift, in which a first payment is due at booking and subsequent payments taken each month thereafter.  An annual percentage rate (APR) is also tacked onto the total cost for the financing service.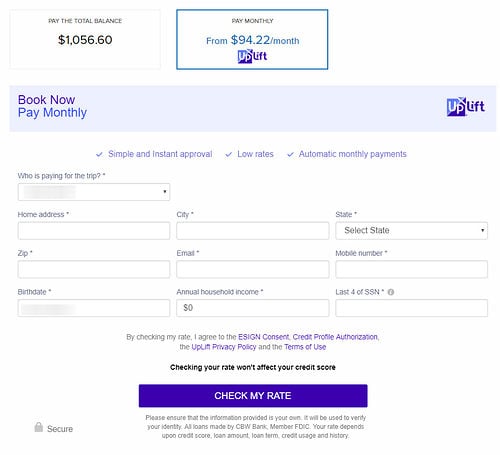 Upon checkout, the user is given the choice to use Pay Monthly for the cruise, at which point the site will check the person's credit rating to determine the exact annual percentage rate that will be used.
UpLift advertises itself as a provider of consumer financing exclusively for the purpose of travel. It works with over 200 travel providers, such as airlines, resorts, hotels and more.
Do you think you will take advantage of this service? Share your thoughts on this option in this blog post's comments section.