In:
Spring is here and it is also Sunday, which means we are celebrating warm(er) temperatures and Royal Caribbean news from this week!
Royal Caribbean will open its own private beach club in Nassau, Bahamas and it looks incredible!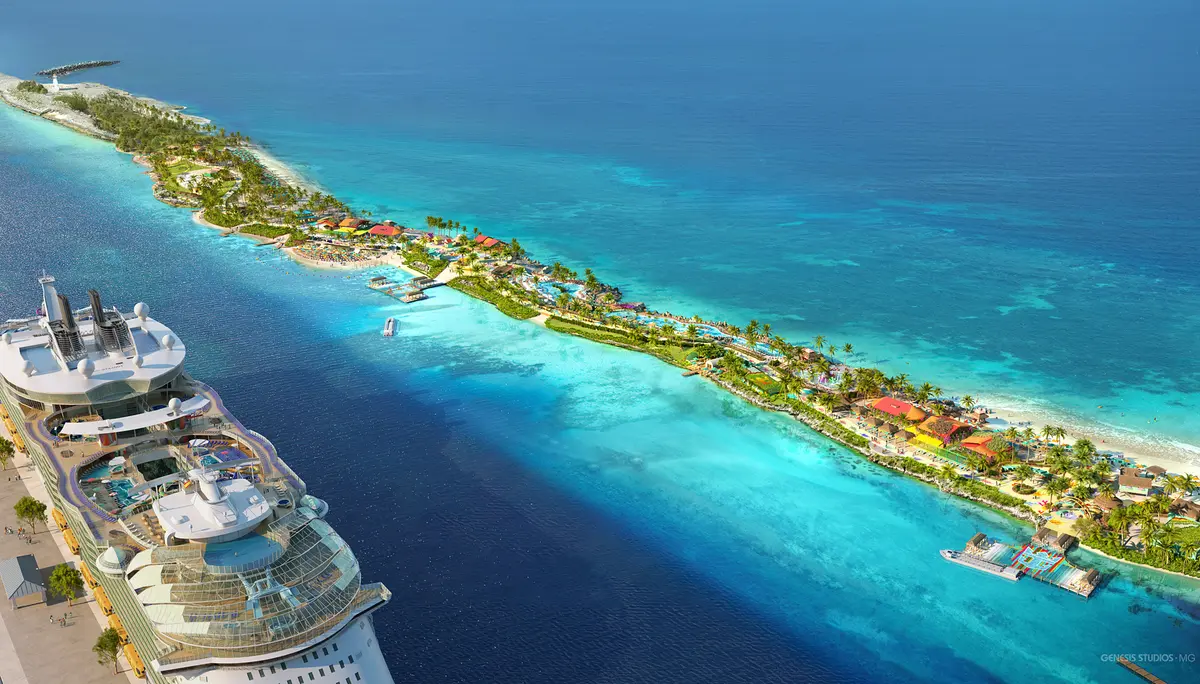 The Royal Beach Club in Nassau will open in 2025 and we have all the information we know so far about the project for you to catch up on.
This extra cost excursion will include beach access, pools, cabanas, and much more.
Royal Caribbean News
Royal Caribbean Blog Podcast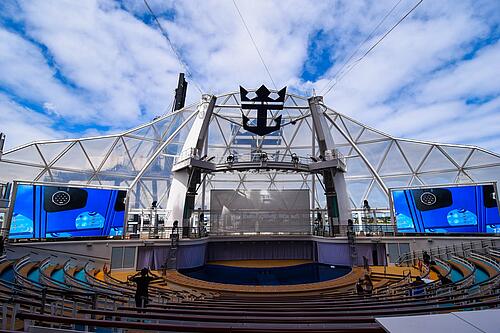 The 494th episode of the Royal Caribbean Blog Podcast is now available, which answers as many listener emails as possible.
It's been a while since we had a podcast episode all about your questions, so this week's episode is just listener emails!
Please feel free to subscribe via iTunes or RSS, and head over to rate and review the podcast on iTunes if you can! We'd appreciate it.
New RCB Video: Best things to bring on a cruise under $10
Have you subscribed to the Royal Caribbean Blog YouTube Channel? We share some great videos there regularly, all about taking a Royal Caribbean cruise! This week, we are sharing our latest video — Best things to bring on a cruise under $10 I always regret forgetting to bring — and don't forget to subscribe here.
8 reasons to get off your ship as early as possible on disembarkation day
No one wants their cruise vacation to end, but on the last morning of the cruise, there are a few good reasons to hustle off the ship.
Just like the idiom of "ripping off a band-aid" to get it over with, disembarking your cruise ship when it ends sooner than later has a few advantages.
From beating the traffic, to getting on an earlier flight, here are the compelling arguments to plan on leaving your ship as soon as possible.
20 rules of cruise ship etiquette no one ever tells you (but should)
You don't want to be "that guy/gal" when it comes to committing a faux pas, so we have a guide to proper cruise ship etiquette.
Being polite to your fellow passengers and crew member should go without saying, but there are a few nuances of a cruise that you might not think are an issue, but in reality, should be avoided.
Knowing proper ship etiquette will help ensure that you do not feel disrespectful or underdressed, as well as make sure that you are able to contribute to a positive atmosphere. 
What it's like when a cruise ship is empty
Mariner of the Seas just finished a dry dock in Europe and returned to the United States without any passengers.  Not having passengers onboard doesn't mean there's nothing to do for crew either.
Royal Caribbean Cruise Director Marc Walker shared a glimpse of what crew members do in the time there are no paying passengers onboard to prepare for a return to service.
Over the course of an 8-night crossing, we've got a look at what the crew did with no passengers to attend to.
What is the best time to cruise the Mediterranean?
If you are thinking about the best month to go on a Mediterranean cruise, it's important to weigh the pros and cons of each month.
 While there isn't necessarily a "perfect" time to take a Mediterranean cruise, this guide should help you decide which season works best for you.
8 questions to ask yourself before picking a cruise ship
Before you book a Royal Caribbean cruise, it's a good idea to go over some important considerations.
Depending on your preferences, one ship might be a better idea than another to sail on.
Here's a look at the questions you should be asking yourself prior to selecting a Royal Caribbean ship to ensure you find the best ship for you.