In:
Laura Hodges Bethge will take over as CEO of Celebrity Cruises in May, the cruise line announced on Thursday.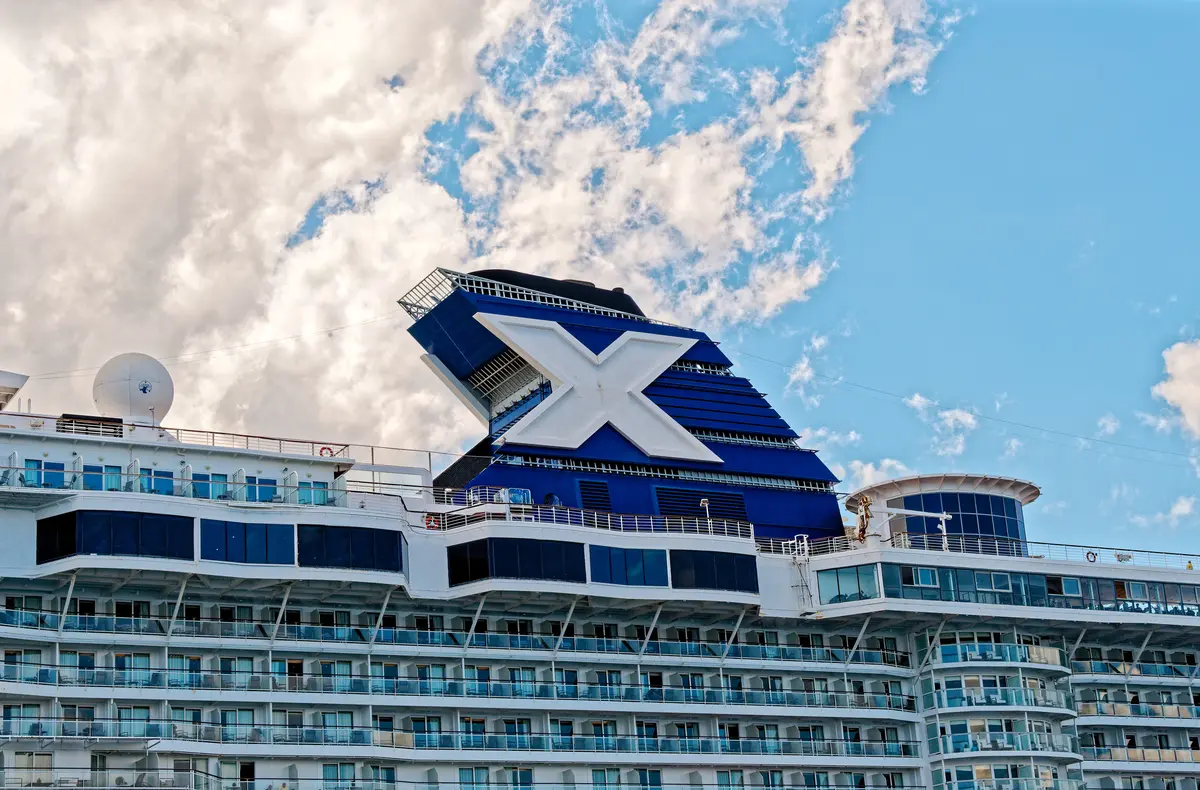 Laura Hodges Bethge will take over the role from Lisa Lutoff-Perlo, who has been CEO since 2014.  Hodges Bethge was most recently executive vice president,
shared services operations at Royal Caribbean Group.
In her current role, Hodges Bethge was responsible for Royal Caribbean Group's safety, security and environment, risk management and crew movement teams.
"I look forward to building on the incredible achievements of Lisa and this world class team, as we continue to break boundaries and chart new courses in the industry," she said in a statement announcing the change.
Royal Caribbean Group CEO Jason Liberty welcomed Laura Hodges Bethge to the new role, "I would also like to congratulate Laura for her appointment as the next brand president of Celebrity Cruises. With her operational experience, business acumen and deep understanding of our company and the cruise industry, I know Laura is the right person to lead Celebrity Cruises to its next phases of growth."
Hodges Bethge has been a part of many aspects of the cruise industry. She served as senior vice president of Product Development for Royal Caribbean International, where she spearheaded the Royal Amplification ship upgrade program, and the Perfect Day at CocoCay makeover.  She also oversaw the design and construction of six new ships, including Spectrum of the Seas and Odyssey of the Seas.
She joined the company in 2000 and has been a part of the Hotel and Marine Operations, Sales, Marketing, Product Innovation and Investor Relations teams.
She was also based in Shanghai as vice president of Market Development, where she oversaw commercial operations for this strategic market.
Departing Celebrity
Celebrity's current CEO, Lisa Lutoff-Perlo, will transition to Vice Chair, External Affairs for Royal Caribbean Group, effective May 1.
Mr. Liberty thanks Ms. Lutoff-Perlo for her hard work as CEO, "Lisa has been instrumental in transforming the Celebrity Cruises brand to what it is today."
"From helping us introduce the revolutionary Edge Series of ships to advancing the role of women in maritime careers, Lisa has had an incredible career during her time leading Celebrity Cruises, and multiple parts of our Royal Caribbean International brand. I have had the pleasure of working with Lisa for almost 18 years, and I know her expertise will be invaluable as she transitions to serve as my Vice Chair, External Affairs."
Lutoff-Perlo's career started with Royal Caribbean Group in 1985, when she was a district sales manager. 
She leaves behind a legacy of many firsts: In 2005, Lutoff-Perlo became Celebrity's first female senior vice president of hotel operations. In 2012, she was named executive vice president of operations for Royal Caribbean International, the first woman in the industry to oversee both hotel and marine operations. Two short years later, she was the first woman appointed to president and CEO of one of Royal Caribbean Group's brands.
As CEO, Celebrity Cruises added four new cruise ships to the fleet, and implemented cruise ship revitalizations under the Celebrity Revolution program.
"It has always been difficult for me to imagine leaving the incredible Celebrity brand, but the time is right for me to start an exciting new chapter and turn the helm over to a new leader," said Lisa Lutoff-Perlo.
"It has been my great honor to lead this brand and work alongside the phenomenal Celebrity shoreside team and crew. Together, our accomplishments have been extraordinary. I'm excited to now work closely with Jason on broader initiatives as we sail toward an even brighter future."