In:
Celebrity Cruises just announced new protocols for guests sailing this summer that include changes to mask, vaccine, and shore excursion rules.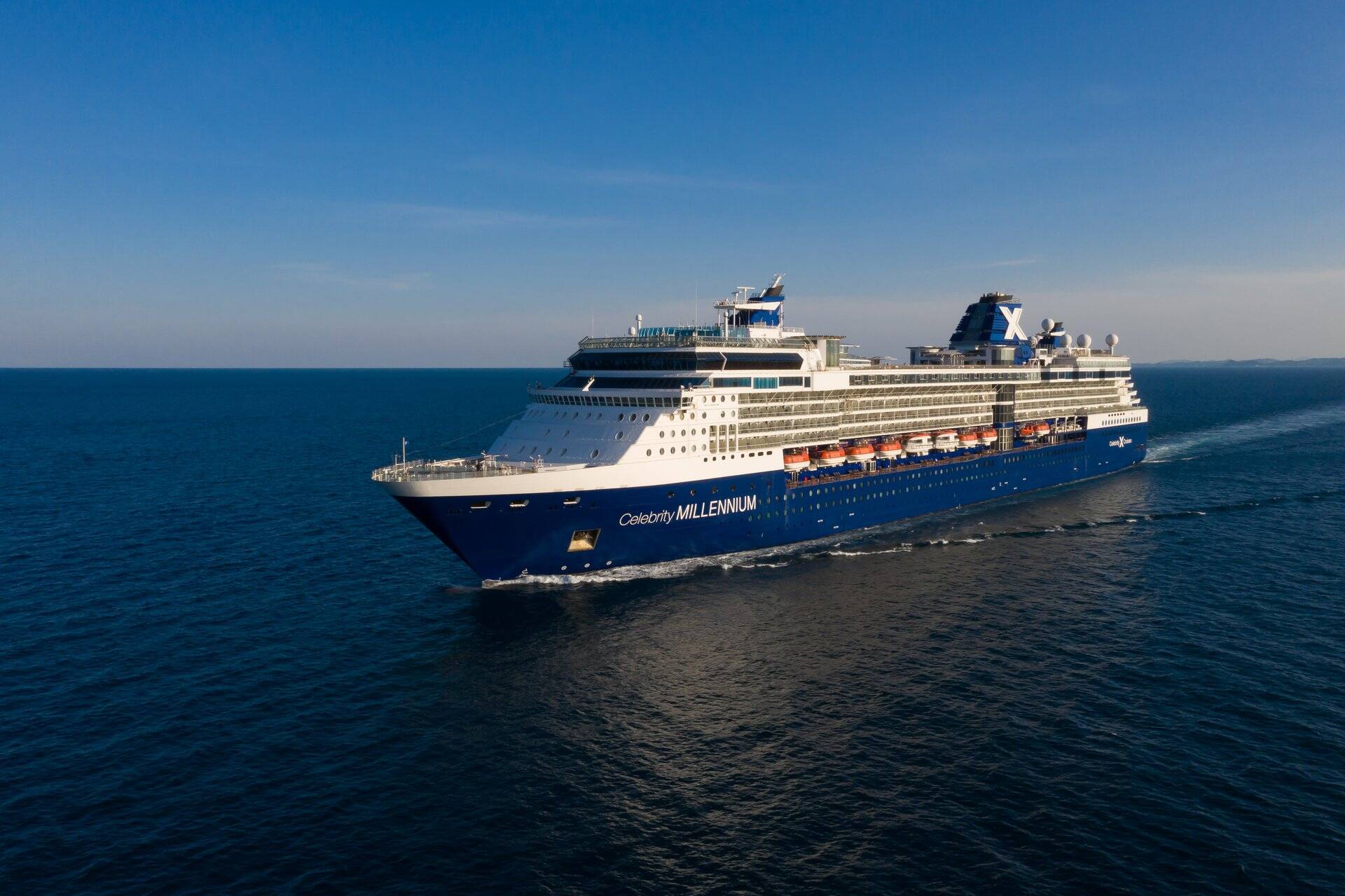 These protocols apply to summer cruises from St. Maarten and Athens, Greece.
During a webinar with travel agents, Dondra Ritzenthaler, Celebrity Cruises Senior Vice President of Sales and Trade Support & Service, announced a variety of new protocols for guests sailing on Celebrity this summer.
The policies are an introduction to the new protocols guests can expect once sailing on Celebrity Millennium beginning in a few weeks, as well as Celebrity Apex from Greece.
Here are the major health protocols announced:
Guests 16 and above need to be vaccinated.  Previously the rule was 18 years old or older
Fully vaccinated passengers can book third party shore excursions, and not limited to cruise line tours, if the port allows it.

Celebrity will advise guests onboard if they can go on their own or not, and/or need to wear a mask in port

Onboard the ship, fully vaccinated passengers are not required to wear masks inside or outside while maintaining a safe distance from other passengers.
Back to back sailings are permitted for fully vaccinated guests

Vaccinated cruisers on these sailings will take another antigen test before the second leg
Unvaccinated cruisers will have to take a second PCR test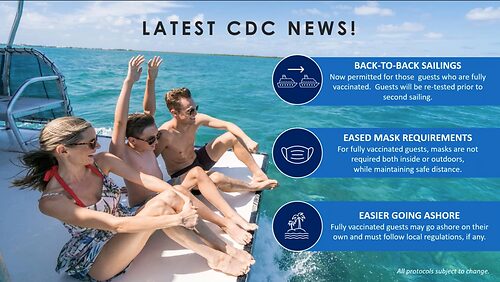 The mask rule change is arguably the biggest policy shift, although those that are not vaccinated will still be required to wear masks. However, Ms. Ritzenthaler said you will not need to wear a mask while seated for dinner, nor outdoors.
"Mask requirements have been eased," Ms. Ritzenthaler shared excitedly, "fully vaccinated guests, masks are not going to be required, both inside and outside as long as you're not in a big, big crowd."
Ms. Ritzenthaler said what constitutes a big crowd is at the jurisdiction of the cruise line right now.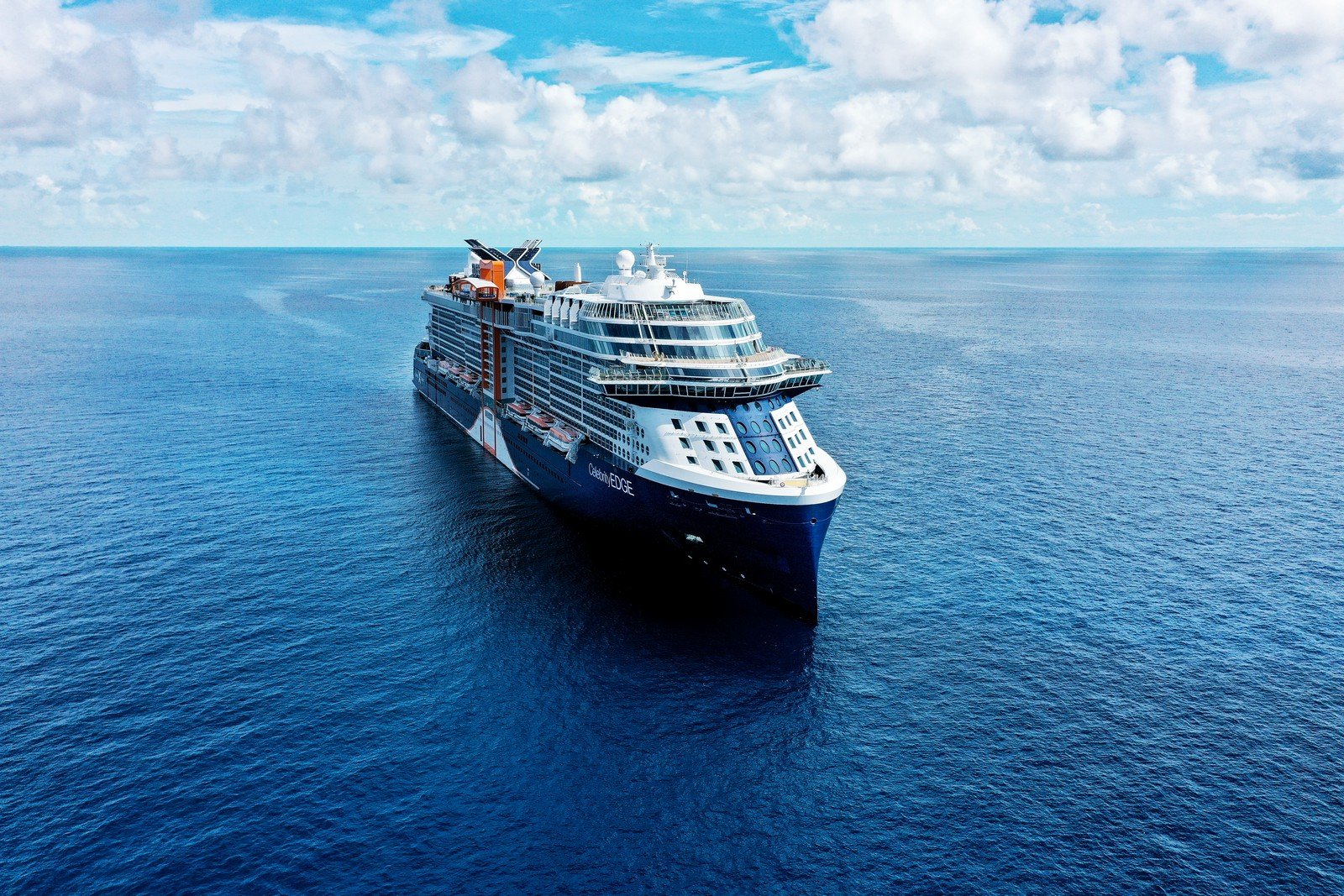 For guests 15 and below, they would have to wear masks in some situations, but not the entire cruise either, "If you're not vaccinated and you can't be vaccinated, you're 15 and below, then you will have to wear a mask if you're going from your room to the restaurant."
"But then when you're seated, you don't have to wear it and you don't have to wear it when you're outdoors."
Celebrity will also provide guests returning to the United States a Covid-19 test to re-enter the country, which is a policy Royal Caribbean said they would offer.
These new protocols are more of a preview of the full set of health and safety protocols it will release soon, which may also be tied to a restart of cruises from the United States.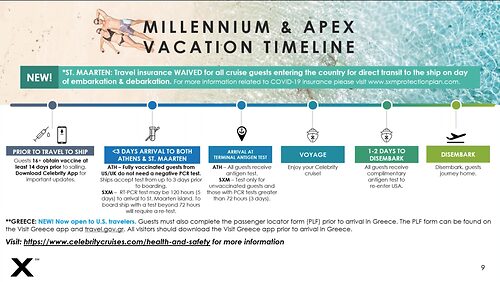 Celebrity Cruises is the sister company to Royal Caribbean, and it is possible (but not confirmed) Royal Caribbean may have the same protocols.
Royal Caribbean has not revealed its own set of protocols, although it has a similar webinar scheduled on Wednesday with travel agents.
Royal Caribbean did confirm last week that masks will not be required at its private island of Perfect Day at CocoCay.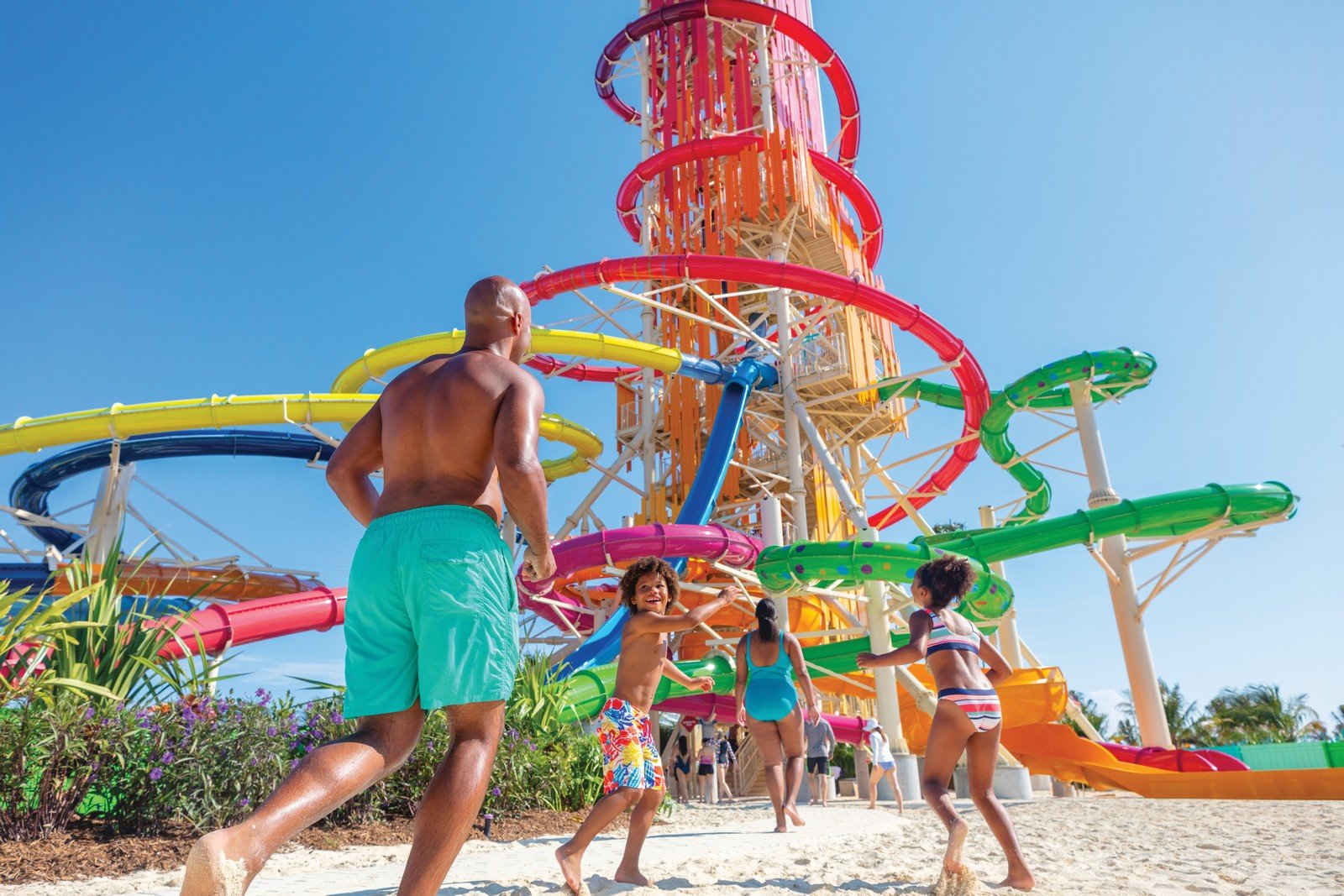 Celebrity Millennium will be the first Royal Caribbean Group ship to restart cruises from the Caribbean on June 5, with Adventure of the Seas following the next week on June 12.
The new protocols follow similar mask and Covid-19 restrictions being eased in the United States with more and more Americans now vaccinated.
Royal Caribbean's ships will have reduced capacity (around 50% initially) along with fully vaccinated adults onboard.