In:
Happy weekend before Valentine's Day! We hope you are having a fun and relaxing weekend. The perfect compliment to any Sunday is our round-up of all of this week's Royal Caribbean news.
Royal Caribbean announced, and then subsequently extended a new WOW Sale promotion, where guests can take advantage of a number of great offers.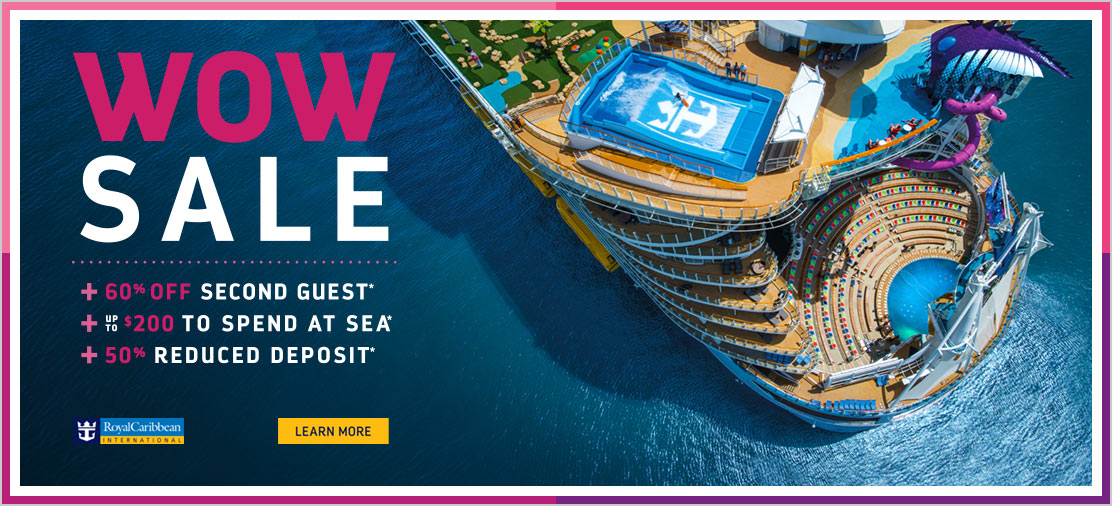 The WOW Sale includes 60% off the second guest, up to $200 in onboard credit and 50% reduced deposit for bookings made through February 13.  This offer is open to residents of the United States and Canada.
The WOW Sale is combined with the February Wave Season offer that is going on, and we have heard from lots of readers who have been able to take advantage of this latest promotion.
Royal Caribbean News
Royal Caribbean Blog Podcast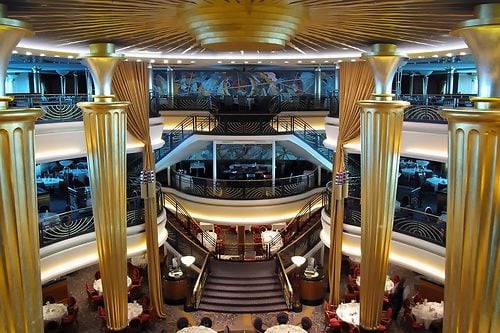 The 184th episode of the Royal Caribbean Blog Podcast is now available and have an overview of the main dining room on Royal Caribbean ships.
In this episode, Matt discusses what the main dining room offers guests, and shares tips and strategies for a great time dining there throughout the cruise.
Please feel free to subscribe via iTunes or RSS, and head over to rate and review the podcast on iTunes if you can! We'd appreciate it.
Recently added Royal Caribbean Menus
We regularly update our listing of Royal Caribbean menus to help our readers prepare for their cruise experience. Here is a listing of recent menus have been updated.
Royal Caribbean Around the Internet
The Miami Herald looks at how Ovation of the Seas caters to the Chinese guest.
Royal Caribbean has a look at the "where" and "when" of sailings.
One Boston Herald writer is enjoying cruising after years of avoiding it.
TimeOut London has a look at 10 awesome robots (including one on Royal Caribbean).
Condé Nast Traveler shares 10 amazing Caribbean gems that are sure to move higher up on your travel list.
Royal Caribbean has a list of the coolest new 2017 cruises.