In:
Happy Mothers Day! All the moms out there deserve a big hug, thank you and hopefully a cruise too.
Speaking of moms, Royal Caribbean went the extra step this week by announcing the first ever Godfamily of a cruise ship when it chose Carlos and Alexa PenaVega's family to be the Godfamily of Symphony of the Seas.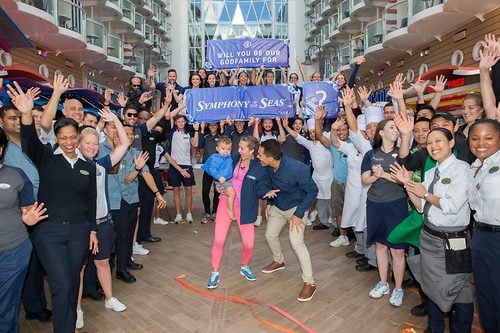 Royal Caribbean says they picked this family because they have celebrated a number of family firsts on Royal Caribbean's Oasis Class ships, as well as personify the spirit of the new ship, redefining the way families stay and play.
The family will have the honor of formally naming Symphony when she arrives to her permanent home in Miami in November.
Royal Caribbean News
Royal Caribbean Blog Podcast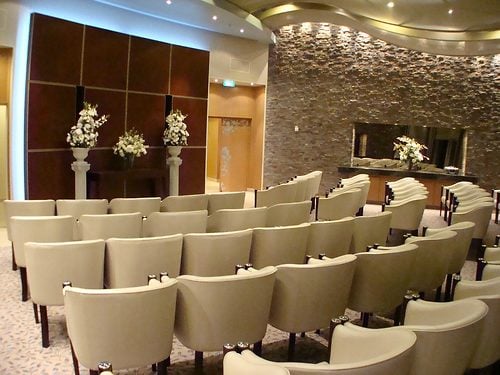 The 249th episode of the Royal Caribbean Blog Podcast is now available, sharing what it is like to get married on a Royal Caribbean cruise ship.
In this episode, Beth joins Matt to talk about her recent wedding on Harmony of the Seas.  Beth shares what the experience was like from start to finish, and offers tips and advice for others that might be considering getting hitched at sea.
Please feel free to subscribe via iTunes or RSS, and head over to rate and review the podcast on iTunes if you can! We'd appreciate it.
Recently added Royal Caribbean Menus
We regularly update our listing of Royal Caribbean menus to help our readers prepare for their cruise experience. Here is a listing of recent menus have been updated.
New Royal Caribbean Cruise Compasses
One of the best ways to learn about what sort of events a cruise ship offers is to consult a past Royal Caribbean Cruise Compass. Here is a look at recent Cruise Compasses we have added.
Royal Caribbean Around the Internet
Royal Caribbean released season two of its YouTube series, The Local.
Skift took a look at how cruise lines innovate even when building the same type of ship.
Cruise & Ferry highlighted a Royal Caribbean bartender that reached the top 16 in the Bacardi Cocktail Competition 2018.
Cruise Critic reviewed the new shore excursions Royal Caribbean offers in Elizabeth, New Jersey.