Royal Caribbean takes home two prestigious awards
In:
Royal Caribbean was recently honored with two distinctions that honor the terrific work the heads of the cruise line engage in throughout the year.
Royal Caribbean International was honored for its contributions to the communities and environment in which it operates by winning the Humanitarian of the Year Award. President and CEO Michael Bayley was in attendance to receive the award on behalf of the company.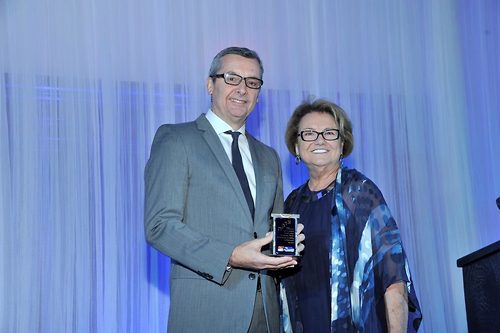 The South Florida nonprofit, Samuel M. & Helene Soref Jewish Community Center (JCC), recognized Royal Caribbean's efforts during last year's unprecedented hurricane season as well as its work in ocean conversation, education and local employee volunteering. More than $200,000 in proceeds was raised at the annual gala in support of the nonprofit as well. 
"This is an incredibly proud moment, to be part of a company that goes above and beyond to do the right thing," said Michael Bayley. "From our school in Haiti to our relief efforts during the unprecedented 2017 hurricane season, we support the communities we know and love because it's what good neighbors do."
Vicki Freed, Senior Vice President of Sales, Trade Support and Service, was inducted into the CLIA Hall of Fame with a Lifetime Achievement award. Presented with the award by Royal Caribbean Cruises Ltd. Chairman and CEO Richard Fain, this was a great thanks from the cruise industry to Vicki for her passion and dedication to the business in the span of her 40-year career.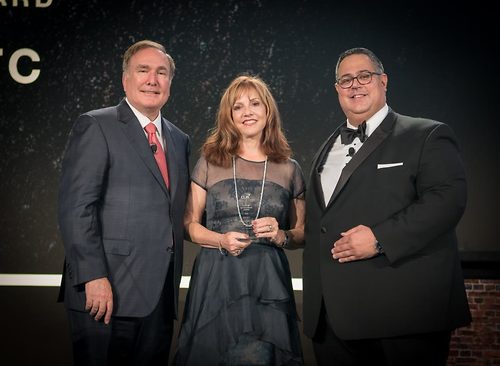 Freed recently celebrated 10 years at Royal Caribbean International, a decade during which the cruise line has seen its relationship with travel partners grow stronger than ever. Under her leadership, the largest sales team in the cruise industry has received a lineup of awards, including Best in Sales and Service for 10 consecutive years at Travel Weekly's Readers Choice Awards.
Richard Fain, Chairman and CEO, Royal Caribbean Cruises Ltd., presented the award to Freed after a heartfelt speech noting his and the community's resounding thoughts, compliments and memories of the industry veteran. "Vicki has been an amazing leader. She has fought for her agents and for our business," Fain said. "I applaud Vicki's election to receive the Lifetime Achievement Award, and am proud to have the opportunity to present it to her."