In:
The proverb, "Experience is The Best Teacher" holds true even on cruises, because there are a few mistakes that could cost you a lot of money.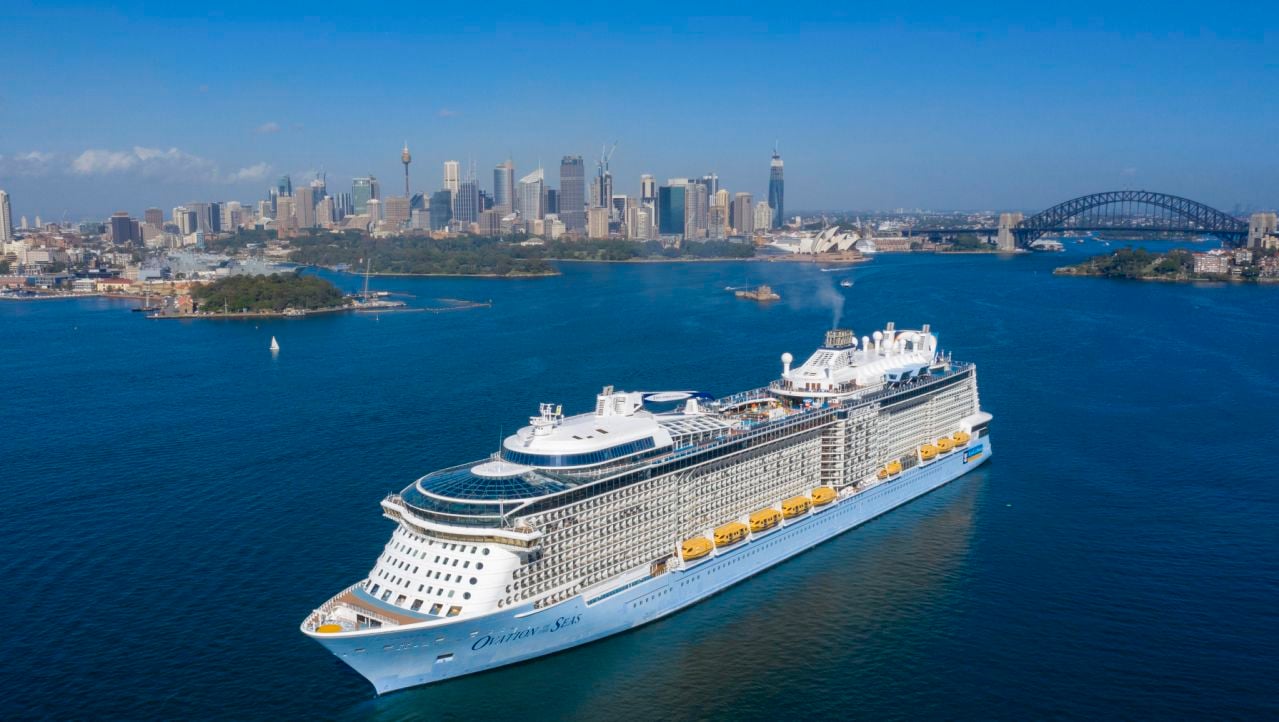 Going on vacation means spending money to splurge and enjoy yourself, but it does not have to mean wasting money. There are plenty of first-time cruise mistakes to avoid, and a few of them could really cost you in the long run.
Here are the top five mistakes not to make on your Royal Caribbean cruise, which will cost you if you were to make them!
Leaving your cell phone on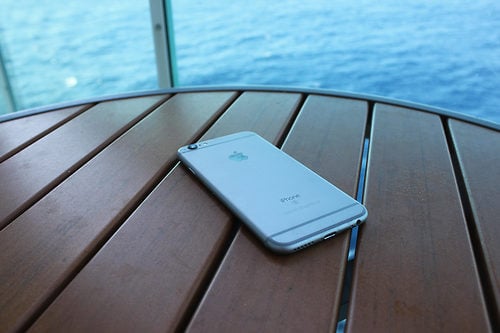 One of the most common mistakes is guests who leave their cellphone antenna on while on a cruise.
If you leave your cellphone active while on a cruise ship, it can connect to the ship's cell phone antenna while at sea, or to a local network at one of the ports you are visiting. Nearly every cell phone plan calls this "roaming", and that means you pay a hefty price for placing calls, sending texts and using data.
Every so often there is a horror story that makes its way around the internet of someone who left their phone up and racked up thousands of dollars in roaming charges.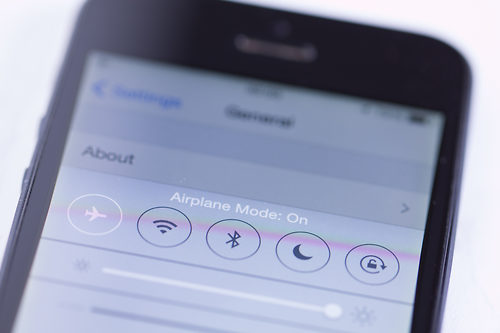 To avoid this mistake, simply put your phone into airplane mode once you get onboard on the first day. Airplane mode will disable your phone's antenna and prevent it from connecting to any network.
You can still use apps and other functions of your phone while in airplane mode, including connecting to WiFi. 
Once the cruise is over, you can disable airplane mode to instantly return to normal service, and no giant bill waiting for you at home.
Booking non-refundable cruise fare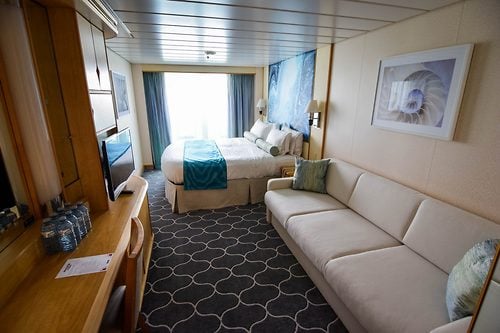 There will be some readers who may disagree with me, but I think booking non-refundable cruise fare is a mistake waiting to happen, especially for first-time cruisers.
Other than certain stateroom categories that can only be booked as non-refundable (such as suites), guests have the choice at the time of booking to make a refundable or non-refundable deposit.
Non-refundable cruise fare will usually save $100-200 or so compared to booking refundable cruise fare, but non-refundable cruise fare comes with penalty charges if you want to cancel, or move your reservation to a different ship or sail date.
While it can be tempting to book non-refundable cruise fare to save a little off the top of your vacation cost, I think the flexibility refundable cruise fare offers is worth the extra cost.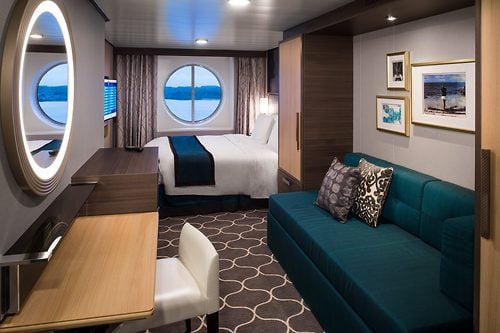 By booking refundable cruise fare, you can cancel without penalty prior to final payment date, and/or change ships or sail dates without incurring a $100 per person penalty per change.
Cruises are typically booked many months in advance, and situations change a lot these days that can greatly alter the parameters of the vacation you envisioned.
A great example of this issue recently occured when Royal Caribbean announced Allure of the Seas would not sail from Galveston in 2021 and initially, guests could not get a refund if they did not want to sail on Liberty of the Seas instead. Many readers were upset because changing ships or cancelling would have incurred a fee due to their non-refundable cruise fare. 
While Royal Caribbean did eventually offer more choices in this situation, it stands as a cautionary tale, and prime example of why I prefer to book refundable cruise fare. You just never know.
Waiting to buy add-ons on the ship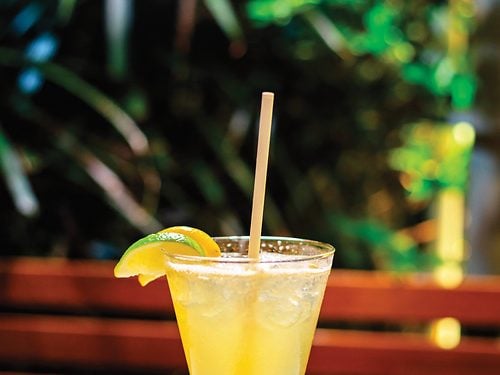 If you wait to purchase drink packages, shore excursions, restaurant reservations or spa appointments onboard your Royal Caribbean ship, you are wasting money.
Royal Caribbean offers pre-cruise discounts in the months leading up to its cruises and these discounts are significant enough to make it well worth your time to pre-book instead of waiting to buy it on the ship.
Royal Caribbean will run sales periodically that lower the cost on many of these add-ons, making it even more lucrative to pre-book.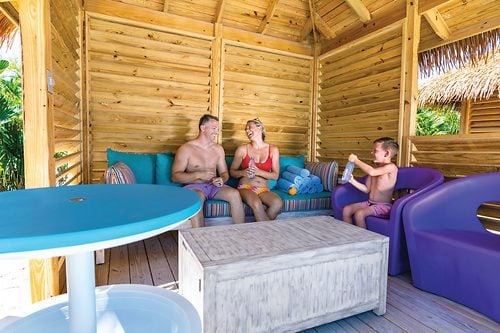 In order to pre-book any add-on, you simply need to log onto Royal Caribbean's Cruise Planner site and follow the easy-to-follow steps for reserving it for you.
Not only will pre-purchasing save you money compared to onboard prices, it will also save you time from waiting to purchase them. That means more time relaxing and having fun onboard.
Not bringing your own wine onboard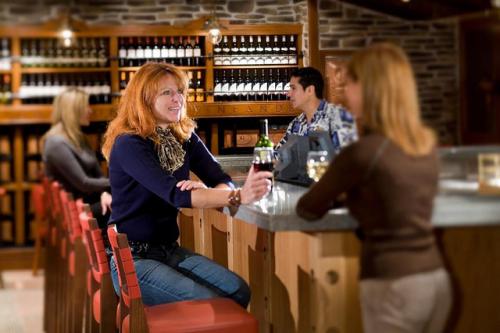 Love wine? Me too, so if you are not bringing two bottles of wine onboard your cruise, you're either missing out by not drinking or overpaying for wine that you could have gotten at retail prices at home.
While Royal Caribbean does not allow guests to bring alcoholic beverages on its ships, it does allow up to two 750ml bottles of wine to be brought onboard its ships.
Not only will bringing your own wine cost you less than buying similar bottles on the ship, it also helps keep your alcohol budget lower!
You have to bring it with you on embarkation day and keep it in your carry-on luggage, but you are free to drink it anywhere on the ship.
If you choose to drink the wine at a bar, restaurant or lounge, you may be subject to a corkage fee, but in my experience, the corkage fee is rarely enforced.
Art auctions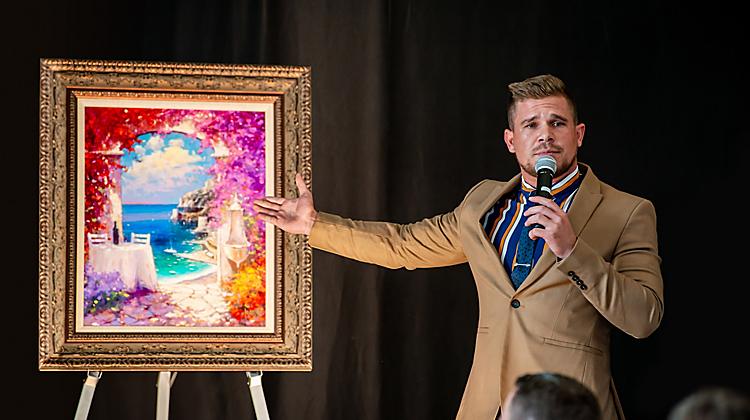 Art auctions remain a fixture on Royal Caribbean ships, but they can go from "fun diversion" to "expensive reminder" very quickly.
Unfortunately, art auctions have a pretty bad reputation on all cruise lines because the valuations, delays in shipping and add-on costs for framing and shipping muddle any perceived value from the artwork itself. Not to mention the fact the piece you bid on, is not something you just take home with you.
My recommendation is avoid art auctions all together, but if you do go inside, be aware of what you are bidding on, and keep prices and valuations as an opinion, and not fact. I think you are better off buying your art elsewhere, and spending that art auction money on something else onboard.
Your advice
Do you agree with our list? Is there an expensive cruise mistake to avoid that you would add? Let us know in the comments your experiences!