In:
There is a lot of advice doled out across this blog, and each anecdote, recommendation or tip is aimed at improving the cruise experience.  So when an uncle, cousin or parent asks me for advice on what they should do for an awesome Royal Caribbean cruise, here is what I tell them.
Fly into your cruise embarkation port at least one day early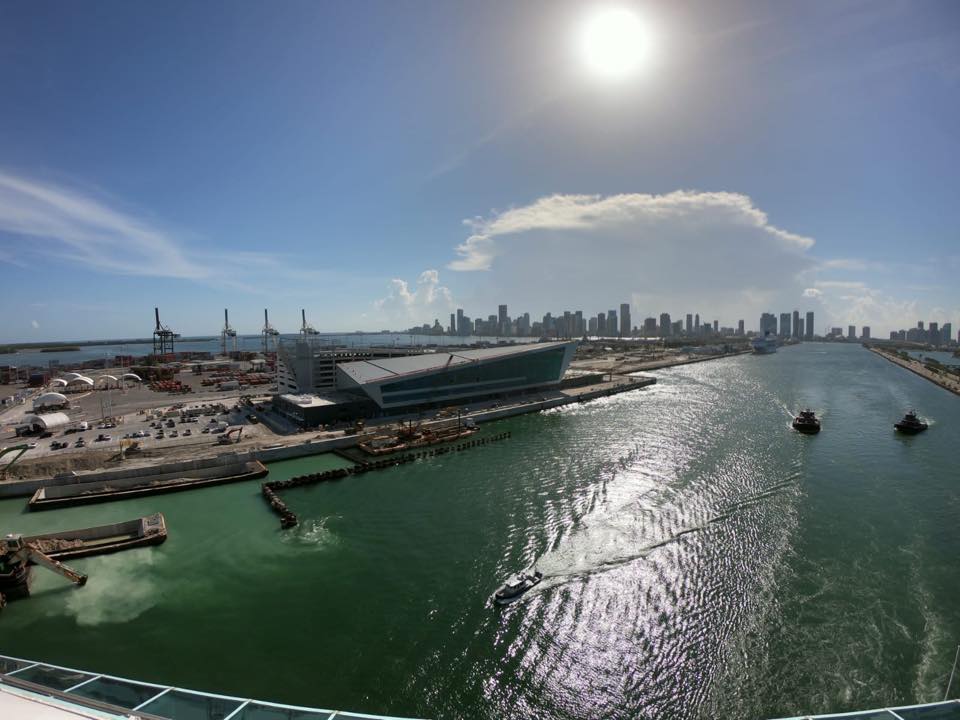 When it comes to travel, there are always going to be certain factors involved in the trip that you have no control over: weather, canceled flights, flat tires, et al. With that in mind, do not let a travel delay put your cruise vacation in jeopardy. The last thing you want to do is plan to fly into the departure city of your cruise the same day your cruise leaves.
By planning to arrive to your departure port at least one day early, you assure yourself that a travel delay will not impact your ability to get on your cruise. Having an extra day or two provides a buffer to account for travel delays.  You really do not want to be that person in the airport losing their mind because the latest delay means the entire vacation is in jeopardy.
As an added bonus, by arriving to your embarkation port at least a day early, that means you get to start your vacation sooner!  And in many cases, the port you are departing from has its own cultural and historical attractions that you can explore.
Do online check-in before the cruise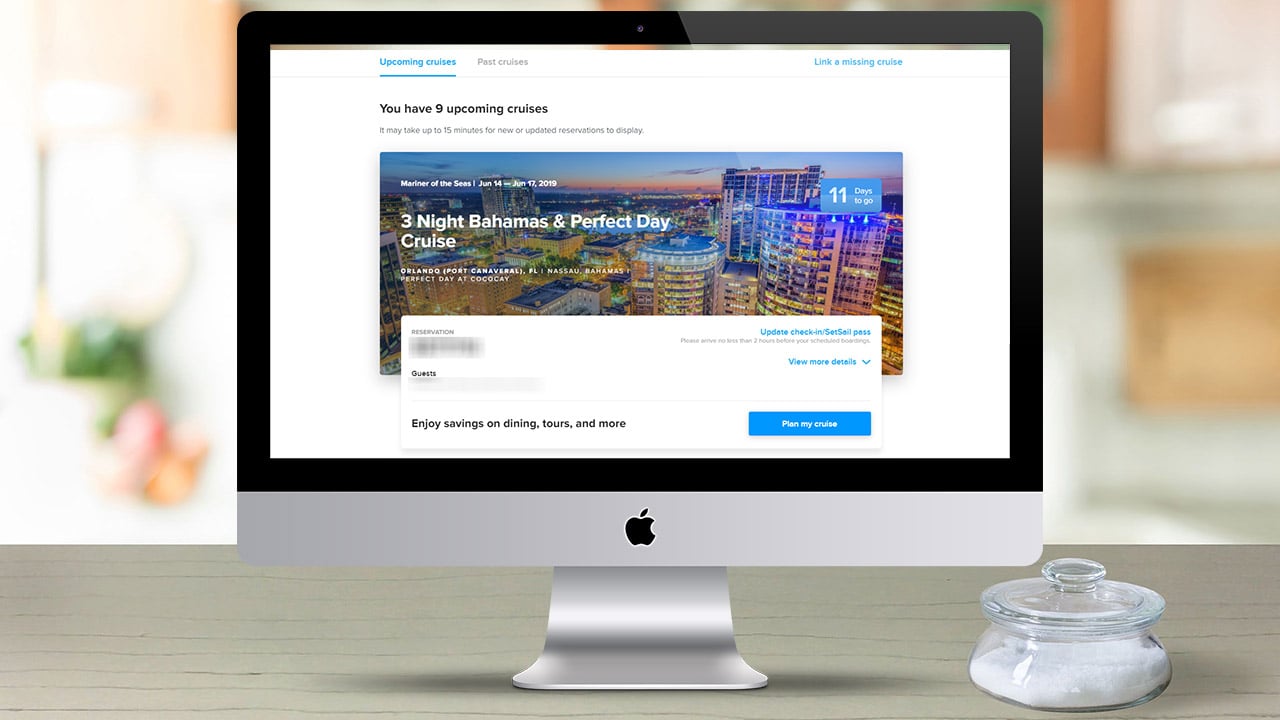 Another tip aimed at saving you time is to complete your online check-in before the cruise.  
Royal Caribbean's Online Check-In is a pretty simple tool to save you time at the pier and greatly simplify the entire check in process. 
You simply need to go to the Royal Caribbean web site to check in and complete the steps.  If your ship utilizes the new Royal Caribbean app, do the check-in via the app to make check-in even easier. 
At the end, you will have access to print out your SetSail Pass (your cruise boarding pass), as well as luggage tags. 
Arrive to the cruise terminal early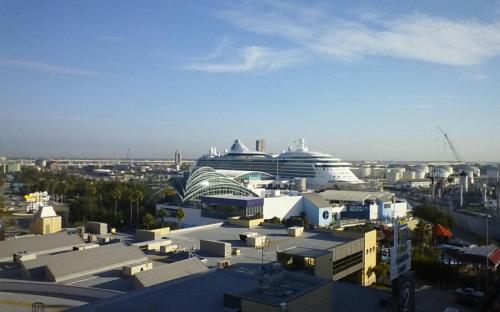 If you subscribe to the theory that time is money, then you definitely want to arrive to your embarkation port early.  By arriving early, you will beat the big crowds that descend upon the cruise terminal later in the day, and you also get the added benefit of having some extra time onboard the ship.
Royal Caribbean may send you an email about boarding times, but those are suggestions and not enforced at all. If you followed our earlier advice about arriving to your port city early, then likely your hotel will have a check-out time in the early part of the morning, which is the perfect excuse to head to the cruise port.
If you are wondering what time constitutes, "early", we are talking about sometime between 10am and 11:30am. The earlier you arrive on embarkation day, the earlier you will board the ship. And the price you paid for the cruise is the same whether you get onboard at 11am or 2pm, so may as well get the most time possible.
Pre-book your entertainment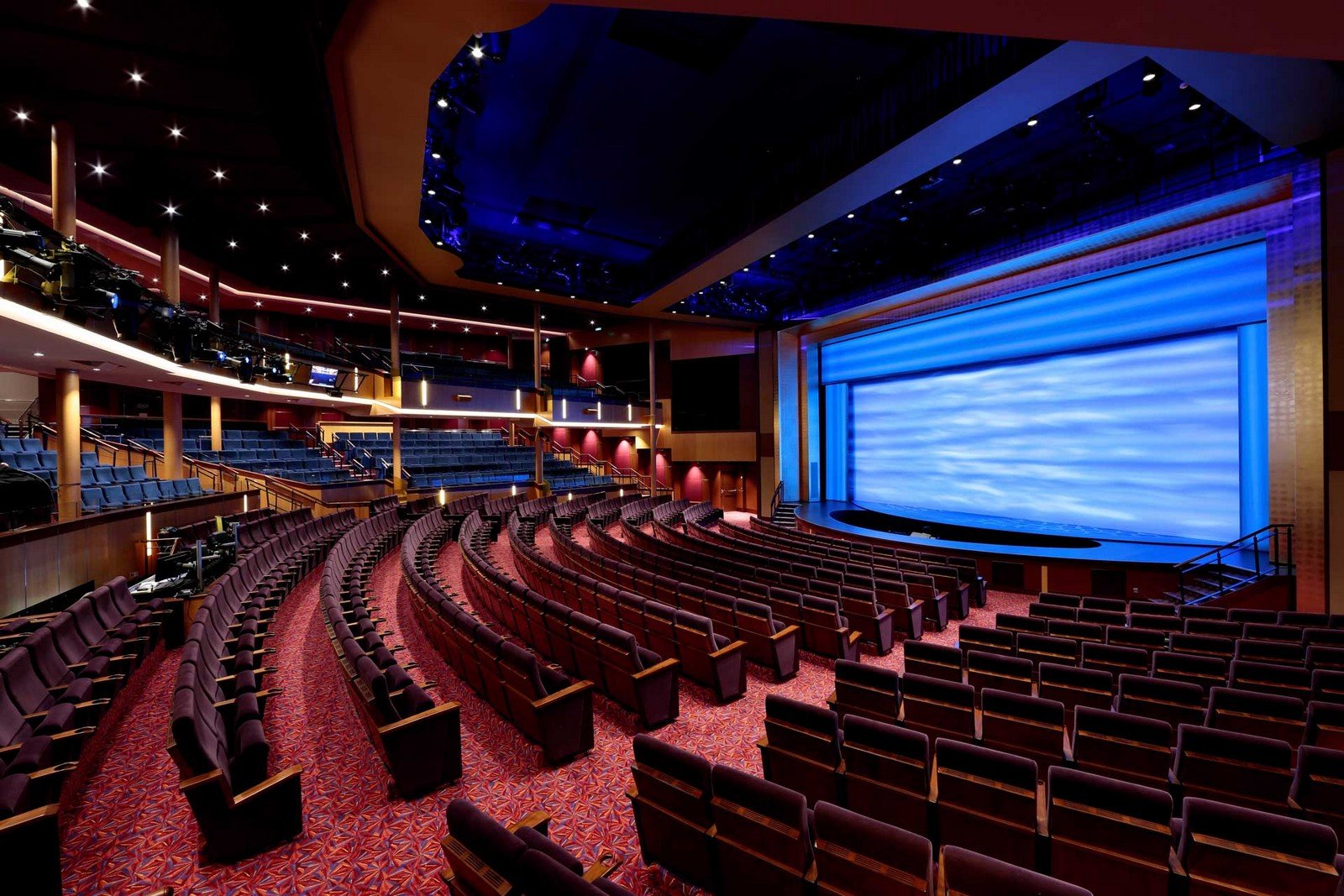 If you are sailing on an Oasis or Quantum Class ship, you can pre-book select shows before the cruise via the Cruise Planner website.
The best reason to book certain activities or entertainment in advance is to guarantee a spot for you and your family. It costs nothing extra to reserve entertainment ahead of time. By having a reservation, you will be assured of a seat for that performance, provided you arrive on-time.
By booking these activities early, you can ensure you have the time and day that you want all lined up.
There is no set timeframe when entertainment becomes available for booking on Oasis or Quantum Class ships. It is usually closer your sail date, so check the Cruise Planner periodically for if the option appears.
If you are sailing on another class of ships, there is no option to pre-book entertainment. Instead, show up to the theater 10-20 minutes before show time to get a seat.
Make dining reservations once onboard the ship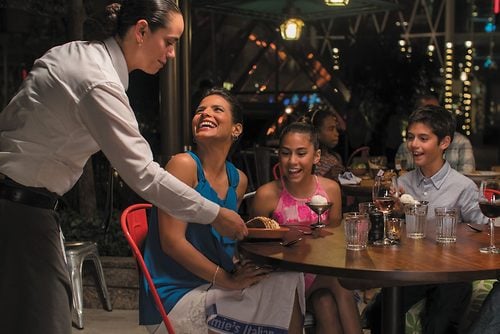 These days, Royal Caribbean's dining packages are an incredibly popular option because it allows guests to enjoy a number of specialty restaurants for a reduced rate.  If you purchase a dining package, then you probably know you cannot make reservations for restaurants prior to the cruise.
If you purchase a dining package, be sure to make reservations once you get onboard and do so on the first day of the cruise.  In general, you will find plenty of availability, but do not languish in making a reservation to avoid missing out on the most popular times.
Here is what to know about Perfect Day at CocoCay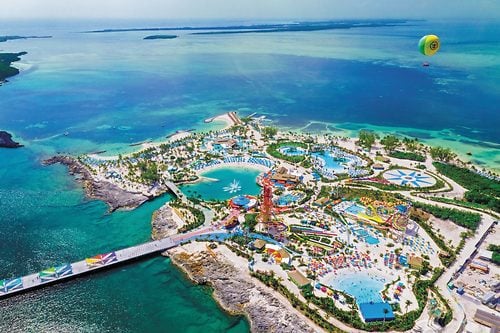 I suppose Royal Caribbean's marketing strategy is working well, when one of the questions my uncle asked me recently about his cruise was what to do at Perfect Day at CocoCay. 
Royal Caribbean's revamped and impressive private island in the Bahamas is catching a lot of attention and how to tackle your day there is a good first-timer question.
There are three primary areas of Perfect Day at CocoCay:
Beach (Chill Island/South Beach)
Pool (Oasis Lagoon/Splashaway Bay)
Water Park (Thrill Waterpark)
It is quite easy to move between any of these areas, but I feel most families will gravitate towards one or the other.  The key is to plan ahead which you want to do first and then go from there.
The decision to purchase water park admission is also something to consider prior to the cruise. Not only will you save money if you purchase admission prior to the cruise, deciding on going to the water park or not before you arrive on the island will ensure you waste less time.
Beyond that, there is plenty more Perfect Day at CocoCay tips and secrets, but at its heart, your visit there is about enjoying time in and out of the water.