Posts

16

Joined

Last visited
capitalkyle's Achievements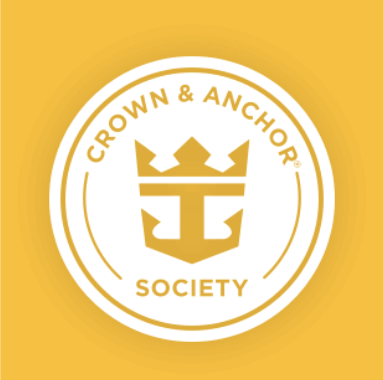 Gold (2/7)
9
Reputation
Booking a quick weekend on Navigator and looking at the Interior-Promenade View category. Any experience with the best location (re: view) to book one of these? Forward, middle or aft of the Promenade? Thanks!

Thank you everybody for your replies! The excitement is building... only a week to go!

Hi all. Apologies in advance if this has been answered before. Next weekend I board Symphony of the Seas for my first cruise as a Diamond C&A member and I have a couple questions. Is there a priority departure lounge accessible to Diamond members? If so, my friend and I want to give ourselves time to explore it before boarding. Our check-in reservation is for 12:30 and if we show up at that time, I have a feeling we will be able to embark the ship once through check-in. Therefore, we want to show up early to give ourselves a bit of time (assuming there is a lounge and it is worth checking out). Does anyone have experience showing up before their check-in time at Terminal A? Did they give you grief or allow you to check in early? My impression is that this is a mixed bag. Thanks in advance for any insight! I don't know if there's any "there" there, but if so I want to make sure we get the chance to check it out.

Thanks for this! 42 more days! Interesting that they didn't refresh the cabins at all.

@AGSLC5 once again coming through with the knowledge, thanks. That is a bit disappointing but I'm not necessarily surprised to hear it. The Izumi part is a bit strange as I thought they let me use my UDP for the $35 credit towards my meal on other ships (Harmony, maybe?). Not the end of the world though. All together those considerations take away almost all of the appeal of a UDP for a 3-night cruise. If Izumi is part of your dining plans, it seems like it's better to book each restaurant separately. You come out $2-5 cheaper (depending on discounts) on the two nights at Jamie's and Chops, plus you gain control of the exact restaurant/day/time reservations ahead of time this way. No scrambling to make the remaining nights' reservations once onboard. Since you have to pay for Izumi separately, and the free lunch is out of the value equation, it seems to me that there'd be no reason to do a UDP. I'm off to go cancel and re-book my dining!

I just bought the UDP for a 3-night Mariner cruise over Labor Day weekend. Because the 3-night itinerary has no sea days, I'm wondering if anyone knows whether Royal allows for the UDP to be used for specialty lunch any other days. It sounds like embarkation day is a possibility (thanks @AGSLC5 !) but I don't know about the others. Or if the specialty restaurants are even open for lunch any other days (as they usually aren't on port days). Anyone have experience with this? Thanks in advance!

My thoughts exactly! And the itinerary is hard to argue with: Bermuda, St. Maarten, San Juan and Labadee! All on my favorite ship, it was a no-brainer.

According to Royal's site it sleeps six.

A group of friends and I just booked the Royal Loft Suite on Anthem for a 9-night Bermuda and Caribbean sailing next summer! I just had to share my excitement with someone(s)!!! Has anyone stayed in this suite before? Any tips? Tricks? Creative requests for the Genie??

Does anyone know when Enchantment's dry dock is scheduled for 2017? Just booked a Thanksgiving cruise on her and hoping it's before then! :) Never sailed on her but after Michael Poole's strong and constant endorsement I'm excited to check her out!

Hi all! Leaving on Anthem in 2 days for Bermuda. I believe we will be the very first sailing under the new Royal Suite Class. I'm staying in a Spa Junior Suite, so will be in Sea Class. It is my intention to maintain a live-ish blog on CC, as well as post pics, etc to the Message Boards here, time permitting, so please let me know if you have any questions you'd like answered by someone onboard!

Hi everybody. For those ship geeks out there like me, the float-out date for Quantum has recently been revealed online. She will be floated out of Hall 2 at Meyer Werft on August 2 at approximately 1am Eastern time. Thanks to a particularly awesome thread on Cruise Critic about the Quantum construction, I have the link for a website where we will be able to watch the float-out in real time. It will be a late Friday/early Saturday morning but I know I'll be up watching! http://www.hd1080i.de/videos/schiffsvideos/live-ausdocken-der-quantum-seas-live-hd/?lang=en If anyone is interested in that CC thread, it is: http://boards.cruisecritic.com/showthread.php?t=1855809 There are some truly amazing pictures scattered throughout the thread of the entire construction process for Quantum.

Steve I would kill to have a condo with a view of a cruise port! That is awesome.

Thanks Matt, I was happy to contribute! Hopefully I'll have a few more to share after Freedom on 31 August.