Posts

76

Joined

Last visited

Days Won

3
Profile Information
Gender
Location
Interests

Tennis / Golf / DIsney / Cruising / College Football
bdchili's Achievements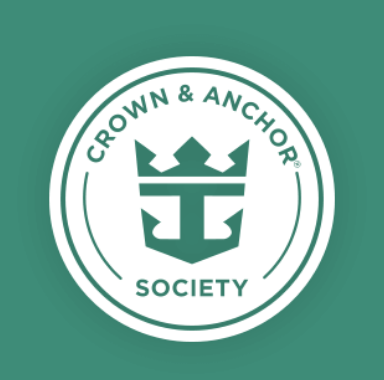 Emerald (4/7)
37
Reputation
Yea, still kicking! Been busy with the "W" word (work). I will say I am excited to head out on Saturday. This time just 4 of us due to the DD staying back due to final days of a musical she is in. No worries, she isn't upset about it, actually happy.

I am sure it is posted somewhere on here but can someone point me in the right direction to find the showtimes each night of the sailing. I know the Aquatheater shows can move around, so I guess what I am looking for is a general timeframe so I can make sure I plan signature dining accordingly. Any help would be appreciated. Thanks B-

There is no doubt its a splurge, no matter how you look at it. I view it this way...until May 1st 2016...these suites were still darn close and in many cases still priced the same as they are now. Believe me, I was nervous when last year I heard the rumor of a change to the suites program, but I can tell you this from our recent experience...they added additional valua at all suite levels including the JR Suite with out impacting the cost very much. JR SUITE (SEA CLASS): BEFORE May 1st you received Double C&A points...after you get double C&A points and dinner in Coastal Kitchen every night if you choose. SKY CLASS: BEFORE May 1st you received the Suite Life Program (expedited boarding/disbarkation, suite only pool deck, priority seating, Coatstal Kitchen etc.....AFTER they kept everything intact but also included free VOOM with streaming. It turned out to be a big deal for our friends in SKY class for phone calls alone with Wi-Fi calling and being able to rangle our group easily on that huge ship. There is a list of additional things they added but bottom line...Things were added. STAR CLASS: BEFORE May 1st you received the Suite Life Program.....AFTER read my review above...not even comparable... I would suspect the eventually the cost will climb as all cost usually do, but I walked away feeling they have something great. I personaly feel RCL offurs a great vacation no matter what category of cabin you book and for those that sail multiple times a year suites probably aren't a great option....but I can't stop thinking about that trip I just returned from. Keep in mind this program only pertains to the Oasis and Quatom Class ships right now and It may stay that way...but you never know. BTW Here is a link to a Time Lapse I took while on that cruise from the Suite Pool Deck. Couldn't feel the ship moving in real time but check out the horizon. https://www.dropbox.com/s/nzmi56dbctycjuu/TIME%20LAPSE%20FROM%20SUITE%20DECK.m4v?dl=0

By the way, the three other families that went with us were in SKY Class, so learned about that as well. Cool thing was, our Genie was able to make dinner reservations for all 14 of us for several of the Signiture Dining venues. May have been because they were in suites as well, but either way it was pretty nice. We noticed that the concierges in the suite lounge were not as busy all the time like before RSC and having the STAR class being handled by Genies it really worked to free up the concierge for SKY class guests. Here is a pic of me and Francesco the Great. Of course I had to sport a RCBLOG T-Shirt.

Funny you asked...the policy actually is now one visit for both Sky and Star...but I asked the Genie if RCL would honor the unlimited use since it was promoted earlier and they did. The spa was a little funny about it, so the billed me for the two extra days I used it past my initial one and the Genie magically made the charge go away!

Well I am back from my cruise and it is taking me longer to adjust than normal.....mainly because STAR CLASS was pretty much everything I could have asked for. Now before, anyone that reads this thinks I am trying to brag....know this, I am one of the people that chooses to cruise about once every 2 to 3 years. I use that time to find creative ways to fund the vacation and to justify the splurge as well. That being said....I did take advantage of the NEXT CRUISE program to book several potential sailings in 2018, just to make sure I could get Star Class again. I appreciated those that gave early feedback in the few weeks prior to my cruise, so I am paying it forward. So here we go.... ROYAL GENIE: As mentioned in a few other posts...They are NOT Butlers, they work as a very dedicated personal assistant. Francesco was given a tremendous amount of flexability to make things happen. I found the best way to communicate with him was either email or calling from a shipboard phone. LOOP is still a work in progress and the problem we found was, it doesn't notify him when we reach out and doesn't notify us when he reaches out. Email and phone calls worked well. He also had a funny way of finding us around the ship even without email. We finally figured out his magic trick and realized he had a way of tracking the last place we used our Seapass. Bottom line: Insanely cool and never did we feel it was too much. He was always available when we needed something but never all in our business. FOOD: Pretty much everything is included! Only upcharges we found were the Lobster Tails at Chops, Ice Cream at Scoops and Candy at the candy store. You could however...eat all the candy in your mini bar at no charge and my kids did. All Signature Dining, including Chef's Table was included, with no limitations. We ate only Signature with the exception of one night in Coastal Kitchen. The Dark Blue Card...was a free pass to gain way to much weight! Star Class allows you to order all Signature Menus to your suite as well, just let your Genie know and WHAM...LASAGNA! FISH TACOS from Sabor...POW! TIP: If you want the LASAGNA at Giovanni's Table for dinner....order it off the kids menu (it's on it for dinner)and magically a family size plate of it appears. DRINKS: ULTIMATE PLAN, with no exclusions. If you ordered something that was more than $12, they only applied the difference. We found it hard to acually pay more because their offerings were so broad. Wine by the bottle and Sake...standard Ultimate Program, 20% off < $99 and 40% off > $100. RESERVATIONS: GENIE, GENIE, GENIE! Let me state...I am a Uber Planner. I am a DVC Member and frequent DIsney goer, so I am programmed to plan it out to the minute. To say I was freaked out not having everything all mapped out would be a huge understatement. This is where the Genie really shines. He made things happen...period! The only compromise, he even ask us to make was what day we did the Chef's Table. (Since it only holds 16 people and there are 5500 passengers, Day 4, instead of Day 6, do to it being booked up). Bottom line, I found our vacation became extremely fluid in a stress free kind of way. Shows...he reserved seats in the venues, only one that he even cringed at was same day Comedy Club reservations, but he still pulled it off. TIP: If you are concerned about a specific night for Chefs Table, go ahead and book it before if you can, They will adjust your folio once onboard. EMBARKATION & DISEMBARKATION: Could be the single best perk to Star Class! The day of Embarkation for us was right after the terrorist shooting in Orlando, so the police at the terminal where extra vigilant. I find the luggage drop off part to always be stressful, so this day was that times 10...if it wasn't for this new perk. Our Uber driver saw the Star Class banner and we were in our suite within 20 minutes....WITH OUR LUGGAGE! So here is how it went down: Special Porter takes your luggage with NO TAGS NEEDED and walks with you to the suite entrance. The Genie meets you there and walks you to the scanner and your luggage is following you. The Porter and the Genie walk with you to your Suite. Our Cabin Attendant told me that they have to immediately turn the suites once empty on Disembarkation day, so they are ready by 11 in most cases. Disembarkation is where it was just silly. We check most our luggage through to the airlines by midnight the evening before, but kept a couple of small suitcases with us to check once we got to the airport. Franceso only ask that we be out of our suite by 9am and said they had Vintages set up with a lite breakfast. We told him we would want to leave around 9:30 and the rest made my head spin. He came and took us straight to a customs agent and we were in a car in 10 minutes. I am not exagerating. I have stood in that line many times and will gladly do it again if it means I get to cruise...BUT...SPOILED! One thing I feel they did very well....They didn't make a production of the Star Class geusts, when it came to other passengers, which in my opinion is a real good thing. Did pretty much every forward facing crew member know what the STAR CARD allows? Yes.. but I never felt uncomfortable. They did have a sign at the flow rider for Star Class guests but it wasn't like they shut down the line for the "Privledged". They basically would let the guest wait and go about every fourth person, sort of like a fast pass at WDW. That coupled with the fact there are only 11 suites that qualify, it wasn't really noticeable. Honestly...maybe the only time I even felt a little silly was on Disembarkation when walking past that line and by not having to stand there listening to my three kids unravel my vacation...I got over it fast. If I wasn't typing on my IPAD I would continue to ramble and there are a lot of things I didn't touch on, I am going to stop for now. If you have any pending questions, I will certainly try and answer. My take: The program is evolving and will probably change over time as they fine tune. Bottom line: It's a WIN. PITCHERS OF SABOR SANGRIA IN YOUR ROOM...need I say more? BTW, please excuse typos and auto corrects, I am no blogger. B-

OK..so here are a few established tips so far on Royal Suite Class. I haven't cruised yet, so I can only speak first hand on what communication I have had, most other info is from topics on CC board: The Royal Genie works more like a personal assistant rather than a butler. They are a personal Conceirge on Steroids. They do have more than one suite they are responsible for (seems to be up to 3 or 4) They are still working out the process. They rotate suite responsibilities on a cruise to cruise basis. (On Oasis Class, its pretty obvious the ones that have the ATS have a more logisticaly challenging job than those that are contained on the 17th Deck) FIRST HAND: They reach out a few weeks ahead with a general survey. I then recieved an email from Fracesco (Genie) 1 1/2 weeks before introducing himself. A LOOP invite email yesterday (1 week from sailing) FIRST HAND: LOOP is NOT an APP, It is a closed website that they invite STAR guests to join. You bookmark the page on your phone and they carry a IPAD with them on ship, to receive messages. It does not notify you when they respond so as far as I can tell, you have to randomly check. I will just probably use email to communicate with Francesco, since it will show me a response without opening my browser. (Have heard of people being given DECT Phones as well) FIRST HAND: They make it clear, that before you board there will be sometimes a 24hr delay to respond, due to taking care of current guests (they have actually been faster than that though) I am thinking FIRST HAND: The Genie will pull together a party in your suite (their services are free) but the event will not be. Here are the details they sent me: Certainly, it would be a pleasure to organize a cocktail party for you. I can organize a cocktail cart to be placed in the Suite with a Bartender, also have snacks, amuse-bouche and a cake placed in the Suite. Please find the following information regarding a cocktail party: $24.95 x Number of guests over 21 x Number of hours $11.95 x Number of guests under 21 x Number of hours Plus $50 per hour for a Bar Server or $125 per hour for a Bartender or $250 per hour for a Mixologist I would therefore need to know for how many guests (if all the guests are above 21) and how long the event would run. I remain at your entire disposal should you need any further information. ​He explained that the diffence in a bartender and Mixologist is the Mixologist will create unique drinks based on your preferences where as a bartender will make a set list of drinks. Not sure what the Bar Server does. (Hourly Rate is flat fee) He did mention that if a guest is on a Premium or Ultimate Drink Package there is NO charge for that person. We are in a ATS so I plan on having our group together on the balocony for a show. Everyone in my party either has or will be getting drink packages and all kids will as well, so there won't be additiona charges other than what is pertaining to Bartender or Mixologist. I am thinking a hour or two max will be what we will need. FIRST HAND: The Genie will help coordinate reservations for people you are traveling with that aren't STAR, if you are involved. Example: We are traveling with 3 other parties (All are SKY Class). He made us a reservation for 14 at Giovanni's Table at 1PM on Embarkation Day.Side note: One poster mentioned that on Day 1, they were offering 50% Discount on Signature Dining to SKY CLASS passengers that have MTD. It wasn't clear if it was just for Day 1 or offured length of cruise. It is NOT a PUBLISHED PERK and is probably a cruise to cruise decision, based on how many people have my MTD. It makes some sense because it would keep the lines down for NON SKY & STAR class guests that have chosen MTDand open up CK for SEA class reservations as well. It appears that with each week, the regular crew is become more aware of the STAR class options and in turn there are fewer questions to the passengers on what IS and ISN'T included. It has also been mentioned that what needs to be done if you have a concern... mention it to the Genie and they will either EXPLAIN WHY a charge should stand or Adjust your folio. There is still a learning curve, but with each week, it appears they are fine tuning the system. From what I have read, there really isn't a limit to what a STAR class passenger can order drink wise, but they do make it clear that for SUPER PREMIUM spirits, there will be a slight up-charge. I don't really drink anything "finer" than Grey Goose so all is good with me. FIRST HAND: I asked Francesco about having bottled liquor available in my cabin, here is his response: For the bottled alcohol, unfortunately we do not have the miniature Grey Goose bottles. Please be informed, should you buy a bottle onboard it will be giving to you at the end of your cruise. Should you wish to have a glass of vodka with soda and lime it will be a pleasure for me to organize that for you in the Suite. I see me having a RCL Refilable Mug Filled with Grey Goose in my cabin. (I will let you know if that happens upon return) ​This is all the real info I have for now other than YES they will RESERVE seats at shows and YES they do WALK you ON and OFF the ship. Some have said Disembarkation day may be the best perk. I probalby will not be posting much during the cruise, but I will give feedback when I return. B- ​

Ok, it's killing me...got to have details of where you had issues. I leave on the 12th as you know in same room and unless they rotate the genies to give them variety, I want to know what to look out for. As I expected there had to be some learning curves and things to work out. I did hear that the Loop App worked well before the cruise but once onboard and requests became more immediate, it hasn't been great due to the Genie only being able to receive via a lap top. One passenger was given a Dect phone to use and issue resolved. Just curious B-

Man I am sorry to hear this, especially since I have the same suite on June 12th. This is the first negative comment so far and as it was mentioned this same Genie got rave reviews on the week prior. Did he have you use the Loop app or give you a DEC phone? I understand the App was only working on the Genies laptop which obviously want optional. Please update is on your conversations with RCL and specific details on how Daniel failed to meet expectations. My "Glass is Half Full" hopes you send a message of expectation and he is on his A game in June.

Here is the new sign for access to the Suite Only Deck of the Pool Area on the OTS. It appears Gold is gone totally on Oasis and Quantum Class Ships. BTW, still only reading positive feedback from other boards about the roll out of Royal Suite Class...Actually much better than I expected in the first few weeks of release.

No, not until the 12th of June

I posted these on another topic, but thought it belongs here. If anyone is back from a cruise after sailing Star, please fire comments. PLUM: SKY CLASS DARK PURPLE: STAR CLASS I understand SEA is DARK BLUE and PINNICLE is now PEARL. I am told Gold is no longer used on Ships that offer Royal Suite Class.

Actually they have added two other colors of cards now. Dark Purple for Star Class and Plum for Sky class suites. I haven't heard if they now just use Gold for C&A status benchmarks or not.