 Posts

14

Joined

Last visited
Profile Information
Gender
Location
Interests

Finding out what is covered by star class with Royal Caribbean. That and my farm.
dramyk's Achievements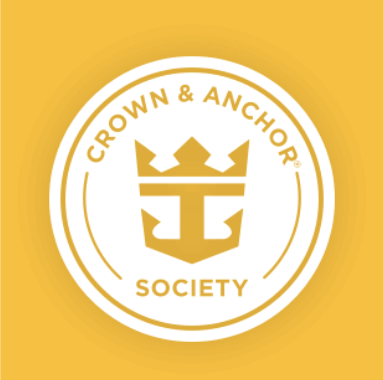 Gold (2/7)
1
Reputation
Check out Sky Reef at Cozumel. We went there and it was very.nice.

Anyone have any issues with the butler service? How is it going on Allure?

Our genie met us and did help us board. You should expect that for star class. He even helped get our bags through so they went straight to our room.

He may have watched a video about butlers but no training. There was not access 24 hours a day. I had trouble reaching him. But everyone kept telling me that it was a new unproven program so maybe it will get better for those after us.

The photos last week on the cruise were about 176 for the cheapest package and 22 per print if you just want one. The photos were not that we'll done. Take your own canera.

I saw many people trying flowered error last week. It didn't look that hard. There were a lot of young people successful at it.

We just got back from our cruise on the Allure. We has 8730 and Genie was Daniel. We will be asking for half back on the cruise due to the poor genie service. He wasn't responsive nor proactive. I had to hunt him down for help and he gave me several wrong answers that caused missed excursions and other activities. He was supposed to escort us to the excursion and he said no...in the end we missed it. I will post all of the details later. If you have specific questions please reach out.

So my husband, me and our mothers leave on the May 1st Allure of the Seas cruise. We are in the 2 bedroom Aqua Theater Suite. To date, our booking process has been a nightmare. We couldn't get a straight answer from anyone and the information kept changing. First things were included (any activity on the boat, the cabana on Labadee, drinks, etc.) then things were not included and would be a fee. Finally I complained to Michael Bayley's office and was assigned an assistant to try to help. Even she had problems getting information so I came to the conclusion that the poor customer service comes from the top. His office doesn't return emails and calls unless you hound them. They do answer more quickly if you copy him on all of the emails to his underlings. So booking nightmares aside, we have figured out that the specialty dining and all of the drinks (alcoholic and otherwise) are included in our ticket. The cabana on Labadee isn't but we got a credit because I found a flyer with $175 price tag for the beach cabana and they were trying to charge me $495. We got all of our excursions booked ahead of time. We also got the spa visits booked ahead of time though it was a lot of trouble. I am glad we did. Originally they said just wait until the first day of the cruise and use your Genie but I was told even by the executive office and the Genie to book before the cruise. RCCL did send a weird survey which I don't know how it will help them make it a better cruise experience but we'll see. I was contacted by my on boat Genie this week. He seems nice and seems to have an attitude that may make up for the rest. Again, we'll see. We're going to renew our vows on Cozumel and the Genie said he will help with arrangements. Again, he seems earnest. I think RCCL could make this whole experience better by helping define what to expect and by putting together better documentation about what is covered and what is not....but then again I think they make all of their money by charging people excessive prices for items they don't expect to have to pay for. I'll let you know how the cruise goes. Again, if you have any problems with booking or finding out what is covered, call Michael Bayley's office and ask for Noreen Dwyer Roach. She'll find the answer.

Can I have copy of anything that you have that is Ultimate Beverage Package versus Unlimited Beverage Package? And anything that you have on fitness class versus fitness classes? I will validate and post. Dr. Amy K

Okay so now I am star class but what is covered? I am trying to nail this down before we sail May 1st. I am getting conflicting information. If you have any RC PDFs on the following please share and I am working with the president's office to get in writing what is covered and how: Thermal Spa Suite Access Cupcake event Prohibition event Cabana on Ladabee Island Drink Package Other Special Activities on the ship (not sure what this means but it is in the marketing brochure) etc. I will share with you what I find. Dr. Amy

Will you please share The original brochure that shows 7-day thermal suite and Ultimate drink package? I am sailing May 1st and will help clarify what is covered and what is not. I need the details from RC and will share with this group my findings. Dr. Amy

So i have conflicting info over what is covered as star class? Prohibition event, cupcakes, specialty dining?

I was told by Royal Caribbean customer service that Aquatheater 2 bedroom suite is not Royal Class and does not have Genie Service. I was told that only Aquatheater balcony is Royal Class. The Aquatheater 2 bedroom suite is Sky Class. I thought both Aquatheater rooms were Royal Class with the new amenities as of May 1, 2016. Can anyone comment?