Posts

75

Joined

Last visited
davelliott's Achievements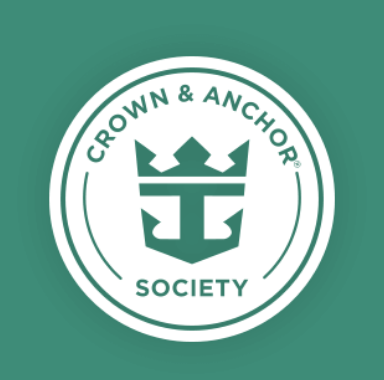 Emerald (4/7)
44
Reputation
BrianB reacted to a post in a topic: Anthem of the Seas- Mar 19, 2023 - Mar 26, 2023 (7 Night Bahamas & Perfect Day Cruise)

WAAAYTOOO reacted to a post in a topic: Anthem of the Seas- Mar 19, 2023 - Mar 26, 2023 (7 Night Bahamas & Perfect Day Cruise)

I am booked on this cruise too. It has been 10 years since I was on Allure and am looking forward to getting on board again!

As of now, I am still planning on sailing. But, I haven't booked flights yet. The Barbados testing requirements may be an issue for me. I am from a small town and I am having trouble finding a location that will do the test that Barbados requires. I will have to place a few calls to see what I can do. My plan was to fly from North Carolina on Saturday, stay at the Courtyard by Marriott in Barbados for one night and then head to the ship the next day.

Matt and Brandon, are you guys still planning on going on this cruise or have you cancelled? I had heard from someone who was also booked on this, but they have since cancelled. I am still scheduled, but I haven't booked flights yet. I am scheduled to go with my aunt, but the price of the tickets from the airport closest to her house are now $766 per person. The flight down isn't bad on the day before the cruise with only one stop and a flight from 5 AM to 2 PM. However, the return flight leaves Barbados around 6 PM and makes 2 stops and doesn't get us back until 11 AM the next day. With this 17 hour flight, I am considering cancelling this cruise to get the future cruise credit. I could use that $766 on excursions for my back 2 back on Allure next April. With the ability to cancel within 48 hours, I don't think I have to decide anything right away.

Thanks for the replies. I will delete and try to download it again. I use a tablet that does not connect to cell service. I download all my podcasts while on WiFi at home and then listen on the road. On another podcast, not Royal Caribbean Blog, I have had the podcast try to connect while playing. When it can't connect, it automatically stops playing. I guess the podcast owner has some form of advertising that forces the playback to look for an ad. But that has only happened on one other. But after listening to all the episodes of Matt's, this is the first time that a 2 or 3 minute segment actually repeated seamlessly 14 times. After reading some of your replies, I listened to this episode on this site, and it plays normally.

I just downloaded the most recent episode of the podcast, episode # 337: "What is a Group Cruise." I use Podcast Addict on my tablet so that I can listen while on my commute to work. I wasn't sure if the recording was the problem or if something happened with just Podcast Addict. I am posting here to see if anyone else had this issue. It not, maybe I need to use another app to download the podcast to listen on my commute. I noticed something weird on this episode and was wondering if everyone also had this same issue. Perhaps it was just something weird going on with Podcast Addict. As I was listening, I realized that it started to replay a part that I had already heard. I started listening carefully for a specific part to see how many times I had already heard it. For example, when Matt mentioned that about 50 percent of the people are on their first group cruise and Annette said that she thought many people are traveling with friends who are on their 2nd or 3rd group cruise. I listened to the whole podcast and this part was repeated 14 times. It appears that the episode that I downloaded must have been only about 2 or 3 minutes. I couldn't really tell exactly where the repeating started, but the parts that I heard were all there 14 times. And there was no usual ending where Matt answers questions. Could anyone comment to let me know if you had any issues with this episode?

I still have plenty of room in case anyone has still not reserved a place to stay. Let me know if you are interested in staying in a full condo with eat-in kitchen with granite counter tops and washer/dryer in the unit.

To anyone who is going on this cruise on Symphony on November 2, 2019 and is planning on going to the Miami/Fort Lauderdale area pre-cruise: I managed to find availability at the Wyndham Palm-Aire in Pompano Beach, Florida. They actually just had one-bedroom studios and one-bedroom condos available when I looked a few months ago. But yesterday, I found a 4 bedroom condo available, so I reserved it. If anyone is interested in sharing with me, there is plenty of room left (actually, I am only going to use one of the 4 bedrooms!). The condo is listed as 2,410 to 2,565 square feet. There are four bedrooms, four bathrooms, and a full kitchen with dining area, living room, and washer/dryer. It has 2 King beds, and 4 double beds. If you don't have any plans yet, I would be willing to split some of the costs. Even though this condo is a bit to the North of where I would prefer to stay and it is NOT directly on the beach, it is a very nice place. I have stayed at this condo location at least twice in the past. I am flying from Raleigh, NC on Wednesday, 10/30 and have reserved it for 3 nights before the cruise. I have already reserved a rental car. If anyone is interested, I would be willing to pick you up at the airport if needed. There is a Walmart across the street. When I stayed here before, I bought some groceries there and just fixed my own meals. If anyone would like more information, let me know and I can see what I can find out for you.

I got my confirmation email immediately with the airline confirmation number. However, it took me about 4 months waiting for the airline to make the ticket classes available to be upgraded. Then I had to call them to pay the difference to change classes. But I used a paid service to monitor the ticket classes, so I wouldn't have to watch that myself.

I used the Air to Sea for a one way ticket from Raleigh/Durham to London for a transatlantic cruise. I picked the cheapest ticket that had the best connection. After Air to Sea sent me the Delta confirmation number, I contacted Delta and paid a little bit to change the class of ticket to one that was up-gradable. Then I used my miles to upgrade that class of ticket to first class. It was worth the extra charge and use of miles to fly in first class from New York to London. I think I ended up paying a total of $650 dollars plus the miles. At the time, that same first class ticket was selling on the Delta site for around $10,000.

IRMO12HD reacted to a post in a topic: Has anyone been able to use the shareholders credit on a cruise?

Vision of the Seas on January 19, 2019

The beach was very crowded. Chairs were packed so close together. We walked down to the water so we could walk in it to cool off a bit, but never got in the water more than ankle-deep. It was so hot that we spent most of the time just walking up and down the paved area looking in the shops. There was a lot of sea grass but it was all just at the water line. Once we stepped over that and got in the ankle-deep water, we didn't see much of it.

I have no idea what beach. The bus took us from the pier and it was about 10 or 15 minutes from the pier. I never saw any signs indicating a name.

I found some photos of the excursion. We really had a good time. After we finished with the dance lesson, we had time to walk along the beach and do some shopping.