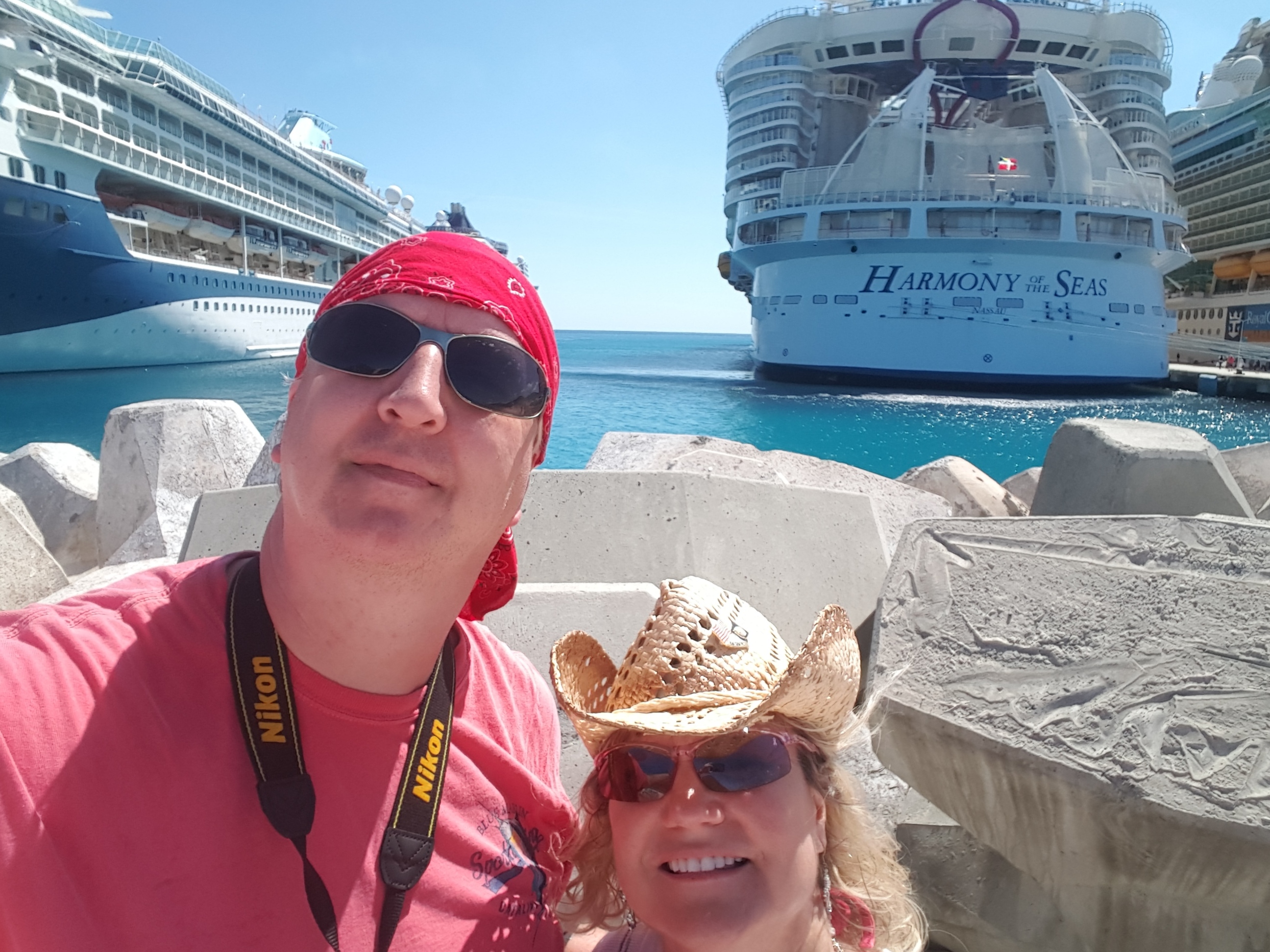 Content Count

454

Joined

Last visited

Days Won

1
Everything posted by MotleyCruiser
If you are not a fan of crowds, like me, you will love this place. They cap attendance to 130 (I counted 146 when we were there...lil OCD) but it was the highlight of the cruise for me.

In more sad news...little Chloe would have been 2 years old tomorrow. My little guy Zander will be two years old tomorrow. #HardHitter #SharedBirthdays :(

GET ONBOARD, GO DIRECTLY TO CHOPS AND SCHEDULE all RESERVATIONS... THEN GO TO PARK CAFE FOR LUNCH TO AVOID THE WJ CROWD!!!

Local & state leaders have been talking about this for over a decade...even had Federal funding at one point and the Governor gave it back!!

it was over 1100 days when I booked it.

I think it will get old real quick. After 20 minutes I'd be like...I'm done.

LOL...I didn't see the word NOT at first and was going to say HOW DARE YOU!! I guess I'm just a doe doe thinking I could get something different. I'll stick with Fleming's

NASA/Kennedy Space Center is the best use of your time and money.

I was disappointed with CHOPS Grill. I was expecting more variety. Maybe Bison, Elk, or something more eclectic?!

An old article. https://www.houstonchronicle.com/business/article/Royal-Caribbean-to-build-nearly-100M-cruise-13444607.php#photo-12913723 https://www.cruzely.com/details-on-new-galveston-cruise-terminal-3-including-cost-location/

for reference 22*C is 72*F also I cruise in Feb every year out of MIA or FLL. it's in the 80's during the day cool at might

Allure is coming to Galveston in Nov of 2021. I've been waiting on these itineraries for weeks!!

Are these your most recent searches??? What truly goes on inside your head...lol. This is awesome LOL!!!

way too pricey for what you get time wise. In Cozumel I recommend Nachi Cocum. Decent food, free drinks, beach, and fresh water pool....limited to appox 130 people each day

I resolved a few cruises ago to do this also. I am mind-blowingly picky. I've tried the escargot too. while is wasn't disgusting, by the five piece i wasn't feeling it anymore.

Travel light. My amazing wife will pack all kinds of crazy things. besides being at 49.9 Lb with her checked luggage she'll have a 40 Lb carry-on and a massive "personal Item". books, chargers, blankets, cross stitch, snacks, vitamins......ETC! She'll do the same on excursions!!! Me I don't want to carry ANYTHING! I am a photographer and won't carry around a camera anymore. Your phone should be good enough for snapshots.

That's truly is horrible. After 26 cruises I have been lucky not to have experienced anything to that extent. I never expect much from staff. Language barriers or lack of giving a S are tough, but I don't get upset...I just expect it, unfortunately. I'm going to have a blast regardless.

Are you staying at Shades of Green ON Disney Property. you can't beat $135.00 a night ON PROPERTY!!

@Matt Don't leave us Texans stranded. Group Cruise!!!!!

Was the city itself busy? Was Sammy's place packed??

Yes, and charge you a $15.00 corkage fee. Do it yourself, &bring your own opener.

Maybe...Don't screw up BBQ here in Texas. They'll sink the ship!!! Remember the Alamo!!!