 Posts

42

Joined

Last visited
enjoylife5's Achievements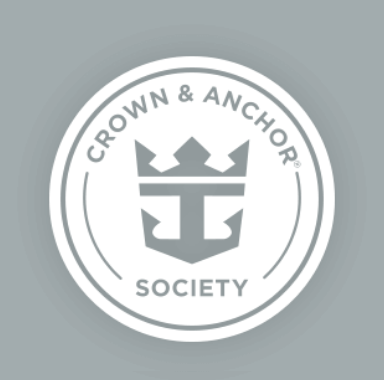 Platinum (3/7)
60
Reputation
enjoylife5 reacted to a post in a topic: Am I misunderstanding the planned goal behind the big renovations?

That exactly was our first cruise experience. We took the kids on majesty, but in each port they pointed at the carnival and disney ships and asked why can't we be on that one? Luckily we gave crusiing another try with a freedom class ship, but I agree majesty and others are not a good advertisement for the "trying out cruising" market.

enjoylife5 reacted to a post in a topic: Am I misunderstanding the planned goal behind the big renovations?

enjoylife5 reacted to a post in a topic: Am I misunderstanding the planned goal behind the big renovations?

enjoylife5 reacted to a post in a topic: Am I misunderstanding the planned goal behind the big renovations?

enjoylife5 reacted to a post in a topic: Am I misunderstanding the planned goal behind the big renovations?

Leaving San Juan & Final Thoughts We waited on Deck 4 for an 8:30 am departure. They called us about 15 minutes later. Note, there are 2 stations to scan out of the boat, the furthest one had no lines. It took about 40 minutes start to finish to find our luggage and get through customs line . We still had a few hours to kill before our 1:30 flight and didn't want to sit in the airport any longer than necessary. We found a tour guide outside the terminal who took us and our luggage through old San Juan and surrounding areas then dropped us off at the airport. He was happy to adapt to our time constraints. Cost was $30/person and we had the van all to ourselves. His smaller van could access streets/areas the bigger busses could not. He was very informative, spoke excellent English, and gave us a lot of history and facts about the areas . You can find him on FB Joe Padro or phone (787)-960-8585. SJU Tip: we arrived 2 hours before our flight and made it to the gate barely with about 15 minutes to spare. The lines at SJU were very long for agricultural inspection, baggage check and TSA. It was very crowded and busy! Allow plenty of time for SJU departure! Some pictures of our pre-airport San Juan tour: Final Thoughts: All in all it was a great trip, beautiful itinerary and excellent entertainment and customer service from Royal Caribbean staff. My only frustration was our GF dining experience. The ship did not receive a shipment of their usual Gluten Free baking mix so adding that on top of their new dinner menu really limited my choices that I usually have and look forward to. To their credit, they sensed my predicament and went above and beyond to try to accommodate us by personalizing the menu and delivering us a bowl of GF packaged cookies every night. It helped, but it just wasn't as reliable and effortless or filling. I'm hopeful they will modify their menu a bit more to include some of the old choices and markings. I feel it would eliminate a lot of stress and free up more time for dinner staff and passengers. Many have asked about the condition of the ship since dry dock.... I cruised last year right after the first dry dock and again this year after the second. This time, the staterooms, Chops & Izumi are finished and look like they do on other ships. The ship while more of a classic, traditional look compared to Oasis ships, seemed very refreshed and polished, even more so than last year. The dining room and staterooms are fresh and modern, and all of the public areas are very well maintained. The carpet is new and modern. I noticed a painters touching up a lot of nooks and cranny's that most people probably wouldn't bother painting. I admired that attention to detail. The new Izumi looked nice. It's only a sushi bar, no Hibachi, but with tables to dine at. They were offering many 50% off deals so I would watch for those. The water slides and Flow Rider were fun and functioning well, the lines never seemed too awful. They were well-placed and looked as though they have always been there. Thanks for following along! Now I need another vacation to look forward to The New Izumi: Our stateroom, Deck 7

Day 7: Sea Day We took advantage of our last chance to not set the alarm clock and ate a late breakfast in the dining room. After breakfast we high-tailed it to the deck 12 to make the most of our final sea day. It was windy and the boat was rocking a little that day and there were plenty of lounge chairs to choose from. We watched the Zumba class and pool deck games. I ate a final lunch in the Dining Room with my daughter. Lunch in the dining room is really a treat and I'm surprised more people don't do it. They usually have a nice salad bar, selection of desserts and some fun entrees. We ordered the chicken sliders and seafood risotto. This tomato-based risotto is one of my favorite dishes on the ship. After lunch we rode the waterslides with the kids and soaked up our last bit of sunshine and Caribbean music before heading back to the cold. About 4 pm I returned to the room to pack up and shower for dinner. Entertainment that night was the farewell show and another comedian. We walked around a little more before setting our luggage out and then called it a night.

Day 6: Aruba After breakfast in the main dining room, we left the ship an hour early to shop and buy our Aruba Alex and Ani bracelets. Excursion: After shopping, we met back at the port building for our excursion-KuKoo Kunuku bus tour. There is no mistaking you're a tourist driving through town in a loud, brightly colored party bus shaking maracas! The added touch is the driver plays fun party music, sings to you and each window is fitted with maraca holders for each passenger. It is truly is unique and makes you feel apart of the "happy island." In addition to the peppy ambiance, we appreciated the brief tour to a church and light house before dropping us off at Palm Beach. The tour allowed us to to see a enough of a preview of the island without sacrificing too much beach time. He gave us about 10 minutes at each stop. For us, that was just right! My only regret is that I did not get the special coconut smoothie at the light house. We could not find a version of it at the beach later on. The beach was beautiful. Lots of people and activities, and they had chairs saved for us. Again, the water was so perfect and turquoise you couldn't help not playing in it. On the flip side, I was surprised to see acres and acres of cactus! I never thought of Aruba as a desert island. Port Tip: There is a good sized super market behind the Renaissance shops if you need bottled water, Pepsi products , snacks, sunscreen, etc. For dinner that night, the staff were dressed in their choice of island shirts. They seemed excited about it and were in a spirited mood. It was fun. They served us Chicken Cordon Bleu and a Brownie for dessert. Entertainment: After dinner we saw the Fire & Ice skating show and the Love & Marriage. It's really impressive what they can do on such a small ice skating rink.

Day 5 Curacao: We intended for Curacao to be a nice easy day exploring. We had a nice breakfast and took our time leaving the ship. I immediately fell in love with Curacao. All of the colored buildings are fun to see and the port is landscaped well and very inviting. There are plenty of places to walk around and explore. We walked off the ship, crossed the famous floating bridge and enjoyed walking the streets and shopping. I was really impressed with the shopping here, more so than the other Caribbean ports we've visited. Excursion: We really wanted to take a tuk tuk tour but they were in high demand today, so we resorted to an island tour by taxi. It cost $25/person for two hours. She took us to some vantage points for pictures, to see a group of pink flamingos and the the Curacao liquor factory. (Btw, the factory has a very soothing green spray for sunburns, I highly recommend trying it!) We ended with a short visit to Mambo Beach Blvd, a fun beach area with an outdoor mall of shops and restaurants. I loved the ambiance there: music playing, a lot of padded chairs and palms trees, and the most perfect turquoise water. If I ever come back to Curacao I will definitely plan for a longer visit to this beach. Dinner: We learned the new dinner menu is a response to guests wanting to finish dinner in time for the first show. Apparently, the dessert process was taking too much time so ordering dessert with dinner helps shave off time. It is suspectedthat more changes to the menu will come given the feedback they're receiving . That was reassuring to hear. We really miss the fruit soup! I do like finishing dinner early enough to catch the shows, it gives us more time to do other activities in the evening . Entertainment: Joel Mason performed a tribute to music show in the theater. He has a lot of musical talent incorporated with humor and wit. After the show we took in the later pool side movie. They're so relaxing by the sea! Haven't seen a phone booth in a long time! Movie by the pool . . .

I apologize for not finishing the blog during the trip. It was a challenge for me to find enough internet time to myself. I still took notes and picture with plans to share over the next few days. Props to Matt & Michael Poole who obviously spend so much time of their own vacation to compose and post their posts! Sea Day 1 I welcomed our Sea Day by sleeping in and having breakfast in the main dining room. While everyone was still waking up I took a walk outside on deck 4. It's a nice underused section of the ship. I later met up with the kids to spend the rest of the day by the pool. This was probably the best sea day we've ever had. It was a perfect 80 degrees, calm seas and not a bit of wind. Although the pool deck was busy, we didn't have a hard time finding chairs. The kids started the morning out climbing the rock wall, then on to the waterslides and the pool. On deck 12 we comfortably watched :) the Zumba class and Belly Flop contest by the pool. It was a nice relaxing break from port days. A nice frozen mojitio complimented the afternoon. Dinner: We're still in the main dining room for the rest of the trip and I love it because this sailing we've been seated by the windows. They surprised us tonight by making some of the items from the regular menu gluten free along with some cherries jubilee. After dinner we soaked in the hot tub and finished off the evening with a lively Quest game in Studio B. They always find a way to kick it up a notch! We stopped by Boleros for a bit before heading to bed. Tonight was "white night" and it appeared many had dressed for the event. Fun side note: we met a guest tonight who has been on the ship for six weeks. Wow! What a life!

Day 3: St Kitts Today our RCL Kayaking/Snorkel Adventure left at 8:30 am. We met just outside the ship and loaded in a van for a short drive through town, the airport, Timothy Hill and to Friar's Bay. We received a short tutorial on kayaking and kayaked towards a floating dock. There we switched into snorkel gear and spent probably an 45 minutes or so snorkeling around. The water was a little murky from the last storm, but there was still much sea life to be seen. Our guides were lively yet professional and I thought they did a great job with our group. They even offered to take a girl in the water who didn't know how to swim. She did great! After snorkeling, we got back in the kayaks and headed towards Frigate Beach where we exited the water and returned the kayaks. We could either return back to ship with the tour buses or stay at the beach and take a taxi back later. We opted to stay and enjoyed ourselves at the beach. The weather was hot and the water just right. They had fun music playing and bars and food available for purchase . Two chairs and an umbrella cost us $15. The taxi back was $3/person if you have a group. The rest of the afternoon we spent shopping , eating at the Windjammer and relaxing to the live Caribbean music by the pool. I love that live music in the afternoon! Dinner tonight was our first in the main dining room for this trip. We always enjoy the main dining room and look forward to it. Tonight, I noticed they offered the new menu that people have been buzzing about. I was really disappointed to find only 1 GF appetizer and 1 GF entree--shrimp cocktail & chicken breast and a baked potato. I know I can't be picky, but on the old menu I was always able to find two or three options of each. The food was definitely served more quickly and we didn't spend much time waiting. Our gluten eating members seemed happy with their meals and options. Tomorrow's menu offered the same chicken breast for dinner, but the head waiter offered to see if they could make something else off of the menu for us, so we'll see that goes. Entertainment in the main theater was a Spanish gentleman who did a combo act of guitar, comedy and swirling these ball type things ?I have no idea what they were called. He was pretty funny and his skills were impressive. He also incorporated the orchestra into his act. Adult comedy and a game show were also on the schedule for later, but we called it a night after being in the sun. I'm saving the Cruise Compasses to send to Matt. I'm writing from an iPad while kids are asleep, so I apologize for not being able to interact more or be more detailed. Here are some pictures from today. I'm looking forward to a Sea Day tomorrow!

DAY 2 St Thomas: We intended to attend a local church service (something we've always thought would be interesting to do in port), ride up to Paradise Point and visit Magen's Bay today, BUT we overslept so late we even missed breakfast! So for plan B we grabbed a slice of pizza and found a taxi to take us to Magen's Bay for a few hours. The taxi cost $10 each way per person. Magen's Bay charged $5/person.Twelve and under are free. The ride itself was quite scenic and high so that somewhat made up for missing Paradise Point. It turns out Paradise Point tram was closed today even though they emailed me they would be open. I was excited to see Magen's Bay was hardly crowded since there was only one ship in port today. The water was so beautiful and turquoise blue. There was a lot of broken , chunky coral in the sand and water , so I would advise bringing water shoes or playing in the area near bath house 4. That beach area is more soft and smooth. We decided Magen's Bay is great place for families since the water is so calm and shallow. We ate at Giovanni's tonight. I tried something new and stopped in this afternoon to inform them about eating gluten free. They said it's helpful, and I noticed our food and bread tonight came more quickly than last night so maybe it sped the process up for us. The food was delicious and our server surprised up with a yummy risotto dish he had the chef make especially just for us. It hit the spot. It was so creamy and flavorful. Nothing jumped out at us for entertainment tonight, so we retired to the room for more March Madness and to get ready for our early excursion tomorrow.

Embarkation Day: We made it! (Is anyone just a little bit sad when you no longer have a countdown?)We arrived by taxi to the ship about 1:20. The taxi from the airport cost us $31 for 6 people and luggage. The baggage lines were the longest, but after baggage, we quickly moved through the other stations for boarding. Overall, it took us 40 minutes from curb to ship. One advantage of arriving that late was that our rooms were ready. We went straight to our rooms, unloaded a little and then grabbed lunch at the Windjammer. It did not disappoint and crowd level was minimal. Awesome! Despite being super excited to board, we headed to the rooms for naps. We were beat from our red-eye and feeling the extra crowds at all airports and venues we encountered today. I was excited to see our rooms had been renovated with new carpet, bedding and draperies. Its a nice modern touch. The bathrooms and cabinetry are the same as before. We love dividing into girl rooms and boy rooms. It makes it easier to share our girly supplies and the boys have fun with March Madness. This is our first time staying in connecting rooms. My current observation is that walls are thinner ? and we get a chair instead of a sofa. We'll see how that goes, but it is nice going back and forth between rooms more easily. Dinner tonight was part of the BOGO deal at Chops (FYI The Izumi was offering 50% off the first two nights while we were boarding). We had a great meal and all of our steaks were delicious. Other than dessert, we had plenty of GF options. Sorbet/ice cream were the only gf options. No one left hungry! We also found GF Udis cookies behind the counter at the park cafe and a possible chocolate mousse type dessert. We ended the evening with the Welcome Aboard Show starring Mercedes as Cruise Director, and comedian Angelo Tsarouchas. We really enjoyed it. Comedians are probably our favorite entertainment while cruising. In case you were wondering, the ship offered some St Patrick's Day activities in the pub and we noticed a few green treats throughout the ship.

It's Almost Time! We are just about packed and I'm giddy with excitement! We'll take a red-eye flight Friday night, with a layover in Charlotte, and arrive Saturday morning in San Juan. From the airport, we''ll take a taxi straight to the ship and get the fun started. Think they would let me stop to get some bottled water on the way? Normally, I would prefer to arrive the day before and explore San Juan more, but given the uncertainty of power and hotel arrangements post-hurricane, my travel agent advised us to fly in the morning of. Plane tickets were tough for this itinerary. They just did not budge in price, and there weren't many options to choose from, as opposed to when we flew there in 2017. Perhaps its a result of traveling post hurricane? I'm definitely curious to see San Juan now. If we're not too exhausted maybe we'll take an extended ride to the ship. the "Why" We chose this cruise based mostly on 2 criteria: 1) The kids wanted waterslides. 2) The adults wanted a new itinerary. Adventure was a perfect fit. We sailed Allure last Spring Break, and although impressed with its shows and amenities, we found ourselves wanting a smaller ship this time. I reserved this trip last May and enjoyed watching the prices change for this itinerary. We originally booked inside promenade rooms for something new, then changed to Family Ocean View and later balconies. The prices dropped so low I couldn't pass on the balconies. Again, I think the hurricane had something to do with that. We choose cruising to escape the long, cold winters and to travel gluten-free without having to forage for food at each meal (3 of us have celiac disease). My older kids find it more difficult to miss school for a week so we are forced to travel during the school breaks- which leads us to this Spring Break week. Our Plans On board: Were reserved a few internet pkgs, a soda package, and BOGO Dining package for the first two nights and first seating in the main dining room the rest of the trip. In Port: St. Thomas: still deciding, but plan to go off on our own. St. Kitts: Royal's Kayak & Snorkel Adventure. Curacao: exploring on our own Aruba: Royal's Crazy Red Bus Beach excursion, not the real name, but it's what I can remember right now . I'm wondering if its the same excursion Matt & the group cruise took and seemed to really enjoy? Well, back to packing. Maybe someday I"ll find a way to streamline it. In the meantime, I'm hoping all the storms have passed and we are in for some sunshine! See you Saturday or Sunday!

HI there! I'm sailing on Adventure out of San Juan on Saturday, stopping in St Thomas, St Kitts, Curacao & Aruba. I'm kind of silent member, I listen to all of Matt's podcasts, and peruse the blog and forums quite a bit, but dont speak out too much. :) I've learned so much here and would love to help pay it back and help contribute. I'll possibly blog here each day, if there is anything you want to know, feel free to post here and I'll see how I can help. **5 days and 23 hours, but who is counting?!**

Thank you for the follow up! Looks like a fun trip!

Thanks for the blog! Liberty is our favorite ship as well.

Have a great time! I really enjoyed that route last year. I'm going again in a few weeks. I'm curious about the VOOM on your trip, i'm hoping it has improved since the last dry dock. Last year it was not worth the money we spent, but I'd love to purchase it this year if its improved. Please let us know what you think. I hope it gives you the capability to scope and post pics! Enjoy!