 Posts

65

Joined

Last visited
Recent Profile Visitors
The recent visitors block is disabled and is not being shown to other users.
mistertomatohead's Achievements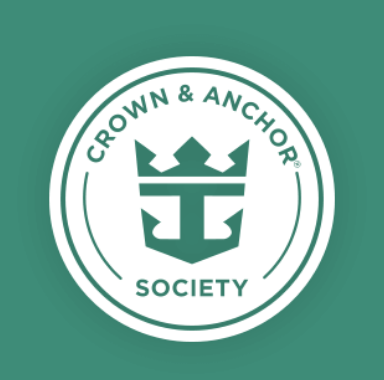 Emerald (4/7)
30
Reputation
My IRA statement which had my name worked fine for my upcoming December sailing.

Itinerary changes are one thing but what's the actual experience like? Are the seas rough? Things closed/cancelled due to rain or wind either onboard or in port? How are flights impacted? On the upside, are there noticeably less people onboard? Anyone get great last minute deals or free upgrades due to others cancelling?

I don't think you should worry. What's done is done. If they have evidence of it, there's not much you can do about it. Who's to say they didn't save it for some other unrelated reason and happened to just have it.

This is also true with myVEGAS casino comps. I've done two of them solo this year. The real question to me is how does it impact your future offers? Do they attach a dollar value to your comps like land based casinos and therefore value it like double occupancy?

https://abc13.com/houston-woman-stuck-in-montego-bay-jamaica-carnival-vista-cruise/12217285/ Recent story of someone who is stuck in Jamaica. It was going to cost $40k to evacuate from Jamaica to presumably Houston. 50k coverage sounds like it's cutting it close.

It was probably a timing issue. The crew seems very careful because it's their lively hood. I guess it was probably spread before they knew. But of course you never really know. Once they know they will do whatever they can to prevent further spread. To not do so hurts their bottom-line. Let's face it, it's a corporation trying to make money. It sucks but it's reality. I got COVID on an Alaska cruise before they dropped most of the protocols. I had to cancel my next cruise. There's still a possibility of cruising getting disrupted by COVID but it's not stopping me.

They got back pretty quick and said I was already eligible since I've been on their cruises. Eligible doesn't mean I get anything since I only messed around and got 133 points. Now I wonder if I should even try to get offers or just throw my money away at some other casino.

I tried the offer match with my Wynn Platinum status. It says you have to have not sailed since 2018 (and no existing booking) but I'll see how it goes. My only bookings have been twice this year with myVEGAS comps and an upcoming Celebrity one. I haven't gotten even close to 200 points so we'll see.

If you see a reward sold out, there is a daily refresh schedule. Just check around that time. I've seen the cruises become available after being sold out. https://www.vegasmessageboard.com/forums/index.php?threads/daily-myvegas-refresh-times.193384/ New rewards can come at anytime but existing rewards will refresh with the schedule. I've been on two free cruises this year. The last one was a 5 day Cabo one that cost 2.5 million points!

Obviously Cabo is much much much better than Ensenada. I take it no Catalina. Is Ensenada an overnight now? Sounds dangerous. I hope people don't stay out. Any compensation? Port fee and tax difference?

The $900 OBC credit I bought by calling was refunded as cash while I was onboard the Navigator of the Seas. No issues at all. I even did it the second day instead of waiting till the end. With some other charges to get over $1000 total, I was able to get $250 statement credit. My offer was kind of lame (25% off vs. 40% some people had) but with refunded OBC it's essentially free money. The OBC showed up while I was onboard and showed as refundable in case anyone was wondering.

I believe the rule is different for Alaska. Something about being a certain distance from ports.

On the ship now. The ship isn't leaving so the casino will be closed and they will tender throughout the night until the next day at 11:30am.

On the ship now. Still broken and still showing movies. So lame. This is the pool deck screen not the theater which is fine. At this point it might be more than a year to fix it since it'll have to wait for drydock.

Thanks. I get it now. You end up eating the cost of the fare for the no show person. It can be cheaper than paying double but only under certain circumstances. I won't be feeling dirty then.