Posts

69

Joined

Last visited
Recent Profile Visitors
The recent visitors block is disabled and is not being shown to other users.
bluer101's Achievements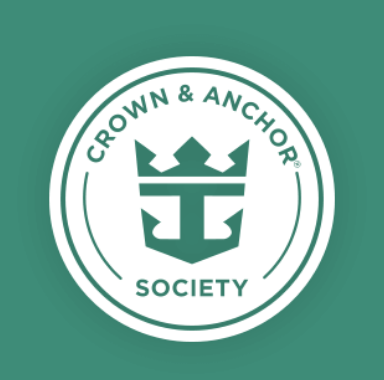 Emerald (4/7)
67
Reputation
Wow I thought it was me. I use IOS and a ad blocker and it won't work anymore.

Same thing I was getting. But we ended up booking the soda and internet as it worked out cheaper.

Nothing for me either, actually the prices are higher than our booked next cruise on Odyssey of the Seas.

We have traveled many years on cruises and our own boat to the Bahamas without a passport. Yes that's the risk you take. But this past summer we finally got our passports and feel better having them.

We bring 4 bags for the 3 of us and tip $20.

Baked Alaska reacted to a post in a topic: Passport & Birth Cert not received from the Govt yet…freaking out!

CeciMami reacted to a post in a topic: Passport & Birth Cert not received from the Govt yet…freaking out!

FireFishII reacted to a post in a topic: Passport & Birth Cert not received from the Govt yet…freaking out!

WAAAYTOOO reacted to a post in a topic: xSAILEDx Symphony of the Seas - Oct 22, 2022 - Oct 29, 2022 (7 Night Eastern Caribbean & Perfect Day)

WAAAYTOOO reacted to a post in a topic: Passport & Birth Cert not received from the Govt yet…freaking out!

I went through this a month ago. We purposely obtained official copies of our birth certificates to send so we still had back up birth certificates just in case. Our family of 3 applied back in June for passports. My wife and son got theirs back in 4 weeks. Mine did not and was still showing received and processing. Come to find out one number could not be read on my birth certificate. Prior to finding this out I already already reached out to our state senator Marco Rubio for help. While this was going on I received a letter from the passport processing then telling me this issue. But before I even sent back the letter with correcting the issue, our senator had it taken care of. My passport status changed to shipped and overnighted free of charge. Also got a letter from the senator office thank me for reaching out to help me. Plus I got the new passport where my wife and son got the old. My wife and sons birth certificates were returned about a month ago and mine was returned 2 weeks ago. The birth certificates or documentation will always be after the passport. So if I were you I would reach out to your governor or senator and also apply for another copy of birth certificate in case. VitalChek is the quickest and easiest way to get a copy of birth certificate. Most states refer you to this certified process and company. Where we got our extra ones before we applied for the passports. https://www.vitalchek.com/v/

I will be booking ASAP. Might have to do it while on Symphony of the Seas Wednesday.

We also recently had a floating cabana and our attendant brought food from the snack shack also. We were traveling with a 18 and 19 year old and loved it.

We as a family of 3 have done all our cruises with just a BC and ID without any issues. Just recently though we got our passports to make it more convenient and in case of emergency.

It still shows for purchase on Symphony of the seas in October.

I bring my leatherman tool with us with no issues. It was in our backpack carry on.

We book online and put an adult in each room. Then later I call Royal and they just change the names around in the rooms to reflect me and my wife in one and the 18 and 19 year old in the other room. Zero issues when doing this with non connecting rooms.

Just to add. We were on Wonder of the Seas a week ago and did coco cay too. We were also joined with Freedom of the Seas. They were let off about 1-2 hours before us. We purchased out thrill water park tickets way in advanced along with Beach Club floating cabana. After checking into our cabana we headed right over to thrill and there was lines everywhere already. We wanted to hit daredevils peak first only to find out we needed a return time ticket and the earliest was 12:30-1:00pm already. They said after 2pm they would open to everyone, no return tickets. So we grabbed the return tickets and proceeded to do the drop slides, the one that the floor drops out. The 4 of us did those once after a 40 minute wait and proceeded to go do the bigger tub slides. After walking over there there was a wait line just to go up the tower. I asked the front attendant and were told about 45-60 minutes to ride. So we decided to head back to the cabana and return at 12:30pm for the daredevils peak. We returned and were let up after giving our passes to proceed. Waited about 10 minutes at the top and did the slide. Seeing some of our party didn't want to walk over from the cabana again we used the other 3 return tickets and did the peak one more time. After that the lines were insane and wanted to spend lunch and the rest of the afternoon at the cabana. I do know I will not be buying water park tickets in the future if there is more that one ship there as it was not worth the price to wait in lines.