 Posts

17

Joined

Last visited
Recent Profile Visitors
The recent visitors block is disabled and is not being shown to other users.
Big Red's Achievements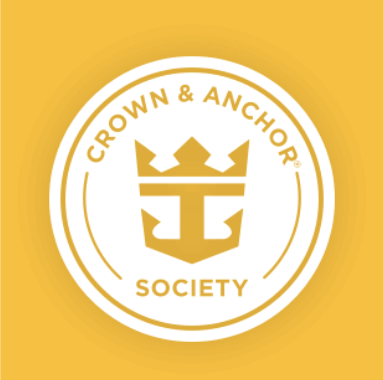 Gold (2/7)
42
Reputation
Yep can only book once on the boat. All shows still going on, and there are a few open shows for those that have gotten there covid shots. I think it is awful, and hope they start doing reservations early, as a lot of the shows book up fast, such as the comedy show.....

Even if the rooms are sold out there may be people in the room that may get a higher upgrade making the room available on bid only, and not online. That was true on our Bids that we won. They where sold out, but me and the other couple both got upgraded to the sold out Grand Suites. Guessing those with Grand Suites got upgraded to Owner or higher suites.

Both were Tag Heuer. No one had a good selections of Rolex or Omega. Boat had like 4 decent Omegas, and Rolexs where all women old models with diamonds...

We bid on and won our RoyalUP offer for our cruise back on Oct 17th on Allure. We had a balcony and won a Grand Suite. The original cost of our balcony room was around $1,100 for two people, then we offered $1,200 per person and won the Grand Suite. I believe the min bid amount was $800-900 per person. So we got a Grand Suite for $3,500 total cost, which was typically priced at closer to $7-8K. We really bid-up just to get the extra perks of the suite class, and to get the much bigger room and bathroom! We put in min bids on Jr. Suite, 2-Bd Grand Suite, and Owner's Suite(but some of these min bids where more than the one we won. We also met another couple on the boat that bid and won the same class of suite that we got, and we shared our experiences of waiting. I would say we got our notifications on the winning bid aprox 3 days before we cruised. And all other bids showed expired aprox 1 week out, with the winning bid in pending status up until 3-days out.

Well I got two nice new watches on my Cruise last week. I got one watch onboard the ship for about $800 cheaper than I what I would have paid locally. Plus I was able to use my accumulated cruise credits from not selling in over a year to pay for that watch, so it cost me zero... The second watch I couldn't find anywhere till I got to St. Martin. And we got that one for nearly $1,000 less than what I would have spent on it back in Tampa, and about $1,500 less than online listed prices. And got more cruise credits from it as I used my RC credit card to get it, plus no taxes! So I was super stoked on this trip! St. Martin had super light traffic in the shops when I was there, and you can for sure see the damage done by no tourist. St. Thomas had almost no availability of new high end watches to speak of, and what I did find was over priced or same as home. St Thomas was even more of a shell of it's former self, then even after the hurricanes that came through, before covid. It was by and far the worst off of the islands we visited after Covid, with many of the shops downsizing or closing all together. So closing this conversation thanks for all the help. And yes you can get deals on the boat, specially if you have cruise credits to spend(free money)....

From what I have seen as soon as 5 days before sailing till right up to the day of sailing. Ours happened 3 days out around 3pm in the afternoon. I believe it works like a domino affect, they take care of the higher rooms 1st, then work there way down. So that they fill the rooms the most efficient way possible.

Boom! It I done! Officially got our upgrade! Today at 3pm EST. Right after my post above. Sorry I didn't want to go into details about my bid, room, and ship until we got the upgrade(as only one room was available online during bidding) Went from Ocean View Balcony to Grand Suite on a 7-Day cruise on Allure leaving this Sunday! We have a total of around $3,500 invested for a GS balcony for two people(price includes the original purchase price, and the bid offered($1,250 per person/ $2,500 total bid)! Way cheaper than what we would have done if we would have just booked the suite room to begin with! Plus we can now eat at costal kitchen, and I can get rid of our internet package(sad no extra Cruise points for suite room but oh well)!! Super stoked as me and the wife have been waiting all pandemic like most everyone to get back out and start cruising again! Cant wait till our next cruise now for January! Hope my additions helps folks that read this post/blog!! Royal Up works! Also in closing, I think it is an extremely good sign when bidding, that if you have one of the bids pending, you will typically get the upgrade!

I hope you are correct. As I am hopeful we will hear something tomorrow, as we are right now currently 3 days out and leaving on Sunday. And we have one offer still pending(the one that we put the best offer on, and most wanted upgrade). All other offers expired this past Friday(which the rest of our offers where very low/minimum bid amounts).

No new update here as well. We probably won't know anything until 2-days out from what I have been seeing(Friday-Saturday of this week). I have also been driving my wife nuts with updates and info I have seen on the blog. I am not online all that much with work, but usually check on the blog for info and updates, every other day. I check the status on the Royal-Up twice daily...

Any update? Hope you got that!

Just Update from yesterday.. All but one of our bids have expired last night(9-days out). One shows pending(the one we wanted to get the most, will give those details later). We checked the website for available rooms still available for our cruise, and all the rooms have the same amount still available. With having all but one offer expired, that is usually a good sign from what I have seen on these posts. Will update in in the following days to let everyone know if we got out upgrade or not. As of this morning we are 8-days till sailing! And so looking forward to just getting away! Again this blog has been a great help in navigating and learning the process of RoyalUp, and what to look for, and excited when I hear someone else get an upgrade as well!

10days out before our cruise on the 17th of Oct. No answers yet on if any of our bids were accepted for JS, GS, GS-2B, or OS. Put lowest bid available on the JS, as it isn't much of an upgrade(with no additional cruise points), from our spacious balcony room. Then put in slightly higher offers on the other three. With there being only one room available in each class (except the JR) I believe are chances are fairly low, of getting an upgrade. Either way will update on here once we hear either way. This is a great post to share and monitor Royalup offers, and acceptance/declining of offers....

Thanks for all the response! This really helps me, as far looking into new watch makes on the cruise and St. Thomas shopping.

Most likely not looking to buy, but like seeing what is available. As there is nothing available here locally in Tampa, FL. But, yeah I usually work with the local shops 1st, but there is really nothing interesting I have found locally this year, and selection is slim to zero...

Don't know if this pertains to anyone particular. Cruising out on Allure in a couple of weeks, and always looked forward to seeing what "high end" watches they have available in the Regalia shop on board, and at ports of call. Has anyone that is into watches seen if they still have old stock available or if they are up to date there stock of modern time-pieces on board since the relaunch into causing? Specifically Watch brands I am looking to see are Tag, Rolex, Omega, etc. Not interested in Invicta, Fossil, or other watches offered at the sidewalk sale typically.