 Posts

41

Joined

Last visited
Profile Information
Gender
Location
Interests

Vintage Toy, Cars, & Comics
Recent Profile Visitors
The recent visitors block is disabled and is not being shown to other users.
Big Red's Achievements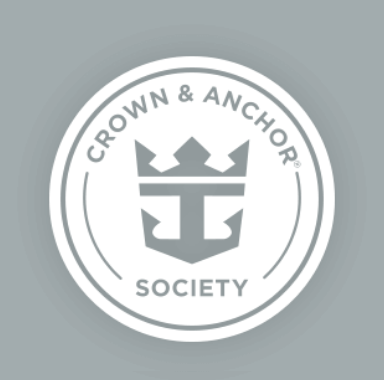 Platinum (3/7)
78
Reputation
Get on a bigger and newer ship for starters. You went out on the low end of RC ships. The ships do have a change of service and new ships will always get better than the older ones.. Plus the crowds are starting to come back now, no more empty ships...

So they are not asking for proof of vaccination on the app, or at the dock when boarding?

I just go to Casino, as a dealer to get chips using my card. They pull from my onboard credits 1st. They also charge 5% regardless if it is OBC or credit card attached to the room. I play a couple of hands, then cash out my chips. This seems to be the common way to get left over Credits back in cash on most all cruises... Or I just buy some stuff for gifts or to take home for myself/wife..

Great now I don't know how many days until my next cruise! Now what I am going to do with the rest of my day!

Yep, the 1st time we asked for drinks it wasn't a huge deal as we where fairly close to the Costal Kitchen/Bar. But this coming room is the larger 2-bedroom aqua suite. And that walk is going to become tiring during a 7-day voyage. And we have heard of folks getting drinks delivered, but maybe that was pre-covid, as this all happened this year around January. We are just hoping for a different experience.

This happened back in January of this year, when the cruise ship was not full at all, on the Allure of the Seas. We didn't even get told about the genies contract ending until after we tried to reach out to them around 6:30pm the day before we got off the boat. The Genie told us they only had our room and one other.

We read somewhere where hard alcohol was allowed in the room. We have seen folks get drinks delivered, or at least seen cups of alcohol delivered to the room.. But, we could be wrong. And the same on candies, plus we would alway pay for the service if it cost additional. But, it was just the fact that they told us to go and get it, if we wanted it. We would have paid them for it either way....

I will start with that we have only cruised Star Class once and it was during the end of the pandemic this past January. They arranged all of our dining and saved spots for each us at the three major shows and comedy club show. Out side of that, the genie didn't do much else. We also only saw at most 3 times on the ship. We are easy going laid back folks and only asked for easy things(that we thought would be easy to be granted), like some candy and popcorn to watch some movies the last two nights of the cruise, and we got told sorry, that we would need to pay the extra $2-5 to get those items at the sugar treats store onboard the ship. Which I thought the genie would recover any cost, with the large tip we had planned to give them at the end of the cruise, but I guess not.... So no on candy, and popcorn. We also asked to have Jack Daniels or Crown Royal in the room(my drink of choice with a splash of coke), but was told those are only available at the bar, and I would need to go to the bar when ever I wanted one of those... To me, in the end, it wasn't worth it, and the genie even passed us off the night before debarkation(as there contract for the boat ended at 6pm the night before, and right at 6pm the phone to the genie was dead), so we didn't even get to say bye, or give them there tip in person(very rude), and yes we still tipped them(even though my wife didn't want too). But, the genie did leave us some goofy hats in our room... We have one more Star Class room coming up next month, and hope that it will change a little, with restrictions opening up a bit more. Plus we are traveling with a larger group of 12 (8 of which are not in our room). We are a month out, and we asked for these 4-5 things. We will update or add comments to the is post when we get a response, and what they could take care of. #1 We asked to get a particular Cabana in Coco Cay at the Beach Club (that we have already paid for). #2 I asked the Genie to arrange transport for us to and from the Beach Club Cabana.(just seeing if we didn't have to wait for transport) #3 I asked if they could schedule everyone in our group for dining at night with us(as everyone 'not in our room' does have unlimited drink & dining packages), just asked if they schedule a table for 12 each night. We also asked for sushi dinner to be served in the room for 12 people so that we can watch the water show the 1st night. #4. Lastly, we asked for the possibly a private behind the scenes tour behind the scenes of the ship. Will any of our requests this time get granted? Only time will tell> Stay Tuned....

Weather it is wrong or not. We still do it the old fashioned way. We do not prepay gratuities, and we will remove the automatic charges to our room daily, but we do pay each individual in cash at the end and sometimes the middle of the stay(sometime in envelopes, sometime in straight cash). In most instances we are paying way more than the automatic gratuities(specially for above and beyond service). I used to work in the service industry and it always seem with automatic payments that they either #1 reported against the persons taxes(person receiving tips), or #2 the larger organization skimmed off the gratuities meant for the workers. I just trust cash in hand over pre-paying for Gratuities.

That seems like a cheap upgrade to have Star Class and the biggest rooms on the boat. But, what do I know. Star class is basically free access to everything, and preferred treatment. Unless you already have Star Class in your suite, I would always try for the upgrade....

The Junior suite isn't as big of an upgrade as it is to Grand Suite. But, 100% you won't want to go back after you experience it!

This coming Sunday on Allure out of Fort Lauderdale.

We officially just got the upgrade and charged this morning! We got upgraded to Star Class Grand Panoramic Suite, on Allure of the Seas. Just today we got contacted from the suite concierge to let us know our Genie would be reaching out shorty! So stoked as this is our 1st experience in Star Class, and will most likely create blog on here before we sail out, to follow our experience in Star Class (1st timers), and to show/tell about the covid lock down procedures have changed since our last cruise in Oct 2021. Sharing our bidding on this was we where offered every room in Star Class room 2-bedroom Aqua Theater, to the Royal Star Loft suite(we where booked in Sky Class Loft Suite). We bid the following per person; Aqua Theater 2-bedroom max bid at $1,260 (min bid was around $360) Star Loft Suite mid-range bid $1,555 (min bid $540) *Grand Panoramic Suite just below mid range $2,200 (min bid $1,230) Owners Panoramic Suite just below mid range $2225 (min bid $1,800) Royal Star Loft Suite min bid $2,530(this one could go as high as around $5,500 max bid) Surprised they took our "just below mid range bid' on the Grand Panoramic vs our "max bid amount" on the 2-bedroom(as both where available online), maybe it was the higher price point and they wanted to fill the Star Class Rooms... Happy either way, if cruising on Allure this coming Sunday say hi! We are in room #1758! And I answer to Red(my hair color, and name of my business)

It does have to do with the bid amount, and as well where you are already currently booked at (room Rate). If you got a balcony and bid up to a suite, you have a better chance than if you have an interior trying to bid up to a suite. If someone has a higher bid than you and is in a higher category already it will go to the higher category with the higher or equal bid amount. It has nothing to do with on when the bid is placed... Plus they fill the top rooms 1st, then work there way down to what is left, when upgrading and filling rooms. Also if you have a bid pending and all others have expired, it is a good sign. But, it is still not guaranteed until they charge your card...