Posts

55

Joined

Last visited
Thorntor's Achievements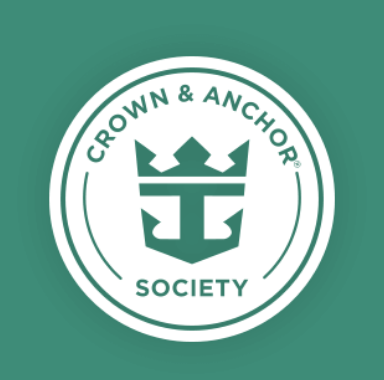 Emerald (4/7)
33
Reputation
I will probably get flamed but not withstanding the wonderful things about Naples, it is a high crime area and should probably only be toured with a guide. Tourist easily wander into the wrong places and end up mugged. That said, a visit to Pompeii and/or Capri from Naples are excellent excursions. If you go to Capri, be sure to visit the Blue Grotto.

A friend called us from Vancouver yesterday to ask for excursion suggestions before boarding today. Here are our suggestions from our two trips to Alaska. Discounts: https://www.facebook.com/NorthernLightsCoupons/ . Many discounts especially if doing a land tour. Denali Hotels: Book your own or use Alaska Tour and Travel - saves hundreds Denali Evening Activities: Coupon book. Train, bus, hotel reservations: Alaska Tour and Travel, https://www.alaskatravel.com/mcw . Excursions: Ketchikan: Bering Sea Crab Fisherman's Tour, https://alaskacrabtour.com . The best excursion EVER. On Aleutian Ballad crab boat from Deadliest Catch. Docks at cruise terminal. Juneau: Harv and Marc Whale Watching, https://www.harvandmarvs-juneau-whale-watching.com . Those are whales in the picture (little fuzzy) and outboard motor (had 2) in lower left of pic. Skagway: Chilkoot Chaters and Tours, https://chilkootcharters.com Happy planning.

As an aside, if you are interested in doing an excursion to see wildlife, mid June is better as the leaves are not yet on the trees and the wildlife is easier to see. Bears are coming out of hibernation also. In August, the foliage makes it much more difficult to see animals.

PLEASE WAIT. We did the first and second voyages of Princess Regal and Royal in Europe and it was horrible. Folks are learning their new jobs and the ships themselves had minor issues, one that comes to mind is ceiling tiles coming loose in the main dining room. I also made the mistake of buying a Ford Explorer the year Ford made drastic model changes - won't buy a new car model again either.

A couple of years ago I bought and used an expensive full face snorkel mask on our cruise until I almost drowned at Bonaire. I have sinus issues and apparently was breathing through my mouth and exhaling carbon dioxide into the face piece. Apparently the full face mask with nose cup is designed to release exhaled air through the float tube. After Bonaire, I switched back to a conventional mask and snorkel and have had no problems and have snorkeled in Bonaire, Grand Cayman, Labadee, etc.

I agree with both comments. Our TA has contacted Royal and was told they were going to expedite the processing but to date, we have seen no evidence of action on RCCL's part. Additionaly, our TA was contacting RCCL again today. Is 75+ days routine for FCC processing? Can anyone please share their experiences on what "expedited processing" might really mean. I am just trying to gauge how often I need to bug our TA who has been good over the years.

It has been 75+ days since we cancelled our Jan 23 cruise on Oasis and still no FCC certificate. As far as I know FCC's have to be used not later than one year of the cancellation date. If accurate that means that our choices for using the FCC's is shrinking each day. I would be OK if the one year limit were based on the FCC issue date but not if the limit is based on the cancellation date. But then again, we seem to be at the mercy of RCCL. Has anyone else experienced this type of delay and how was it resolved?

Only time we let RCCL pick our cabin, they had us under the Windjammer. Didn't want to be awakened at 5:00 am each day with loud noises. We ended up paying a $200+ change fee.

Off of Oasis in Feb 22 and believe that the price for extra pods (more than 4 per day) was $1.50 per the above mentioned card. We didn't order extras so don't know if the stewards can actually submit a charge?

I agree with others that requesting distilled water for your CPAP is the preferred solution. I have a res-med mini CPAP that I usually travel with but on our last cruise I took my BPAP machine and used tap water. After ten days of using tap water I had a fair amount of calcium build up in the watertank. However upon arriving at home, a little bit of Lime Away in the tank cleaned it right out with little or no smell. Bottom line is if you can't get distilled water, tap water can be used if you are willing clean your tank when you get home.

AGREE! Never forget the guy holding his dog on his left hip and tongs in his right hand at the buffet.

Based on my research prior to our cruise, I found numerous bad stories about off site parking as Matt cites. I have to say that I was apprehensive when I booked the reservation off site, but decided to give it a try. As mentioned earlier, our experience (this first time) was excellent and you keep your keys. One point of clarification. Per reviews on CruiseCritic, Global is a parking booking agent for several parking companies. the actual company we used at 250 SE 3rd Ave is Premier Cruise Parking and they use the 7th and 8th floors of a downtown parking garage. The receipt we received at the time of booking was on a Global Airport Parking letterhead, but contained the following information in the body of the receipt: Type/Service: Self Indoor: Shuttle: 7:30am-3:30pm* See More Info Premier Cruise Parking POM, 250 SE 3rd Ave., Miami, FL, 33131, Front Desk/Shuttle: (305) 220-2686 :

We recently parked at Global Airport Parking at 250 SE 3rd Ave and were very happy with the service, security, and facility. Price was $79.00 for 8 days and included the shuttle. Took 7 minutes to get to and from ship. We dropped our luggage at the ship and then went to park. If you park at Global, go to the right hand machine upon entering the parking garage as the Global QR code only works with the right side machine. Price at new RCCL terminal is $25 per day. Old port parking decks are $22.50 per day.

Based on the overwhelming response, the answer is YES. Just conceal them in the plastic bags that the on-board shops use when disposing of the straws.

Will plastic straws become the next item to be smuggled aboard ????????