 Posts

26

Joined

Last visited
Recent Profile Visitors
The recent visitors block is disabled and is not being shown to other users.
LCinPDX's Achievements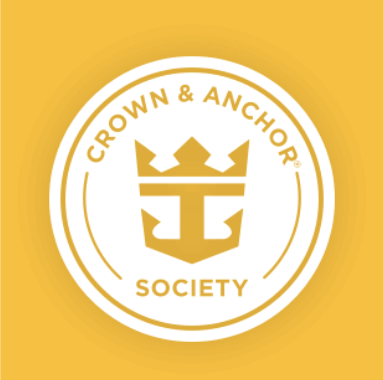 Gold (2/7)
12
Reputation
That makes sense. Thanks!

Wow! You sold me for sure. Was there any time afterward to go snorkeling? I would love to try and do both, because Cozumel has amazing marine life. Thanks for the photos!

I am looking at this excursion for August. Did you do it? ?

Hello! This excursion just popped up on my cruise planner for an Aug 15th cruise on Allure. Has anyone done this? It sounds amazing. Also, if you have done this excursion, did you have any time after to hang out at the beach, snorkel, etc? This is our first cruise and I don't have any experience booking multiple excursions back to back or the ability to just go off on our own. We are both vaccinated, btw.

We have one booked as well. I imagine they will adjust the time, but still waiting to hear.

We are on Allure Aug 15th and our cruise is no longer being sold. I am hoping that is because they are at capacity (whatever that means) and not because they anticipate cancelling it.

From a purely safety standpoint, wouldn't it make more sense to fully integrate unvaxed pax with vaxed pax? If you put a bunch of unvaxed people together to eat without a mask on, it seems like if there was a covid positive individual, it would spread much more readily within this crowd. Vaxed people could potentially buffer that from happening due to decreased viral loads/shedding, no? It seems like some of these procedures are more to provide gentle pressure to pax to get their vaccine so that they don't have to deal with the inconvenience and extra cost.

We booked a Chill Island beach bed on PDCC, as it is only 2 of us and it seemed more cost effective. I am not sure if we made the right decision or not (as we have never been there), but that may be another option if you want some place to land that is guaranteed and has shade.

Neither have we. It actually still shows a cabana we rented on Labadee on the Costa Mesa port. My whole cruise disappeared from the planner for a few minutes and I panicked a little bit, but it came back. I am just trying to go with the flow...

That is a very healthy way to look at it, considering that so much has been up in the air for so long.

I can see how that would be a bit disappointing. I am just glad that they kept Perfect Day. I am not sad about the other changes, because I haven't been there yet...

I guess I should be encouraged then, rather than thinking this is one step closer to a cancellation...

Yes, this was the same itinerary and changes that we received as well (Allure).

We have an Aug 15 cruise out of Port Canaveral and it was supposed to go to Nassau and Labadee (in addition to Falmouth and Perfect Day). The itinerary was just change today and now we are going to Costa Maya, Roatan, Cozumel and Perfect Day. Assuming it goes at all....

Did you get the itinerary change? Kinda crazy! What are your thoughts?