 Posts

58

Joined

Last visited
Recent Profile Visitors
The recent visitors block is disabled and is not being shown to other users.
LCinPDX's Achievements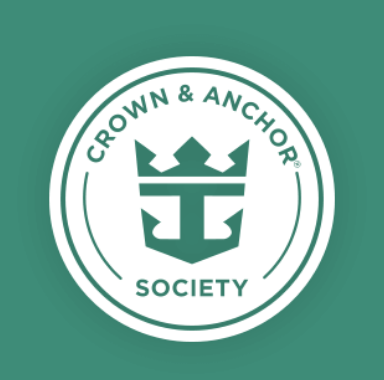 Emerald (4/7)
47
Reputation
https://www.amazon.com/Venugopalan-Portable-Bathroom-Electronic-Personal/dp/B095N1V4DM/ref=sr_1_1_sspa?crid=CLCYCAB0OVC9&keywords=portable+scale+for+weight&qid=1652819376&sprefix=portable+scale%2Caps%2C164&sr=8-1-spons&psc=1&spLa=ZW5jcnlwdGVkUXVhbGlmaWVyPUExMDhaOEZZM1BKVUtIJmVuY3J5cHRlZElkPUEwMDE3OTY3QkI1NE0yNjc2TzczJmVuY3J5cHRlZEFkSWQ9QTA4MzgyMzczUFpSS0VBOFNHOVhDJndpZGdldE5hbWU9c3BfYXRmJmFjdGlvbj1jbGlja1JlZGlyZWN0JmRvTm90TG9nQ2xpY2s9dHJ1ZQ== This scale would fit easily into luggage and be a bit more private than trekking down to the gym each day. Depending on what climate you are coming from and where you are cruising, so many things can cause water retention and weight fluctuations.

All good reasons to stay put...

I thought so too, but just received the email this morning...

Hi there! I received a Royal Up email today for a cruise in July. We currently have 2 adjoining balcony staterooms booked. If I were to bid on a 2-bedroom suite instead, would I be able to have my children join us in that suite and just cancel their the other balcony room, or could it be combined by Royal (to keep the current excursions and packages valid)? I hope this makes sense! I looked around for the answer to this and only saw that for multiple people, only the 1st and 2nd have to pay the upgrade fee.

This is exactly what I was going to post. They are lifesavers when you have multiple people sharing a suitcase or to separate things like shoes from everything else.

I haven't booked anything yet, but I have thought about either renting a taxi for a day or a private tour company so that we can "choose our own adventure". There are four of us and we would like a combination of sight-seeing, beaches, shopping and a nice lunch. Viator has a pretty large selection of things to do. We did one our their tours on Roatan and were happy with their service.

That sounds fun! It will be an adventure whatever they do. Yes, we are coming form Portland. We are spending a few days in Miami before the cruise leaves, so we are definitely making the most of it!

We are on this cruise as well! I wonder if they will have special activities for the 4th. I believe it's an at sea day.

WAAAYTOOO reacted to a post in a topic: SOLD OUT?!?! Is that true? Ccoo Cay WON'T be a Perfect Day without Thrill Waterpark tickets

Neesa reacted to a post in a topic: SOLD OUT?!?! Is that true? Ccoo Cay WON'T be a Perfect Day without Thrill Waterpark tickets

I was thinking the same thing. It's not hard to get a rapid at home test, but it can be really difficult to get an appointment for one somewhere.

I did exactly the same thing. I had a South Beach bed and 2 water park tickets reserved and I cancelled them all and bought four passes to the Beach Club. A splurge for out last day there I guess. The kids can ride the slides on the ship....

We will on Symphony at Coco Cay at the same as Mariner in July--and capacity will potentially be 100% by then. And Mariner gets there 3 hours before us. I have 2 water park passes for my teen kids and this post is making me re-think whether that's a good idea or not....

WasAnAthlete reacted to a post in a topic: Fact or Fiction? If <95% vaccinated unvaccinated will get compensated to cancel

fireclan reacted to a post in a topic: Fact or Fiction? If <95% vaccinated unvaccinated will get compensated to cancel

It kind of seems like the CDC's recommendations for a high number (95%) of vaccinated guests made perfect sense through Delta, because for the most part, the vaccination actually prevented spread. I am vaxxed, boosted and also have recently recovered from Omicron. I understand that the vaccine does help prevent serious disease from those who get Covid and this alone would make any business want to CYA. It would just be nice if the recommendations were actually based on science and the goal was transparent. With Omicron and now BA2, having zero cases isn't really feasible if cruises are still going to happen. Europe is seeing another spike and we may as well. Like someone else said, they definitely want to take advantage of the current low numbers and pack the ships full. I would really like to be able to get off this roller coaster, because it seems like reality keeps getting reinvented based on what "they" want to be true. And...with my mini rant done, I have to admit that my comfort level is increased with the more vaxxed people on board, even if it's a comfort level based on false pretense. Ugh. I'm curious about how the cruises went for previous posters.

Maybe if they added in free drinks and suite upgrades to the package it would attract the Vegas crowd.

Our first cruise was last August when the ship was full of staff, but not cruisers. We did the pre-paid gratuity and tried to be very generous to staff at bars and tipped our room steward and MDR staff a chunk at the end. The service was incredible and we wanted them to know it!