 Posts

22

Joined

Last visited
Recent Profile Visitors
The recent visitors block is disabled and is not being shown to other users.
burbuja0512's Achievements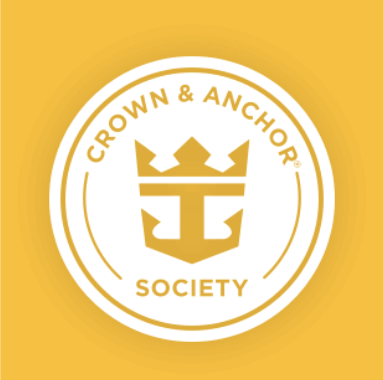 Gold (2/7)
11
Reputation
My family of four has our first ever cruise on the Allure on Aug 6 to Aruba, Curacao, and Labadee. I booked based on port itinerary and family schedule, but now I've started worrying about the heat. We're from a very dry climate (Denver) and humidity + heat might be too much for us. I'd love to hear your experiences with this, especially if you're not used to humidity. I'm just worried we'll want to spend all our time in the cabin if we're too hot.

We will be snorkeling on two separate excursions during our Aug 6 Allure sailing. (Curacao and Labadee) All four of us will be snorkeling, so my question is regarding how to handle valuables. I know we'll need to bring credit cards, some cash, and passports, but am worried about these while we're in the water. Is there a safe place to leave my purse while snorkeling? I have a waterproof bag, but I'm not really sure I trust it enough to swim with it. How do you guys handle your valuables when you're swimming/snorkeling/etc? Thanks in advance.

Thanks so much for this confirmation! We've never snorkled before so I would be terrified to buy equipment without knowing if it's for us.

I'm so confused. I booked two different snorkeling excursions for my family of four on our Aug 6 sailing. I just assumed that the equipment was included. Am I going to have to buy equipment on top of the expense of the excursion? Edit: I just checked the excursions and it says top quality equipment provided. So I don't need to buy any? Is there something I'm missing.

Please let me know how it goes. We don't sail until August 6, so there's time to find out what happens. Thanks

Thanks for the info. I assumed it was included with Voom. Sounds like we'll go with What'sApp and I hope there won't be an issue with my 12 year old using Voom. I guess the age limit is just for the chat?

Since the chat app age limit is 13, does this also mean that our 12 year old will not be able to access the ship's internet, or is the age limit only for the chat? I've been digging around on RC's site and don't see any limits to the internet. I was able to purchase the surf + stream package for all of us, but now I'm worried she won't be able to use the internet. Do I need to cancel it? Or, should I just plan on using What'sApp or another messenger service for our family of four to message while on the ship so that our 12 year old is included? Thanks

YES that helps and saves me lots of money. Had I not known, I would have ordered us all 2-packs. Now I can plan better. I still may order an extra "just in case," but won't order an extra for each person, Thanks

One thing doesn't make sense to me about the at home testing. We are four people testing. Wouldn't we have to get four two-test boxes? I wouldn't think we could share a box. Don't they need to see each person open it? If we counted on sharing a box, it would seem that we would fail the test since some of wouldn't have a fresh box to open. Does that make sense?

Ok I'm definitely considering giving to a porter now. I'll really think about it because I do want to get on the ship and start exploring right away. Especially since it's our first cruise and will be a new experience for the whole family.

My fear is lost luggage. It's kind of the reason I never like to check bags with the airlines. So I don't really relish the idea of lugging them around the ship, but it sounds so overwhelming that the porters have to get luggage correct for thousands of people in such a short amount of time.... I will really think about this point though.

Thanks for the great info. It's very helpful. I'm from Colorado, but have heard of Publix and it sounds like we have a lot of options. Since we're flying in a day early, we'll have plenty of time to stroll around and find the stores that you guys are mentioning.

Hi! First Cruise on Allure Aug 6. My questions are the following: 1) Is the MDR open for lunch on Embarkation day? It sounds like the Windjammer can get quite packed. 2) If we plan to bring only carry-ons (meaning backpack+rollaboard) on the plane, would it be easier to just carry those on board the ship ourselves or will they make us check our rollaboards with the RC porters? 3) Since we're not checking bags with our airline, we will need to buy liquids like sunscreen at the stores near the port. We're staying at the Hyatt near the port and from what I can tell on Google, it looks like there are shops. If anyone has feedback about what type of stores you can find near the port, I'd be really interested in hearing it. Please feel free to answer any or all of the questions. Thank you so much in advance.

We'll be on this cruise - first time ever cruising! Hope it will be great!

What about check-in and the muster drill? Can I just do those from my phone for our whole party of 4? Thanks for all of your replies.