 Posts

56

Joined

Last visited
Recent Profile Visitors
The recent visitors block is disabled and is not being shown to other users.
dcr50usa's Achievements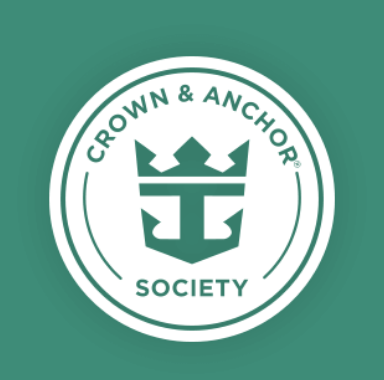 Emerald (4/7)
34
Reputation
Does anybody know where the designated smoking areas are on the ship? looking for deck, side and forward or aft locations, thanks

if its a group of folks together, just everybody puts a cruise in the hat then draw and go the point being is the fellowship doing something together that everybody loves doing.

we changed for the same reason too

If all you want it the RCL app chat it is $2 a day per logged in device, this is not full wifi inet access

dcr50usa reacted to a post in a topic: What are some things onboard the ship that just make you cringe?

dcr50usa reacted to a post in a topic: What are some things onboard the ship that just make you cringe?

we learned years ago to bring some nuts, pretzels and chips(pringles) as on our first cruise, these kind of snacks cost extra at the store. we bring them as when we sit on the pool deck and play cards we have a few munchies and get our salt & sweet. We don't fly so the weight is not an issue.

some can be, its been awhile since I've had some

Everclear is 100% grain alcohol, ie 200 proof vodka on steroids'

Ouch we are scheduled for a B2B in Sep this year and taking our son's family with us on the 2nd week. Last time we were on the Liberty was in 2015, we were hoping to have an enjoyable cruise. if you get a chance please let me know when you get done with the doc, Thanks Have a good evening

no worries, just take everything with you as we uploaded but still had to show proof during the boarding process.

Ours was handwritten for all 3 shots, wife phizer at major hospital, husband Moderna county health dept. We had no issues getting on board for our first cruise and the next 3 consecutive cruises when we had to get off and on to repeat the process.

AspiringCruisePlanner reacted to a post in a topic: Denied Boarding But Bag was taken onboard and lost

agree to disagree, like I said hope for the best but expect the worst

I did here they are, but the legal beagles will probably hammer on the incomplete "CDC vaccination Record Card" and probably argue that the lot number is part of the required manufacture info as required on the card. Not for us to decide, I hope the best for them, but after our dealings with RCL Hq I think if they get 100% refund on monies paid to RCL and their bags back would be a draw. "Acceptable Proof of Vaccination In order to present proof of vaccination for our cruises, the guest must show eligible documentation on boarding day at the terminal in the form of the vaccination record issued by either (1) the country's health authority that administered the vaccination (e.g., U.S. CDC's Vaccination Record Card) (2) electronic vaccination records where country policy requires the use of electronic documentation via app or health agency site (e.g. UK NHS App, NHS Certificate, Israel Green Pass, EU Digital COVID Certificate), or (3) a letter from the guest's medical provider that administered the vaccination, which meets the following criteria: The Proof of Vaccination must include the name of the vaccinated person matching the registered cruise guest with date of birth (DoB), the dates of the completed vaccination cycle, the administering physical or medical services provider, and the manufacturer of the vaccine issued. The full vaccination cycle must be completed at least 14 days before your sail date (e.g., received the second dose in a two-dose series such as Pfizer or Moderna or a single dose of J&J). The vaccine is recognized and approved by the U.S. Food and Drug Administration (U.S. FDA) and/or the World Health Organization (WHO)." NOTE: Royal Caribbean will accept a laminated original vaccine card from your country's health authority as acceptable proof of vaccination, providing it meets all the aforementioned criteria.

I can understand the issues as we had a bad one in 2015 that , in our minds was not resolved properly and the TA CEO couldn't do anything when we were checking in. Unfortunately with the lot number not on the CDC Vax card, you have an invalid card as it has not been properly filled out out the time of getting the vaccine which I am sure will be the point made by RCL and point out that it was your responsibility to ensure you had a properly filled out CDC vax when vaccinated. Sorry to hear that you did not have insurance, I know its an extra cost, but I was advised by a senior cruiser many years ago that its best to have for the monies you have outlaid for the vacation along with possible medical issues (accidents). Same logic has applied for years with car/home/life insurance. Hope you get a refund and your baggage back

just got off the ship and had no problem using the vouchers all day long, they may tighten that up at a later day, just have to wait and see.

they are charging $1.99 per device and sign up when you get on board thru the app, Just got off the ship after almost 3 weeks and we tried it for the first cruise but we didn't use it enough as it was the 2 of us.