 Posts

30

Joined

Last visited
Recent Profile Visitors
The recent visitors block is disabled and is not being shown to other users.
TinyDancer's Achievements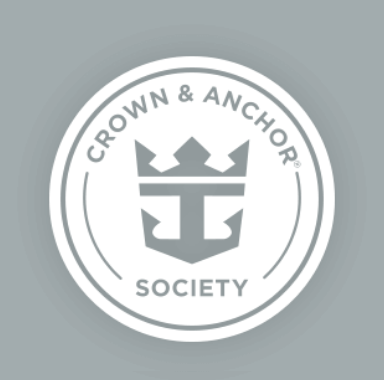 Platinum (3/7)
22
Reputation
I agree, hard to find a room for four. I just checked the hotel where I stayed a few years ago — Hotel Residenza in Farnese —and the largest room is a triple. I would echo others' advice to get 2 double rooms or an apartment. I noticed booking.com had a couple apartments in the area near that hotel. I would recommend the hotel itself if you like old world charm and are willing to accept a less comfortable bed for it. For me, it is nicer to stay near the Piazza Navona/Pantheon area, rather than near the Colosseum or Roma Termini. I really loved the location of the hotel mentioned above because it felt very safe, was very quiet at night, yet was super close to the Piazza Navona and other nice places to explore. We also were able to walk to the Vatican and to the Trevi fountain from there, but they would probably be a little too far if it was really hot.

The bars have a list of a few "zero proof" cocktails on their menu, see below. Our favorite was the blueberry nojito. Then you can also get virgin piña coladas, daiquiris, lava flows, or whatever else you think would work well without alcohol.

I was able to get it for $18.99 in the cruise planner in March. I got it for my 12-yr old son and we just returned from our cruise last week. I think we would have done a little bit better if we had bought the drinks individually. But having the package was more convenient — bartenders didn't make us sign the bill every time. I definitely would not get it if I had to pay $34.

Yes, I never did get the flu, so we were both healthy for the trip and everything worked out well! We had mostly good weather, though it was super windy during Weds through Fri. But a great time overall!!

Finally had a chance to read your updates, @PPPJJ-GCVAB! Thanks for your news on South Beach! We'll be there on a Friday night, too, but we'll have to stick to stuff that's age 12 appropriate. We have a super early flight on Saturday, so I'm planning to spend a little afternoon time and have a very early dinner at a Cuban restaurant in South Beach, and then head back to our hotel in the mid-beach area. Excited to see it all!

Thank you so much!! My son came down with the flu last weekend, so that has been a hiccup for us. He seems all better now, but I'm worried that I might come down with it, too. Still on the fence about whether I should cancel today, but I think if I'm still feeling well up until our flight on Sunday, then it's a go! Fingers crossed!!

Thank you all!! Based on what you've told me, I think we should be ok. He hasn't had a fever since earlier in the week. But good idea on the Tylenol! We'll do that, too, just in case.

Well… I guess after seeing your answers I'm realizing that I might have asked the wrong question. My bigger concern is probably what they might ask us in person at the cruise terminal. I wouldn't ever want to tell my kid to be anything less than truthful (or have him catch me being untruthful). So if they don't really ask about symptoms, or if they only ask about symptoms for the last 48 hours, then we should be ok. But if they're going to ask about symptoms for the last week or two, then we're in in trouble and maybe I should cancel.

My son recovered from the flu in the last couple days (tested positive for flu, and had many negative COVID tests), and we have a cruise that sails on Monday. I'm wondering what questions are on the health questionnaire that we'll have to complete on Sunday? Not sure if those questions might trip us up since he did have flu symptoms not too long ago. Thanks for all the information that you all provide here! It has been invaluable in my planning.

I'm so glad it all worked out for you!!! You deserved a good vacation after everything you went through! Is your husband still saying "never again"?

I'll keep my fingers crossed for you, too! I'm doing a mother-son trip the same week, but the thrill park is not sold out yet on the 19th. I was checking the cruise planner pretty frequently for a while, and I noticed that the beach club would vary from being sold out sometimes to having a few passes available, as people canceled, I assume. So I think there's hope if you check back often.

I'm so sorry(!!!) for all your troubles, but glad to hear you had a little good news in the end! I hope your flights go smoothly and that you are all enjoying your first night on the ship this time tomorrow!!

That would be great — I'd love to hear about it! I'm staying in Miami for a little bit, too. One night pre-cruise in Coral Gables and one night post-cruise at the beach. Can't wait!!

I was just about to wish you good luck with your COVID tests, PPPJJ-GCVAB, and then saw your post! I remember you because you were originally on the April 18 sailing that I'll be on. Have a wonderful trip!!!

I totally agree with the advice above from JasonOasis!! I've never done a Mediterranean cruise, but I did two independent 2-week trips in Italy, once in my 20's and once in my 40's. The first time was low-budget and I visited outside but did not go in the Coliseum. I regretted it and made sure I finally went inside 20 years later. I planned the heck out of my second trip, which included my son and my mother, and it was so worth it. For half the price of a group land tour, we did private tours of the Coliseum, Roman Forum, Vatican, Pompeii and Capri, a cooking lesson in Lucca, a wonderful private driver in the Sorrento/Amalfi area, a gondola rowing lesson in Venice, a private fresco painting class in Florence, and first class high-speed train rides in between cities. Oh and one of my very favorite things was a food tour in the Trastevere section of Rome. There's a lot you can do for so much less money if you do a little searching! Let me know if any of these things particularly appeal and you want more info.