 Posts

52

Joined

Last visited
Recent Profile Visitors
The recent visitors block is disabled and is not being shown to other users.
SunnyDays's Achievements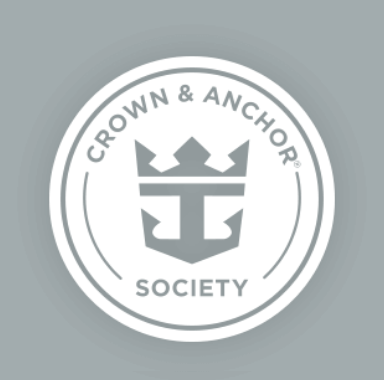 Platinum (3/7)
14
Reputation
We gambled and booked a Guaranteed room (guaranteed ocean view balcony)... gambled and LOST! With a GTY room you don't get to choose your room and sure enough we got an OBSTRUCTED VIEW ocean view room on the 6th floor. Ya it was obstructed by the giant yellow life boats hanging on the side of the ship! You could still see the ocean but obviously not a clear beautiful view. We bid on a non-obstructed ocean view balcony and got it - whoohoo! At first we were moved just a few doors down, still on the 6th floor but just past the life boat. This was still not great for us. I called and they were able to move us to Floor 13, with a clear ocean view. I don't know if 13 is a great floor, but I think it's better than we had. We bid $50pp, the minimum bid was $20 or $25, I can't recall. I can't recall if GTY was more than $100 cheaper than if we had just booked the Ocean View Balcony in the first place (it probably was) but for me Royal Up helped in the end. Incidentally, how is Floor 13 on Odyssey?

@OCSC Mike Got it, thank you. I hope we can all have a way to get into both rooms, not just the one we booked into. No biggie if not possible, we will just have to coordinate a bit. The 2 rooms are on the same floor but not next to each other.

Does the Set Sail pass (the barcode I guess) open the room door? and if so, does the Set Sail pass continue to work after the Sea Pass is created? I ask because we have 2 rooms for our family of 4.. wonder if I can get into the other room with their Set Sail pass which is on my phone since our reservations are linked. If not I wonder if they will give as all room keys / Sea Pass for both rooms.

@OCSC Mikeoh I see! Thanks for the clarification.

@OCSC Mike thank you. Is it the Set Sail pass that folks carry around on lanyard? Is this also the room key?

Am I supposed to print the Set Sail pass or will they give it to me at Check-in at the port?

And, can I debark (disembark?) in Greece & Turkey with certificate of recovery? I'm fully vaxxed.

Has anyone successfully used a certificate of recovery and proof of past positive Covid test to board in Rome? We will be going this route next week (6/26 on Odyssey) but I'm nervous it won't be accepted. Perhaps irrational fear? LOL! My doctor's letter has all the info Royal requires. Just would like to know it was fine for others or if you had issues .. thanks

@Riley it changed recently to 2 days prior..

@Mattthat is good to know. I am thinking of doing the rapid antigen at CVS on Day 2 prior to sailing out of Rome. Thanks.

Wait a min, can someone explain "the day of your cruise does not count"? Our ship departure is Sun June 26th so I am thinking the soonest I can do is Friday June 24. Is that right or can I do as early as Thu June 23?

@SPS @twangsterperfect, thank you!

Are the outlets on Odyssey of the Seas US type or European type?

SunnyDays reacted to a post in a topic: Odyssey of the Seas (June 26-July 4, 2022) 8 night Greek Isles

Will they print luggage tags for you at cruise check-on if you don't have enough or lost one etc?