 Posts

89

Joined

Last visited
Recent Profile Visitors
The recent visitors block is disabled and is not being shown to other users.
ChanaC's Achievements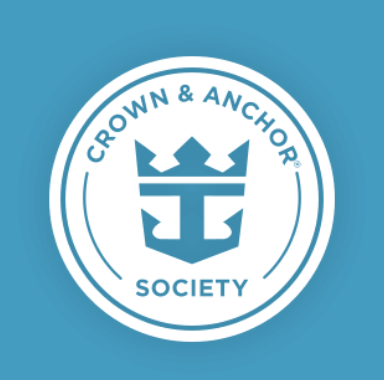 Diamond (5/7)
89
Reputation
Also just for fun, I thought I would also post some pictures from my excursion!

Sorry for the delay, I don't go on this site a lot! To be honest I really don't remember. We booked the cruise fairly last minute - in February for a May cruise. I ended up booking the excursion in April. I don't remember if it was always there or not. But if it makes a difference, we're going to Alaska again this year leaving April 30th but trying something new and sailing on Princess. Our ship visits Hubbard Glacier and there normally seems to be a glacier excursion for this day, but it never got listed. Someone found out that because we're going so early in the season the excursion company isn't up and running yet. It's disappointing, but it makes sense. They may predict there is too much ice, or they get college students as seasonal employees but the students aren't available yet. Are you also going early in the season?

ChanaC reacted to a post in a topic: Maybe an end in sight?? Cruise lines call for CDC to change covid testing policy

ChanaC reacted to a post in a topic: Maybe an end in sight?? Cruise lines call for CDC to change covid testing policy

Yes and no. We planned on doing a whale watch and a trip to Mendenhall but with the schedule switched to just the whale watch, so I didn't see Mendenhall (at least up close, we could see it from the bus on the way to the whale watch boat) so I really can't compare it. From what I've seen, I think the Dawes glacier and it's fjord is prettier and it was cool getting up close to it, and being basically at sea level with the floating ice. We also got to see seals on the ice by Dawes and they were small and camouflaged so I'm not sure we would have been able to see them from the ship, and I don't think they are in the Mendenhall lake (I think it's a freshwater body of water enclosed by land, vs the salt/brackish water connected to the rest of the ocean/inside passage). Along the way the boat's crew kept an eye out for animals, and at one point spotted a bear but it ran away when the boat got close. I think you might see bears and mountain goats, and certainly bald eagles from Mendenhall. They brought us to an area they knew sea lions hung out, which was really cool, and they kept an eye out for whales but unfortunately none of them popped up. From the ship you probably wouldn't have passed by the sea lions (they were hanging out in what the crew called an island but was more like a large floating rock), and you might see whales but the ship wouldn't stop or point them out. So the pros of doing Dawes is a closer, but different view and a potential to see a lot more wildlife. But like you said, canoeing by Mendenhall glacier also means an up close view, and I'm sure your guide will point animals out, but you aren't going to get whales, seals, or sea lions, and I don't think there is that much floating ice. But if you don't do Dawes, you will save a lot of money, you wouldn't be cooped up on a small boat for 5.5 hours, and you wouldn't be as rushed as we were once we got to Juneau. I guess in the end it's hard to compare the experiences, and it's all up to what you want to do. And despite them both being glaciers, they are different.

I wouldn't trust what it says about it ending at noon, on our excursion we docked with the ship at 1. In some ways, I'm glad we moved our whale watch to 3:30. We were able to quickly go up to the room and drop off some of our heavier jackets (the weather was warmer than expected) then get lunch at the Hanger on the Wharf. We wouldn't have had time for a sit down lunch if we kept the 2:30 excursion. It doesn't sound important, but after being up early and on the tour boat for 5.5 hours I think everyone was hungry and a little tired. However, our whale watch felt really rushed. We used Juneau Whale Watch (who where FANTASTIC about rebooking, fyi) but since everyone was worried about getting back for our all aboard time, and since the boats before us were a little delayed getting back from the previous trip, we were cut a little short. I just wish the ship was in Juneau for longer, there seems like so much to do and you only get half a day.

Please don't try to cheat height limits. They don't put limits on these things just for fun or to mess with children, it's part of their safety protocol. It's been determined that anyone under these heights is at risk for injury. Trying to do something to get under height or weight limits on any ride or attraction puts the rider at serious risk. Look what happened to that boy in Orlando who was over the weight limit for that drop ride (although that didn't seem to be his fault, the ride operators didn't seem to post or train their employees on the limits). This sounds dramatic but I promise it's not worth risking.

Just went on the Quantum and tried Wonderland for the first time. The appetizers/small bites/starters were amazing. I particularly loved the tomato water, the egg, and the tuna in the lime, and my mom loved the liquid lobster. It is weird how you don't get all the options on the menu. Our waitress said she would pick everything for us, but she didn't ask what kind of stuff we liked, just if we had allergies. Is it just that the kitchen only makes some of the items and that's what they serve? Or do you get more when you are with a larger party (there were only two of us)? Maybe some options like the baby vegetables are left for people who have allergies or are vegetarians? In researching for it I don't think I've even ever seen a picture of the wonton soup, does it even really exist? The main dishes were also excellent. We got the branzino and halibut and split both and they were some of the best fish dishes I've ever had. I would cover the mushroom sauce from the halibut on every dish I ever ate if I could. As a note, since we ordered two fish entrees I would have thought that would be a signal to the waitress to bring out more fish starters (like the sashimi) but I guess that's not how it works. The desserts definitely looked better than they tasted. I mentioned before that I was traveling with someone who doesn't like peanuts but we both enjoyed The World, she just didn't dig too much into it. It was very rich. The other two... well they are pretty. Admittedly we're both not fans of raspberry either, which is the center filling of the apple dessert. We tried a bit but it wasn't for us. I wish it had an apple flavor! The mushroom one was fine, but there is only so much mousse you can eat. The meringue on ours was rock hard and I couldn't even cut into the bottom bits of the mushroom. We didn't leave super full, but since we had a 5:00 reservation we stopped later at Serrentos/Cafe Promenade around 9:00 for a late night snack. I think you are paying more for the presentation than the quantity of food, if that makes sense. Two minor complaints was the service and the lack of a bar. As mentioned above we could only grab a 5:00 reservation so we, along with a few other tables, must have been the first ones to sit down that night. Our waitress was great, but you can tell the rest of the staff was still getting ready setting up the restaurant, and it took a while for the food to come out, especially the main entrees. Our waitress also seems distracted and I think she might have had a couple of other tables since I saw her running around a bunch. It's a nice experience and I didn't want to be rushed through the whole experience, but we did spend a lot of time just waiting around. Also, the Quantum has a pretty small restaurant compared to other ships, and it didn't have a bar. It would have been nice to see also the unique cocktails but I imagine they just make them in the back. I heard some exciting things about their drinks, but when I asked for a drink menu all I got the generic Royal Caribbean drink menu. I did see someone at another table get the cotton candy one (and they brought out just a plate of cotton candy for a young kid at a table near us which was cute) so I'm not really sure what the deal was. I was interested in getting a drink but missed out. We got a credit from Costco (our travel agent) for a specialty dining experience and I think it was a credit well spent. I don't think it's something we would have paid out of pocket for ourselves so it was nice to try something new for "free." That being said, I think I would go back to Chops, our regular specialty dining go-to, or try something else next time. To us it was kind of a one in done. Glad we did it, but once was enough.

Kind of a random post, but I thought I might as well ask. Does anyone have a recipe for the Greek vegetarian moussaka served in the main dining room? I just tried it on my cruise and it was excellent. I know sometimes you can get the recipe from the chef but I didn't think about asking. I tried Googling it and I don't see the Royal specific recipe online. If anyone has the recipe, or a good copycat recipe, I would be very grateful!

Just got off the Quantum using this. Interestingly they didn't leave us any info about it in the room. We didn't sign up in advance so we went to guest services around day 4 and they gave us the forms we needed. You have to give 24 hours notice I think so I'm glad we checked in with them. Tags arrived later in the day on the last night, and they said to not include or follow our departing time tags. They never called or mentioned the valet times on departure day, and when I asked the crew member in our debarkation lounge he didn't really know about it either. We ended up just walking off around 8:00am without much guidance. 8:00 was our time, but we probably could have walked off even earlier since no one was checking. Like others said, they will charge the bag fee to your room. I was a little worried and confused because I flew with Alaska, and you can't prepay for bags, you can only pay when you are checking in for the flight the day before. When I did check in, the bag fee was zeroed out and the fee ($30) was on our stateroom account. I was half worried that my bag wouldn't make it, because the process almost seems too good to be true, but there it was at my airport's baggage claim! Interestingly it was like the 15th bag off, so not sure if that was a coincidence or not.

Okay everyone, just got back from the Quantum and I thought I would fill everyone in on what the excursion was like since I had a lot of questions about it, and it looks like others do too. We met up in the Music Hall and got on the smaller tour boat at 7:00am. Much to my surprise, when we stepped out onto the small boat we were already at the glacier and the ship's aft (rear) was facing the glacier. We ate breakfast in the Windjammer and didn't notice the glacier then, so maybe in the time we were sitting downstairs we got close and then turned around? I'm not really sure. There is a small gangway to get from the ship to the tour boat, and it's pretty narrow and steep, but it's pretty easy to get on and only took a few steps. There were some crew members there who were helping though. For people with mobility issues it might be an issue, and there were only stairs to get to the top two decks with outdoor viewing platforms. The views from the boat were incredible! Being so close to the water you could see how crystal clear it was, and you could really see the chunks of ice up close. We even saw some seals and a bald eagle on the ice. It was also just so serene and quiet. The boat zig zagged through the ice, both avoiding it and getting us some cool views. There was also a naturalist on board who spoke on a mic about some things we were seeing and some science facts, and she was around to answer any questions. She is a student at the University of Alaska Southeast studying marine biology! At some point we saw that the Quantum was no longer near us. Because we where moving, and because the size and scale of the area is just so big, it was hard to tell if we were just getting closer and it was out of view around the corner, or if it was sailing away in the other direction. Spoiler alert, that was the last we saw of it until Juneau. We got much, much closer to the glacier than the Quantum, but we still couldn't get too close because of the ice. I was hoping to see a calving which unfortunately didn't happen. Still, we definitely got a much better view than the people who stayed on the Quantum, and we didn't have to fight for space on the deck to view it. After the Endicott Arm we made our way to Juneau on the boat. They did make some scenic detours, including a cool cascade (fun fact: they told us a waterfall has to come from a water source like a lake or river, any "waterfall" that's from melting ice is a cascade), an island with a bunch of sea lions hanging out, and a bear on a shoreline (who unfortunately ran away as we approached before anyone really got a view). They did say they were keeping an eye out for whales but none made an appearance. All in all we were on the boat closer to six hours and we approached the Quantum in Juneau right as it was docking at 1:00. On the ship before the excursion a member of the shore excursion team told us that last week the tour boat didn't make it back until 2:30, so I'm not sure if something out of the ordinary happened or if he was just mistaken. It was annoying because a lot of people, including us, didn't really know how long we were going to be on this excursion for, or if we would run late to any other excursions we booked in Juneau. In fact, we had a 2:30 whale watch booked and ended up moving it to 3:30 to be safe. It's also worth mentioning that the staff on the boat were great, and they had some nice heated indoor areas. There was also a snack bar/gift shop. They gave out complementary tea, coffee, hot chocolate, and donut holes, and you could buy some other generic snack bar stuff like soda, beer, chips, and candy, along with some unique things like local salmon and caribou jerky. They also sold a few souvenir stuff like local chocolate bars, smoked and canned salmon, hot sauces, jams, seasonings, and some stuffed animals. Prices weren't bad, which was good because I think everyone ended up buying something as we were on the boat for a while. The last hour and a half or so we were basically just speeding along to Juneau, and I saw quiet a few people snoozing or closing their eyes. It was a long excursion especially considering how early it started. Major props though to the crew, who said they set sail from Juneau at 2:30 to meet us at 7:00, only to not get back until 1:00. They also caught a chunk of ice and had it set up at the snack bar so everyone could touch it and get a picture. They had a tip jar and we were more than happy to give them a few bucks for all they did. Hope this helps people out there, and let me know if you have any questions!

Just got back from the Quantum and tried the Solarium Bistro for breakfast, lunch, and dinner on various days. All in all we were a little disappointed. The breakfast and lunch were basically the same stuff as the Windjammer, just a smaller selection. Personally I didn't think anything really stood out. Kind of basic buffet food that generally looks better than it tastes. I will say it's nice that there is outdoor (covered outdoor I should say) seating so you can take your plate and get a really nice view out the windows. It was also way less crowded than the Windjammer so that was a huge advantage. We were on deck 13, right under the Solarium on deck 14, so it was great for us to grab a quick cup of coffee or tea and a pastry in the morning. Dinner was unfortunately also kind of disappointing. I went with my mom who sailed on the Oasis and she said the Oasis definitely has a better version of the Solarium. Instead of getting served he main course, everything was a buffet, although everything was preportioned on small plates, even the main dishes. Nothing really stood out to us, which is sad because I love Mediterranean food. In the end we only did dinner there once. I would say it's at least checking out, as different ships might have different results. And as a note, I heard that they were asking for reservations for dinner even though there wasn't a section on the app where you could reserve it. The night we had dinner there we actually made a 7:00 reservation but were hungry around 6:00 so asked if we could walk in early. There were a couple of open tables and they just sat us so something tells me that reservations weren't really necessary.

It's on the daily planner. My cruise starts Monday and I think it only started popping up today. I can start seeing other activities but it wouldn't let me add anything to the calendar until the cruise starts.

I sail on Quantum next week and stuff has started popping up on the calendar. Looks like the "drink of the day" on our glacier/Juneau day is a Vanilla Spiked Hot Chocolate. The description says it's hot chocolate with Absolut Vanilla and whipped cream. So yes, looks like there is at least one Alaska/cold weather specific drink! Although off this - what makes the "drink of the day" special? Is it on sale? The other drinks seem like stuff that can be regularly made at any bar, any time (like a rum runner), it's not like they need to stock up with any special ingredients on those days.

Does anyone know if The World dessert could be made without peanuts? I think it's a peanut butter cake it sits on, so would it be able to be replaced by something else? I also hate to make a big deal about it because it's not an allergy, it's just that someone I'm traveling with really hates peanuts and peanut butter but still wants to try it. Or is it possible to kind of eat around the peanut part (like maybe just the ice cream and chocolate)? If not I guess they will have to settle with the other desserts.

How is the food service? I was following someone on a different forum (I think they are on the Ovation) and they had mixed things to say about the food - sometimes it came perfectly on time and was great, sometimes it took two hours for the food to arrive and it is cold. Also, did they mention you get any kind of refund or future cruise credit? Hope your son is feeling better, and you don't catch it either!

Sailing on Quantum soon and according to the app it looks like it's open for breakfast and dinner every day, and lunch most days. I don't see an option to make a reservation for it though, they might just be doing first come first serve.