Posts

10,561

Joined

Last visited

Days Won

181
WAAAYTOOO's Achievements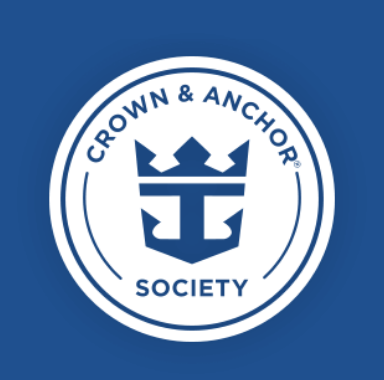 Pinnacle (7/7)
13.8k
Reputation
Single Status Update
HI. I am new to this forum. I have been on 3 cruises in my lifetime and have one booked in December on the Allure. I have to know, how do you go on cruises 2x a month? Is this a job or are you retired? Just curious. I have never seen someone go on so many cruises! ps. have you been on the Allure? What do you think of it?

Good morning, Jennifer !!!  So glad to you have you join the Blog.  It's a great group of folks and everyone is generally friendly and agreeable.  It's a nice change from some of the other larger cruise forums.  

Currently, we live in Florida and have reasonably close proximity to all of the major cruise ports.  That certainly helps in being able to cruise often.  I am semi-retired;  retired from my 20+ year job in August 2020 but am now back working part time for the same company doing the same thing !!  Dan is still working full time...right now.  Our plan certainly was to fully retire and cruise as much as we wanted but COVID changed a lot of those plans.  Since we cannot now cruise, Dan decided that it was prudent to just keep working until cruising resumes.  Those changes may come about soon...or not...depending upon what happens.

Even when we lived in northern Virginia (we relocated to FL in Nov 2020) we were able to cruise fairly frequently.  We both got a lot of annual leave and we maximized our time off by booking cruises inclusive of Federal Holidays.  It was a great gig while it lasted ! 

The reason that it looks like I have so many cruises booked (which....I guess I do...) is b/c there are so many COVID-related Lift & Shifts from previously cancelled cruises.  I have never EVER had this many cruises booked in advance before.  I usually would have 8-10 but never 30 !!  We have also benefitted from Royal's casino program.  We love to gamble (particularly on ship) and our seniority in their rewards program has granted us a large number of complimentary cruises as well as attractive upgrades over the years.  Unfortunately, almost all of those "freebies" for this year have been cancelled. Boooooo.....

We have been on Allure and have a few cruises scheduled on Allure (10-3-21, 10-10-21, 11-12-21).  It is a FANTASTIC ship.  If you have been on any of the Oasis class ships, you will be familiar with the ENORMOUS variety of things to keep you busy.  I love, love, love the O class ships.  They are the BEST thing that ever happened to cruising, IMO.  I wouldn't hesitate to recommend Allure to anyone.

Raye

Thank you so much for your response! Sooooo looking forward to going. I have been on 3 cruises but it has been more than 15 years since my last one. My daughter and my niece surprised my twin sister and I with a cruise for our 50th. They are also coming with us. No men, just us 4! Any tips you could through in? Like is it worth it to purchase the Key? How far in advance should we make reservation for Chopps? One more question, Have you ever been at the late dinner? That's what we picked. I hated that I was always stuffed when it came to dinner because I snacked all day!