 Posts

36

Joined

Last visited
Recent Profile Visitors
The recent visitors block is disabled and is not being shown to other users.
amanx's Achievements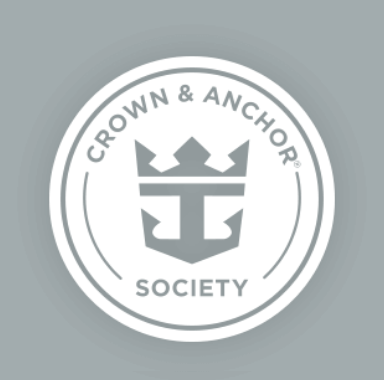 Platinum (3/7)
10
Reputation
Congrats Chris, that was a fast promotion lol!

Probably why i couldnt find one before i posted here lol.

Where can i find a list of the dining/bars on Odyssey?

Booked a cruise this august. Both my husband and i were allowed to add $100 OBC from my vegas to the booking (was with an agent). So $200 OBC.

I think most important is to have repatriation of your Live body, for proper medical treatment. So make sure your insurance covers that, and if ther is a cap. Getting flown home can be like 50K.

I have bought it for $17 pp/pd for a cruise in a months time/ As i was buying internet anyway, and we get the Chops lunch, reserved seats and debarcation day Bfast (we are driving home so planned on leaving late) i feel it will be worth it. Will let you know when i get back

This may have been a very recent change. I booked a cruise in August for this Nov and i used an agent and we were able to apply 2x $100 OBC to our reservations. I guess i'll book next one onboard and apply the OBC then maybe transfer to my agent after.

Hope they dont wait until amplification. My cruise is before the explorer amp

this was uncalled for. i read your thread as i am interested in how people felt about the mattresses, but am aware everyones preferences are different. for instance, didnt know you could get a quilted topper.

Can you take pics of the MDR menus?

I drive by Le Havre twice every summer on the way to and fro my little gite in Brittany lol. My formal night is going to be no2. I think on a 7 day sailing formal no2 is day 6.

Woah nellie. That's poor customer service.

I saw on CC that James Van Fleet (or whoever the RCI meterologist is) posted a few pics from Coco Cay, showing it pretty much intact (well t he tower, the take off pad for the Balloon etc). Since been removed I am sure they will have damage to some of the smaller buildings and certainly landscaping esp those new taller trees just planted.

You are right not to buy a package for a child that young, it is bad for their health all that sugar. Buy the the odd drink with dinner or lunch or share a sip. Better for them. Milk water or juice is fine. Been a member of CC since 2002 and yeah gets a little rough at times.

given they are in my carry on i use bubble wrap or my spare clothing. And a large ziplock.