 Posts

13

Joined

Last visited
Recent Profile Visitors
The recent visitors block is disabled and is not being shown to other users.
misslottie's Achievements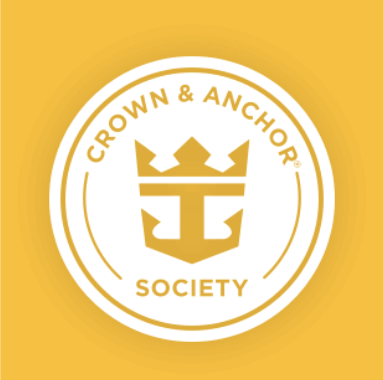 Gold (2/7)
8
Reputation
misslottie reacted to a post in a topic: Anyone else encountered bar drinks that are suspiciously weak tasting?

misslottie reacted to a post in a topic: Anyone else encountered bar drinks that are suspiciously weak tasting?

We're on this cruise too, from the uk also. Hoping todays White House update will have a positive impact on our ability to travel and that RCL will let us know soon. We're willing to hang on until Friday to make a final decision but would like to know sooner so we know what to do with our hotel reservation in Barcelona and our flight out there. So frustrating not knowing!

misslottie reacted to a post in a topic: Took the $$ plunge on the Unlimited Beverage Package, so....What's your favorite drink?

Just an update - Royal emailed us yesterday with a flight reference which we then used to book our seats. As it's Easyjet I knew we'd have to pay to guarantee seats together but unfortunately, unless we wanted to pay £18.50pp one way, we can't on way out to Italy. We've paid £4pp and are sat across aisle from each other (as are the in laws) but it's only a 2.5 hour flight so not too bad. Cheaper on way back at £8pp and are sat together. Thanks everyone for your help ?

Thank you PhantomWolf. I wasn't sure what a PNR was either, google says it's a passenger name record (had never heard of that before!) I'm going to try calling them again tomorrow and see if I get hold of another agent - today I got the same agent three times! He wasn't unhelpful, just worried me as at first he said the reference on the documents was ok to use with the airline but when I said it should begin with a H he then said it wouldn't be issued until 10 days before. Some consistency would be reassuring..

Hello, hoping someone can help please? We've booked our flights through Royal and are travelling with EasyJet on September 15th. I looked at my guest ticket booklet this morning, found my flight booking reference and duly went to EasyJet's website to check in and select seat options (we're a group of 6 and would like to at least sit in pairs). When I tried to find our booking, the reference Royal has given me is not accepted by the airline - their code starts with an E and it needs to start with an H. So I called Royal who advised they don't issue PNR's until 10 days before the flight. This isn't ideal as a look at the flight seating shows it's already filling up. Does anyone know if this is correct? The agent I spoke with initially said the reference I have now is fine but when I mentioned it wasn't accepted, he then said I'd need to call Royal again 10 days before to get the PNR.

Hello - a quick query about set sail passes please! I've printed our set sail passes but there's no muster station information on them. Our family have printed theirs separately and they do have the muster station info on theirs. Will they just tell us our muster station at check in on the day?

Thank you everyone, that has really helped. Not planning on getting drunk 24/7 but is good to know what to expect in advance...plus I get my morning latte included!

Just wondering if anyone can shed light on the current cost of a premium cocktail on a mid-size ship please? We've bought the deluxe beverage package and I know there's a $12 cap on the drink cost and that anything over costs more. I though there was quite a large range of cocktails in the $12 or under category, however, I've had a look around online and have seen recent menus where a lot of the drinks are $14. I'm hoping that these are just reflective of the largest ships! Not sure if it helps but we're on the Jewel of the Seas in September (Eastern Mediterranean)...thank you in advance for any help ?

Thank you - didn't spot that when I was having a look on the site! Will have a look when we're back then ?

Hello! We're going on our first cruise in September (getting close now!) and would like to join the C&A. When I click to enrol now it says to call them up or apply onboard. Can you only join after you've completed your first cruise? We're planning another cruise in 2020 or '21 and wanted to make sure I'm all joined up before buying!

Last thought from me in this topic; if someone wearing shorts is ruining your life/holiday then (a) you're lucky that's all you have to worry about and (b) maybe you need to get a hobby. Also, funny that no one has still commented on why they find shorts offensive but not women in knee length skirts or dresses - why are men's legs more worrisome than women's?

A couple of things having read through this post. Europe is not always more "formal" - wearing smart, tailored shorts is acceptable at work nowadays. I work for a large multinational company who do not bat an eyelid at tailored shorts. As does my partner at another large company who don't mind that he (and others) wear shorts to work as long. As a poster above said, if I am on holiday or eating out at a restaurant at home, I'm more focussed on enjoying time with those I am with than other people's legs. People are on holiday in a hot country (countries in this case) and don't want to overheat in trousers, just in case their calves might offend someone. If calves and knees put people off their meal, should women not be covering up their legs in their entirety too? Sounds like the Victorian times when flashing an ankle was considered a scandal! All the above aside, I am thoroughly looking forward to dressing up on formal nights! On one of which I am wearing a knee length dress. More scandal or is that allowed I wonder...

I forgot to say this price is inclusive of the 18% gratuity, so initial price before gratuity was £33.44 / $42.10

I managed to get the deluxe package for £39.46 / $49.70 for the Jewel in September. That was in a Memorial Day sale a couple of weeks ago.