 Posts

47

Joined

Last visited
Recent Profile Visitors
The recent visitors block is disabled and is not being shown to other users.
levy1980's Achievements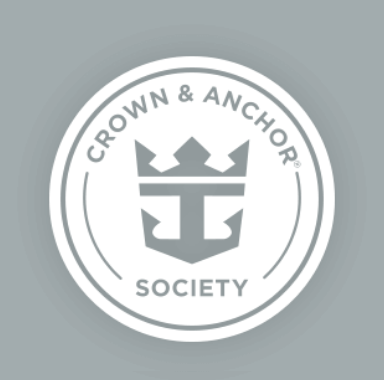 Platinum (3/7)
6
Reputation
So for the $9.95 charge what do you get just burger and chips? Anyone know how much the milkshakes are in addition?

I have looked through the old cruise compasses but I cannot see anywhere the closing time of the pool and the minigolf or table tennis Anyone have any idea?

Is the menu at the Solarium Bistro exactly the same at Lunch and Dinner?

My 9 year old is adventurous and will be bored of the kids menu which I see is basically the same every night. Can he order anything from the Adult menu? He did on Disney Dream last year but not sure if RC is different?

Anyone have any feedback on this excursion? Wondering if you can snorkel straight from the beach? Also we will not be bothered about buying food/drinks while there is that ok? Are we going to be bothered by people trying to get us to buy stuff?

Oh really, thats a shame as we was going to get off and use the pool but we aren't day drinkers and wont be interested in buying drinks and wont be buying food when can get all the food we want on ship!

Perfect thanks will try and find again

I remember a while ago I was researching ports on our Harmony of the Seas Western Caribbean cruise and one of the ports had a swimming pool and beach area with chairs that was free to use. Can anyone tell me what port this is? Or have I imagined it lol

Looking for some feedback from anyone that has recently been to the water park at Coco Cay How are the lines for the slides? Don't want to buy a ticket and end up waiting around all day, my 9 year does not do waiting lol Does anyone know if they have more than one boat on the island at a time? We are on Harmony and are at Cococay on October 21st

Horrible food in the MDR? Really what was wrong if you don't mind me asking?

Thanks for info, I was wondering how crowded it gets! Don't want to be waiting in lines all day as want to go do some snorkeling and will be a bit disappointed if we only manage 3 rides! Was thinking of snorkeling in the morning grabbing lunch and then going to the water park but maybe thats not the best idea!

Thanks, Did you go into water park?

Thanks all, Sorry for all the questions trying to make sure I have as much info as possible before we go! I guess will have to look out when on board to find details of movies and times!

Just wondered if they show movies on big screens anywhere? And if so are they family movies? Just thinking after dinner and watching show what we can do after? Wont be going to the casino or the bars as have 9 year old with us and he wont be going kids clubs. Did have had a look through old cruise compass but cannot see anything on there!