 Posts

89

Joined

Last visited
Recent Profile Visitors
The recent visitors block is disabled and is not being shown to other users.
Bigken's Achievements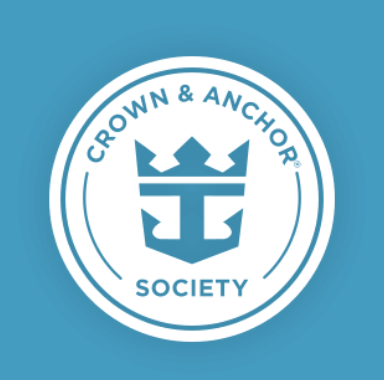 Diamond (5/7)
47
Reputation
These are. My opinions. And tips on allure of the sea 8 day Southern Caribbean first I found it very smooth to embark. And disembark my check in time was 11am. Was on by 1130. Am. I went right to reservations for shows did it all in less then 10 mins. Everyone trying to do it on there app was having problems ! So I recommend going right to show reservations. 2nd went right to muster took 2 mins. 3rd went right to beach pool had drinks by 12 the head bartender at the sand bar is by far the best bartender ever on every cruise I've been on. His name is stace. If you like to hang out at the beach pool and have some drinks he's the best at making what ever you ask for. Everyone at the pool was very impressed with him all week if you go to him tell him Ken said hi. Next ate breakfast all week in windjammer. We get up early so we're in there by 830 am never had a problem getting a seat. And I found the food selection to be good and the food was good Did Giovanni restaurant once it used to be our favorite. But this time it was the worst meal I had on the ship my opinion .ate main dining room for dinner. The food was ok. Not great but are wait staff were great Next like I said we get up early. So we are at the pool early.not a problem getting a chair. But by ten all chairs had towels on them. And. No people for hours. And nothing was done about it. The solirum. Was worse all chairs were reserved with towels by 730 am again no people something should be done but until then i!!! Also on sea days. By twelve o'clock you could not move in any of the pools Portdays. Are the best ship days just my opinion on the cruise I was on

Wow sorry for doubting you. Earlier. That's crazy Hope it's a. Refund and free booking on next cruise.

Must be talking about you flight. I hope never heard of cruise over booking

That's how I interpret it also. Starting today I believe you can get test 3 days before you cruise

Bigken reacted to a post in a topic: If this was removed from all Royal Caribbean ships, I wouldn't mind...

As long as your on same reservation. It should no matter.

You have to show them anyway when you board.

Yes that true but most destinations. Don't require copy of COVID' test. To enter. I think proof of vaccine whould do

I think. Amara not sure of spelling

On Monday the cdc said it's dropping its protocol for cruise ships. And letting the cruise lines set there own protocol's. They still are recommending Vaccinations and boosters. But leaving it up to cruise line as far as pre cruise testing. I understand one cruise line just dropped test requirements. If true. Hopefully rcc will do same.

I Am checking in for me and my wife I have 11am check for health check when I do hers they give her 12 pm. Is this right

Your right not need for pre flight. However you still need procterd. COVID test before your cruise. Still two days before

I whould do horse shoe bay pink sand beaches great you can get an all day pass for bus right out side port That's the way it used to be been awhile

Thank you for your help didn't think I would get this stressed over this.