Posts

40

Joined

Last visited
Recent Profile Visitors
The recent visitors block is disabled and is not being shown to other users.
MDIAZ72's Achievements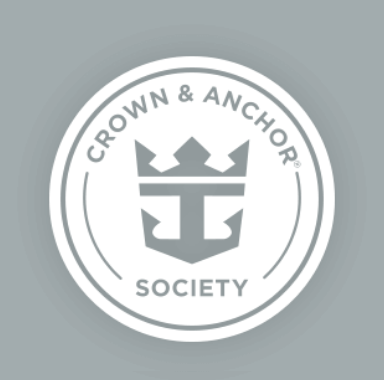 Platinum (3/7)
46
Reputation
Neesa reacted to a post in a topic: Why in Thrill Waterpark the water t-shirts are not allowed for men?

Baked Alaska reacted to a post in a topic: Why in Thrill Waterpark the water t-shirts are not allowed for men?

Hi MoomooTravels! My experience is the following: I have never taken the express train in Civitavecchia but a couple of times I have taken the normal train. The express takes between 35-50 minutes and the normal between 40 and 60 minutes. The price of the normal train is 4.60 euros each way. In addition, if you are going to make a route on your own, the express for the return can only be taken in Rome Ostiense, while we have always done the following route: Civitavecchia - Rome San Pietro - city route - Rome Termini - Civitavecchia We have never had any problems with the normal train and we have always found available train tickets, although you can also buy the tickets online (calculating the arrival time of the boat and the journey to the station that is a bit far from the port). If you need more information, you can write me here or by message. Regards.

In our last cruise at Symphony Of The Seas, we have My Time Dining and every night we were accommodate in a table only for us (we are a family of four) and never have to wait more than 5 minutes to be seated.

MDIAZ72 reacted to a post in a topic: Symphony of the Seas 10/12/2019 Star Loft Suite! Star class experience!

In our last cruise, the photos that RC staff had taken to my family have disappeared. They use facial recognition ,when asking for the stateroom number it would be more accurate. Six photos lost, but specially the two of the embarkation day. This cruise has been a special trip for us and these photos are lost moments. I hope that you will be lucky with your photo packages and enjoy your cruise.

We did the same itinerary on Symphony Of The Seas early July. We are a family with two boys (10 & 14 years old) and obviously our excursion preferences had to take into account their age and ability. In Roatan we booked a third-party excursion with Viator. The name of the excursion was Roatan VIP Free-Style Private Tour, with Roatan Henry Tour. We spent about 5 hours looking for some nice views of the island, know more about the culture and traditions on the island. We were all four in an air-conditioned van accompanied by a guide. The guide was giving us options (meeting with monkeys, parrots and sloths, restaurants to eat iguana and other local food, etc.) But my children are allergic to some animals and we didn't want to eat anything outside the ship to avoid stomach problems. Our guide recommended a boat ride through the mangroves and it was fantastic to discover the wild nature of Roatan. Then we were on a couple of beaches and in the last of them in West Bay we swam and sunbathed while we drank something before going back to the port. We enjoyed the beautiful views of the island and we choose this kind of excursion because no one in the RC excursions list checked with our preferences. There is an important thing that you have to take into account: the local time in Roatan doesn't match with the Ship's time. It's important when you booked an activity out of the RC list. You could lost the ship. In Costa Maya, we did Dolphin Encounter excursion and after that we went by our own to a small town 5 minutes away from the port called Mahahual where we stayed on the beach swimming, snorkeling and relaxing. In Cozumel, we did the Starfish Sanctuary and Palancar Reef Snorkeling excursion. Beautiful and very well organized, enjoying the reefs, the starfishes... Very nice. In Cococay we booked the full day Thrill Waterpark pass to be with our boys and relaxing after that in a lot of places to do it in the island. It is difficult to choose the right excursion but I think we were lucky with the ones we chose because they were perfect. Have a nice cruise

Hi! Last week I have received an email from

[email protected]

with a link to complete a survey. The link is the following: www.royalcaribbean.com/esurvey You have to fill some info about the cruise (ship, date of sailing, stateroom number, etc.) and after that you'll find some questions to give a value between 0-10 and at the end you'll have a text box to write your opinion, etc. Unfortunately without gifts ? Regards

As a Spaniard I can say that what is in WJ is not "Paella" but a kind of rice cooked with a lot of ingredients, far from what a real paella is. Let me say that "Paella" is the container in which the recipe is made. It would be more correct to say "rice in paella". Well, there are many delicious things in WJ. On this last cruise in addition to the delicious burgers with all their fixins, I really liked Indian food and everything I could find in Avocado Station with different recipes every day. There were also a couple of days with exceptional ice cream with a lot of toppings in which both my children and I enjoyed it very much.

It's great!!! I hope you enjoy the cruise as much as your birthday. Surely you will also receive this special cake that, by the way, is delicious. Congratulations in advance.

Hi! I had printed the receipt for the reservation of the excursions on my last cruise and days before travelling I received a very useful email from Royal Caribbean that was a summary of all my Cruise Planner (excursions, dinners, shows, ...) There I checked that everything was correct, I printed the email and took it along with the other travel documents. On embarkation day I had no problem and I found the tickets for the booked excursions in my cabin.

No, we did not go to the ship's infirmary or need stitches. I cured him with my emergency kit that I always carry on each trip. I removed the skin that had been torn off to prevent infection and applied Betadine (iodine). I think it can be more than the screw head or a bolt nut, some grain of sand or a small stone that he would have attached to his back. I threw myself on that same slide and I didn't have that problem (and I weigh a lot more than my son)

Thanks a lot. Enjoy the island and the Waterpark of course. I'm sure that it will be a Perfect Day. Regards

When I finished my last cruise, Royal Caribbean sent me a survey, but because I had no connection at my next vacation spot, when I went to complete it, it had expired. I have requested that the survey be sent again, but for the moment I have not received an answer. I would like, as always, to express my opinion about the things and people that I liked and also, of course, about things that I consider necessary to be improved or modified. We'll see if I receive the Royal Caribbean mail again with the survey. I think it is very positive that they want to have our opinion and, therefore, we should always answer. Regards.

Hello @GeorgeC, welcome to Message Boards, We chose to make the Dolphin Encounter in Costa Maya (but you have the Dolphin Swim option too). The company that does it is Dolphin Discovery and it is cheaper to do it through Royal Caribbean than to hire it directly with the company. I don't know if it's the best place or not, because in Cozumel and Roatan we had other plans. We liked the experience and everything is very well prepared (lockers, changing rooms, showers, etc.) What are really expensive are the photos (40$ for one photo and 240$ for the 65 photo pack) I would like them to include one photo per person in the price of the excursion. I hope you enjoy it a lot (specially your daugther), it's a beautiful experience

Our perfect day in Cococay began with storms. My little son said it was a "rainy day at Cococay". Thus, when we wanted to access Thrill waterpark, they were about to close it due to bad weather. After an hour and a half the storm passed and we were able to enter the Waterpark. We enjoyed a very good day, especially my children. Cococay is perfectly prepared so that there are no problems with large crowds. In the end it was a great day, a perfect wrap to finish our cruise.

Hi @MarvinS!! I'm glad you didn't have any problem with the shirts during your stay at Cococay Thrill Waterpark. We were very surprised, since for the boat slides there is no restriction on the swim shirts. Now we are trying not to have a very marked scar on my son's back due to the sunlight's influence.

Hi everybody! during our Perfect Day at Cococay (Last July), my two sons (14 and 10 year old) wear water t-shirts for two reasons: sun protection and to avoid injuries in waterslides. Hi everybody! during our Perfect Day at Cococay (Last July), my two sons (14 and 10 years old) wore water t-shirts for two reasons: sun protection and to avoid injuries in waterslides. Well, both of them were told that they should take off their shirts to go down the slides. This restriction was not applied to women and I wonder why it is so. My oldest son, when he launched himself on Daredevil's tower, was injured in the back with a bleeding wound about four inches long produced on the slide. I think that T-shirts should not be banned and less with discrimination between men and women. Anyone else has happened?