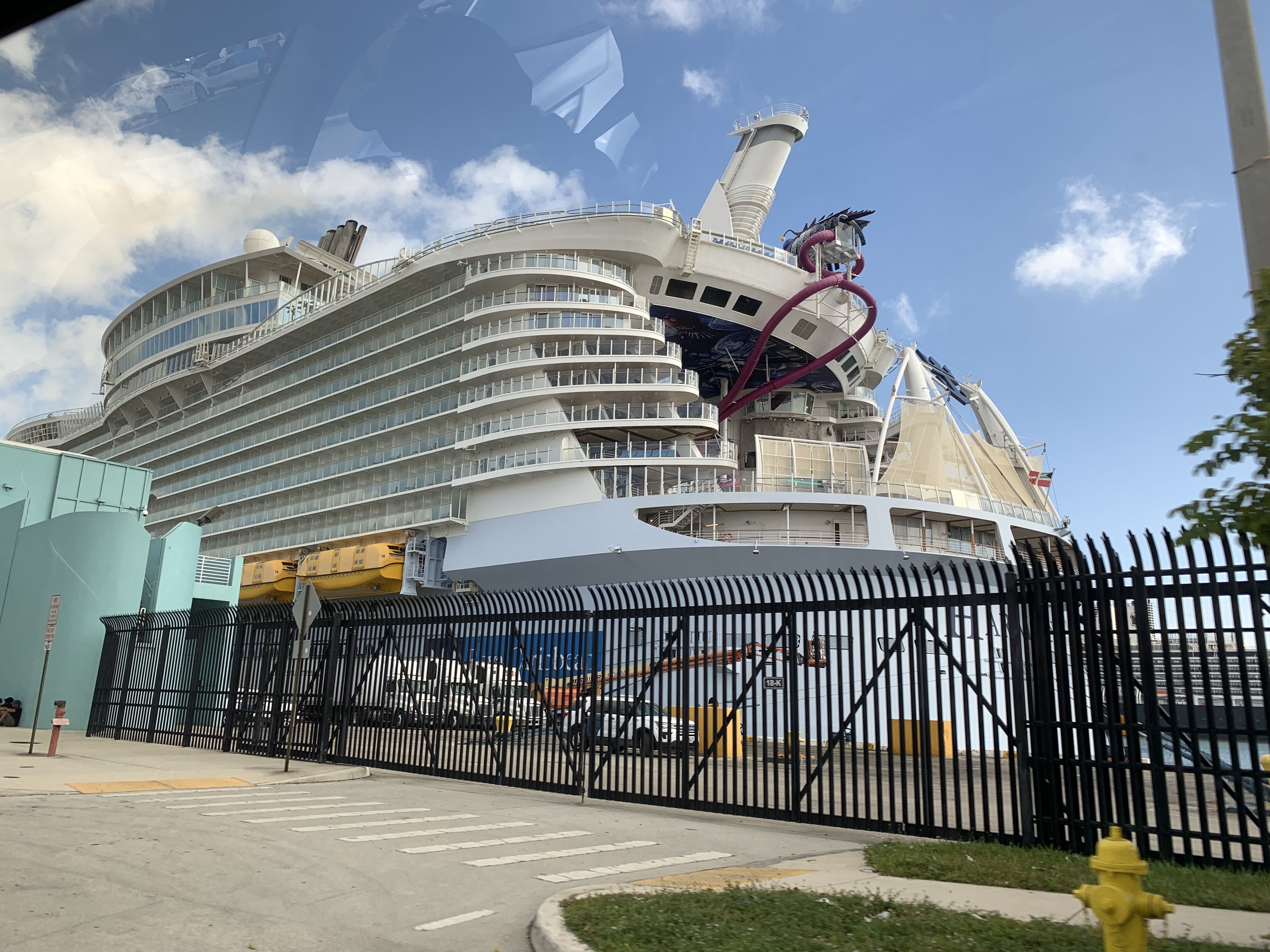 Posts

1,461

Joined

Last visited

Days Won

12
Everything posted by Andrew72681
Last week there was an exposure in the accounting department in the plant where my product is produced. My boss and ten others were able to get test results back within fifteen minutes of showing up.

You have more faith in celebrity Apex than I did. I canceled a thanksgiving cruise, as without private islands of their own (and assuming CocoCay and labadee would be full) couldn't see them amassing an itinerary I'd want to do.

Would be so easy to fly into NAS and leave from there. That or AUA would be great as they have customs pre-clearance facilities.

Wasn't thinking of changes in the dollar cost of the package. Was more thinking of a lower number of drinks for the first day with the reduced hours of opportunity.

Any change on how the sheet is handling embarkation day? Looking like there will be four or more fewer hours onboard for the time being, with check in times starting at 2:30.

I'm a glutton for punishment. Booked Navigator for 1/1/21.

Last question on the survey . On the scale of lots of money versus metric crap ton of money, how much do you want to spend on the Deluxe Beverage Package?

Not saying that this is happening, but I could potentially see a day (probably next year) where the lines have to stop selling cruises that are out in the schedule because they are over capacity.

Was able to grab a 3 nighter on Navigator for 1/1 this morning. Anyone have any experience calling to upgrade them?

Knew I should've checked the message boards last night. All gone now.

Something must have been broken in the game for the last week or so. Up until about an hour ago, I've been able to let it run on my iPad and it wasn't maxing out daily rewards. I've gone from 3 million loyalty points to 4 million this week. Now just need some premium redemptions to come back.

And the other downside is many Americans in their early to late 20's wouldn't much like the long days and few days off.

Yes, and a large percentage of the crew also has to be US based as well. It dramatically drives up prices. I'm not sure how many people would pay 2-3x for the same Alaskan cruise.

Considering that for thanksgiving last year the pricing was thirty percent of what it would have been on Royal, I'd definitely give Seaside or Meraviglia a try. The pools on Meraviglia were more numerous than in most royal ships, and we never had a problem getting chairs.

Our trip was a casino comp through a service, so the only FCC would have been in my 10 year old daughters name, which we know would get convoluted. Also, too much on the cruise schedule so couldn't fit another in for 2021.

OMG, it would be so great to have the four year old send in a macaroni picture that says it's ok for her parents to use her FCC, but of course it should read "Futre Creews Cwedit"

I could see it happening at the end of the month along with the initial healthy sail panel findings. something to the effect of "While we are making progress towards resumption of cruising, we believe we need additional time for implementation of our world-class safety measures to ensure our guest have a safe and seamless experience"

I'm officially out of the celebrity club. Cancelled our thanksgiving Apex sailing this afternoon. Didn't seem worth the waiting period to make final payment on something I'm pretty sure isn't going anywhere. They've said when cruising resumes it would be shorter cruises and would focus on private islands/destinations. This one doesn't fit either category, so I bailed before they could cancel it.

Yeah, I was just sitting on the celebrity website, so close to just hitting cancel, makes it easier with the refundable deposits. I just done feel like waiting till Jan/Feb to get my money back on another one.

I think at some point there needs to be a primer on trade associations. Lots of people seemed confused by CLIA making announcements, when it reality it's basically just a press release looking to show a united front in the industry. At any point a member line could not follow that direction, or has happened with the airlines before with Airlines for America, they just stop paying dues and pull out of the association. Viking isn't part of CLIA at all and still has a great reputation

I think the general rule has been so far that there's only one definite, it'll always come after final payment ?

Better yet, deactivate the seapass card entirely, so on ships with RFID doors you couldn't get into your room, forcing a visit to guest services.

The problem with lift and shift is that in many cases it has no value for higher value rooms with limited inventory. There's no where for me to move my November sailing.

No, this will be our first time. It actually departs exactly on my 40th birthday so was a great time to try something big and new.

That sounds like a spiritual cruise the way you describe it. I'm not sure I'll get that deep, but am excited to try a different style of cruise.