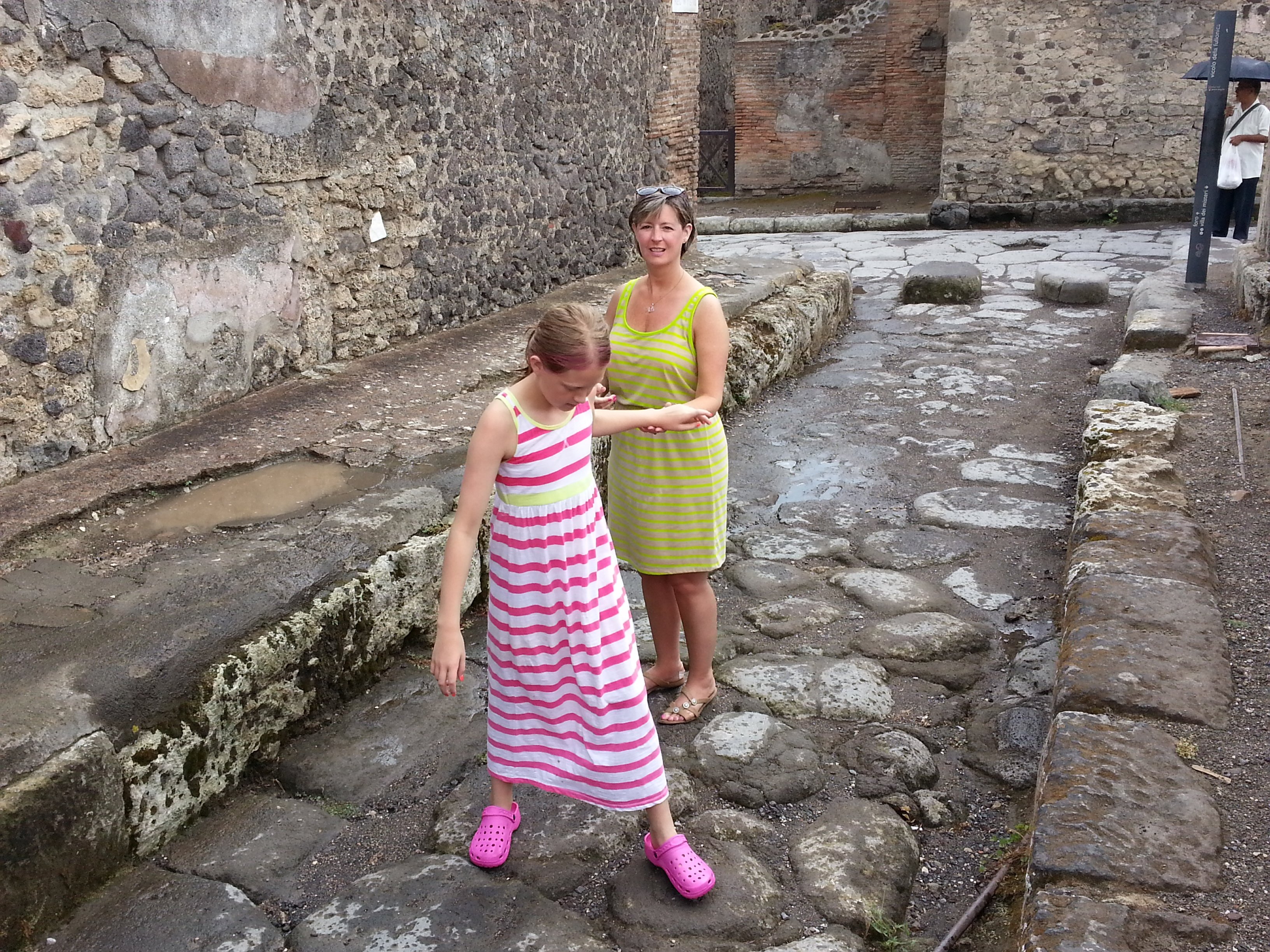 Content Count

59

Joined

Last visited
Everything posted by Broons77
I found this out too as I was among several folks last week asking the bar staff to break bills. And no ATMs were working on Rhapsody last week. The only place to get cash was at the casino, which would have been inconvenient for those that weren't playing.

Full disclosure - I used to work in the restaurant biz and as such have a soft spot in my heart for waitstaff, or anyone that has to deal with feeding or cleaning up after the general public. So I tend to tip well. I will prepay, but still toss a dollar or two at the bartenders for my drinks as well as tip the room attendant (and concierge if in a suite) at the end of the cruise. I'm not convinced they see all that prepaid gratuity money, and the few extra bucks isn't enough to break my vacation and I feel it's noticed and appreciated. If I had a bartender or attendant that didn't seem to care much, I probably wouldn't tip them any extra, but I haven't run into that situation. I spoke to a bartender about it last week on Rhapsody. He told me that they see money from the prepaid gratuities but didn't go into detail and I didn't press. He said there are a few that don't tip at all so they notice and appreciate it no matter how the tips are covered. I did notice that my drinks got progressively more and more pale as the days wore on. My Cape Codders were barely pink by day 5 🙂 So to quote others, if you've prepaid, you're good and don't need to tip any extra. If you tip over and above, you'll probably be drunk by noon.

My first cruise ever was my notable moment of 2018, Anthem to Bermuda for 5 days. Getting a jump on my notable cruise moment for 2019 by leaving in 4 days for the W. Caribbean on Rhapsody. One might safely say, I'm hooked!🛳️

She's fogged in in Tampa along with Brilliance. Week or two ago, she was diverted from Tampa and had to dock at Port Canaveral due to rough seas on the Gulf coast.

Was wondering what was going on when Cruisemapper showed both ships still in the channel, been an eventful couple of weeks for Rhapsody. Hope you don't lose a port KJ. I'm on the sailing next week, I can see the same thing possibly happening then too. Long range forecast looks unsettled.

Another issue with this program, at least for the slot credits is that you can't split up the packages. I had bought in for 2 $500 packages. Would have liked to have gotten the $1k package for the bigger bonus but the credits are preloaded to the Seapass card for whoever bought them and it doesn't look like I can transfer some of them to my wife's card. But I sucked it up with the reasoning that some 'free money' is better than none. Anyway, as I read up more on how these work, I got more and more doubtful about it and then read through this posting and that's it, cancelled the packages this morning. I'll just continue with my traditional method of the cash stuffed envelope.

You wouldn't happen to be bidding on the Royal Suite on Rhapsody, are you? I've got a bid in on that for my Jan 5th sailing...

Like @ellcee, I too had no clue what the issue out of the suite folks would be. That's the most ridiculous complaint I've ever heard. I'd like mine with coffee and Bailey's please.

Sailing on Rhapsody 2 weeks from today, and noticed this morning on Cruisemapper.com that she was in Port Canaveral rather than Tampa as expected - a quick search pulled up this item. Great story from Empress, thankful that these guys were rescued as a result of the bad weather but that really is a bummer for those taking the Christmas cruise having to hike across the state to get to Rhapsody. I'd imagine trying to rebook a flight from Tampa to Orlando the weekend before the holiday was a trip to the gates of hell and back. Hope the weather calms down for our sailing! https://cruiseradio.net/cruise-ship-itinerary-change-leads-to-miracle-at-sea/

Think ours started at 6:30, although it could have been 6. Regardless, I know it wasn't 7. I know that we arrived right on time and were the last of the parties there and they brought us right in when we showed up. I believe the times should show up in the Cruise Planner if you select Chef's Table. There's got to be a teenaged passenger somewhere on that ship that babysits in their spare time. Find one and pay them handsomely for that 30 - 60 mins, it's totally worth it!

Been a looooooooong day......

Run, don't walk, to Chef's Table for the tenderloin (assuming it's on the menu on your sailing). I enjoyed that more than my ribeye at Chops and the ribeye was out of this world. Agree with the multiple tips from people to book it on board when the discounts are offered. As @JLMoran said, I haven't heard of an entire sailing of CT filling up. Bon appetit and bon voyage!

I can't thank you enough for this post @twangster! Have a 7 night on Rhapsody coming up in Jan., and was wondering about this very topic. I sucked it up and did the cruise planner on sale price of $47/day. Very pleased with that price especially given the recent price increases elsewhere, but still all the while wondered if it wouldn't be cheaper to do as you described. Even I (probably) can't keep up the 6-7 drink/day break even rate, but I also don't enjoy spending my vacation with the 10 key in my brain whirring away each time I head to the bar. So using your math for the on board price, it cost me just over $52/pp for me and the missus to go with the website price over waiting. Taking your example a bit further, I predict that we would easily drink over $50 each worth of a la carte priced drinks over the first 3 days given the on board prices. So at worst, I will still probably break even and maybe even save myself $20-$30 rather than waiting. I owe you thanks for allowing me a bit of financial peace of mind for my upcoming cruise. I will be sure to hoist a drink or 3 in your honor!

@ellcee @JLMoran Thanks cruise buddies! We're probably going to forgo it this time then as I refuse to waste precious stomach space on a repeat meal even though it was fantastic. We fell prey to first cruise excitement and couldn't properly focus the way I needed to in October and as a result, I came home 3 lbs lighter. I was utterly devastated. Someone better alert the Windjammer that I'm on the way. And Izumi too.

Even with the idiots, it was still a fantastic meal. If you like well prepared and presented food run, don't walk, to book this. Hey @JLMoran, any idea if the CT menu is the same across the fleet? Jamie and I are booked on Rhapsody in January, and we'd like to give it another shot if the menu is different.

On our just completed cruise from Port Liberty, everyone was off by 9:30. Embarkation for the next cruise started at 10:30, I'd imagine yours would be a similar timeframe.

Just got back from our first cruise, also on Anthem. Had a blast, you should as well. Enjoy!

So sorry I missed you guys as well. Our first cruise + a bunch of family along = shortage of time for just about everything. Perhaps another time... So glad you had a great time, we had a spectacular time as well. And as I mentioned, our CT experience was one for the books. Will be sending you and @JLMoran a message in a bit. It's something 😂

Hai! I'm sitting in B&B right now waiting for you guys 😅 See you tomorrow!

That is quite unfortunate. And there's nothing lucky about being a Pens fan. But far be it for me to start trouble here, I don't want you whining to the message board refs like someone we all may be familiar with... 😄

Thanks Loves, it's my first! BTW, did I see that you're a Leafs fan? I won't hold it against you if you are. Too much anyway.... 😉 We're (totally over) packed, bags in the car, only thing left to do is climb into the car in the morning, drop off the dog at the sitter and hit the road for the early AM drive to Joisey. 24 hours from now, I hope to be a couple cocktails into some fine conversation with yourself and @ellcee . Can't wait!!!! For now, it's looking like a loooooooong night.

I've got a mother in law going with us on this cruise who is sure no one is coming home alive. Now thanks to Michael, she has a hook to hang that hat on. I was wondering about how Anthem was going to track back from the current cruise given the storm. I would think her only real option would be to hug the coast around the Cape pretty tightly, as there's no way she's fitting through the Cape Cod Canal.

@ellcee Perhaps this time they'll gag up a 2-0 lead? 😄 It's a shame this is only a best of 5, if it were a 7 game series, we'd be departing right around games 6 or 7 and we could brawl in person!