Posts

18

Joined

Last visited
Recent Profile Visitors
The recent visitors block is disabled and is not being shown to other users.
Jeff L's Achievements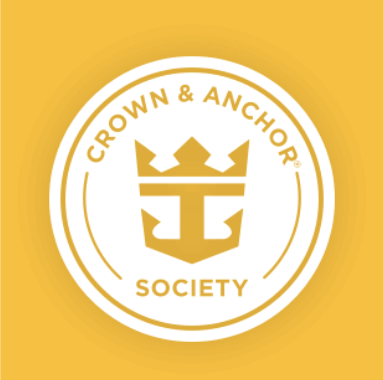 Gold (2/7)
3
Reputation
From my research on trip advisor, here are the options for free cheap beaches and great snorkel Goodman's Bay/ Cable Beach East Cable Beach - 10 min bus(looks like a van)/Walk to McDonalds bus stop Bus #10 West $1.25pp waive to Jitney Bus driver. Exit at Goodman's Bay Park area - Sea turtles, stingrays, fish, shells, starfish, jetski rentals - Melia Cable Beach Exit at Melia resort, enter beach west of the resort through public access - No resort access / $35 day pass West Cable Beach Exit at Sandals resort, enter beach west of the Sandals resort through public access - 2 chairs+umbrella for $20 through local vendors - No resort access Saunders Beach - 5 min bus, Clean washrooms and showers, gas station, pizza hut, kfc and beer store across the street

It looks like mine is not showing for now, a glitch I suppose. Thank you though!

Thank you! No credit is showing anywhere, I remember being able to view it previously but probably the site is acting up.

I am trying to purchase a Voom internet package with my leftover credit but I am not seeing any option to use my credit. I remember when I purchased a first night dine right I had used about $50CAD of my total credit and had a leftover of about $160CAD.

so true, I had horrible issues with the website, but the service appeared to be reasonable when I called in 7 times lol

Anyone know if this the text option is available on Oasis of the Seas for October 28 2018 sailing?

Any idea what kind of transformation Oasis of the seas will be getting. I am sailing on it October 28 for 7 days to Eastern Carribean.

Is there a meet and greet event for the younger kids on the first day of the cruise? I have a mixed range of kids and families going.

Do the security of the ship have guns or rifles in case of pirates trying to board or how do they defend themselves beyond water canons?

Thanks for the tips and the tons of previous posts on the Forum! Thank you Matt! Thank you!!

Glad this could be resolved!!!

Hello, I am new to the site and will be cruising Oct 28 2018 on Oasis of the Seas for a 7 night Eastern Carribean Nassau, St Thomas and St Martin. I have been on one cruise with NCL before but I am very excited to cruise on a bigger ship in a Boardwalk Balcony room. I will be cruising with my 3 kids and 2 other families so a total of 20 of us. We will be dining 5:30 with set time dining at the MDR and would like to catch some shows, pool time with some beach snorkelling. A few questions and recommendations would be much appreciated! 1) What are the best free snorkel beaches in Nassau, St Thomas and St Martin? Preferably would like clear, picturesque waters, keeping costs down and not have to take a 45-60 minute boat ride, but share any experiences you have had. 2) What are the best shows to reserve and watch? Kids ranging from 7-14 will be cruising with us? 3) How are the kids' programs, do your kids spend time in there and do they get bored? 4) What day and times are good to do Rock Climbing, Flo Rider? 5) What is a good time to grab loungers? 6) If you had to choose one night for a Specialty restaurant, which one would it be and any other tips on the MDR and entree selections?

For anyone looking to use full face snorkels, they are definitely not as good as real snorkels. The main issue I have had with them is that they restrict airflow and its hard to get fresh air as it recycles some of the stale air in the mask. I strongly recommend passing on a full face snorkel as you will not be able to five deep and they are not as good as they seem.

that room must be haunted for sure!?

It appears Drones are now allowed with certain restrictions: https://www.royalcaribbean.com/faq/questions/can-guests-bring-drones-onboard Q Can guests bring drones onboard a Royal Caribbean cruise ship? A Yes. Guests are welcome to bring drones on their cruise for use on land only and outside of the port area. However, drones are not to be operated onboard the ship at any time, nor on Royal Caribbean's private destinations: CocoCay, Bahamas or Labadee, Haiti. While onboard, drones must be stored safely in the stateroom. Drones used on the ship will be confiscated until the end of the cruise. A Guest Conduct Policy warning will be issued and guests may be subject to disembarkation at their own expense for onboard drone usage. Guests assume full responsibility for understanding all local authority rules related to drone usage and for obtaining any required permissions for drone operations. Different countries may have different rules. Any liability, including environmental damage from drone usage is the guest's responsibility. Royal Caribbean assumes no liability for guest drones that may be confiscated by local authorities for violating local laws or for any accident or injury resulting from a guest drone flight.