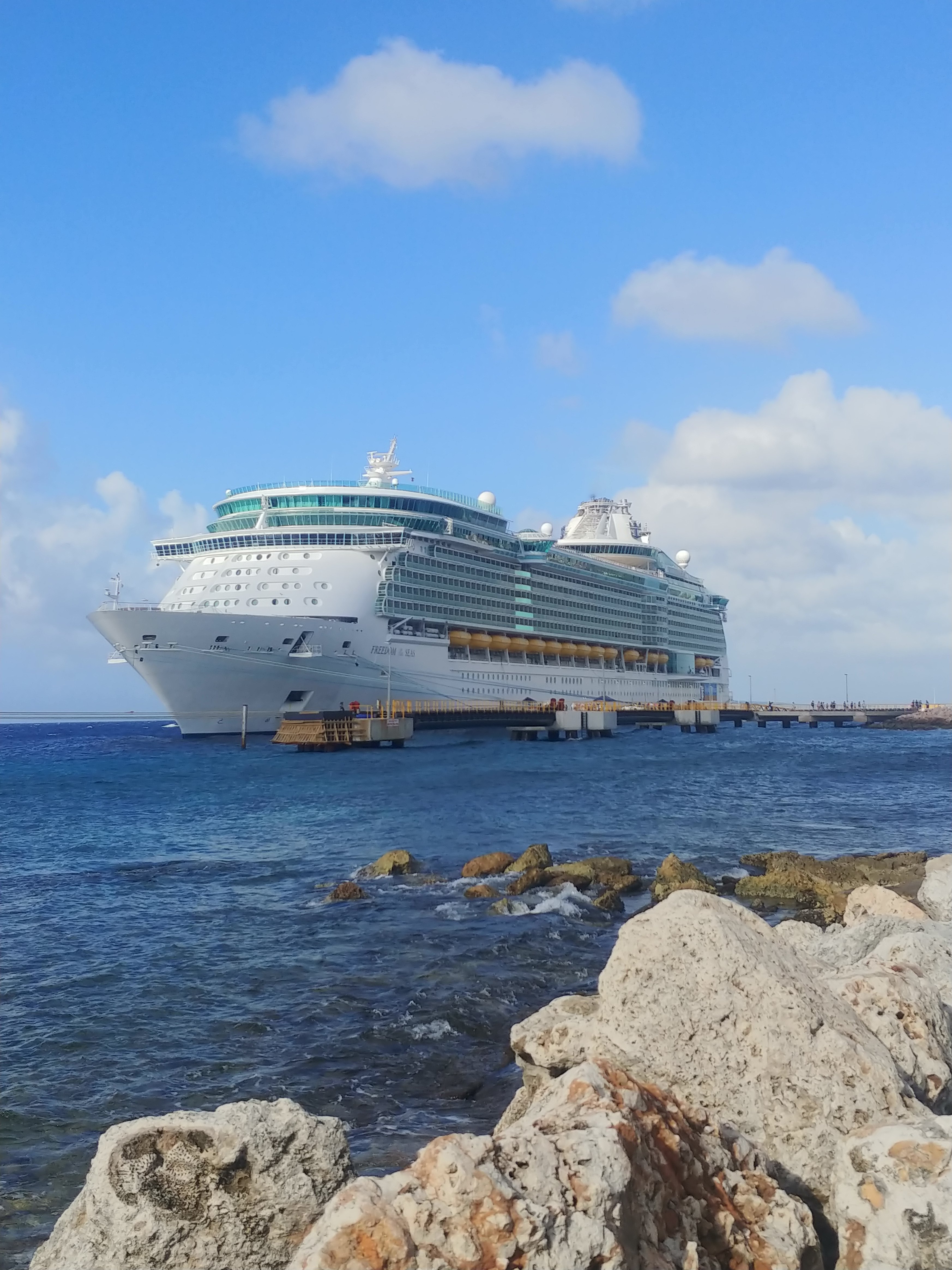 Content Count

96

Joined

Last visited

Days Won

5
I searched the posts but didn't see this news listed yet. Apologies if it's already been mentioned. It is interesting that it's going to a cruise start up especially in this environment. Needless to say, I happy the Empress is not heading to scrap for a while. https://www.cruiseindustrynews.com/cruise-news/24117-former-royal-caribbean-ship-empress-of-the-seas-sold-to-indian-startup

I have been fairly quiet here just shifting and lifting while maintaining my bubble. Our last two sailings were on Majesty (9-19) and Empress (1-20). We found a new appreciation for the smaller ship experience. Sorry to see them leave the fleet but happy to have had a chance to sail them. Hope everyone has a safe and happy Holidays!!

Hi all and long time no text! Been hunkering down taking care and being smart. For me that meant a current lift and shift of two cruises and a refund of a cancelled celebrity cruise. Just to help with the question, the 90% was early NYC numbers but were only a subset of Covid cases. Latest research has the vent rate from 25 to 50 percent. This is a good article that covers the numbers. https://www.npr.org/sections/health-shots/2020/05/15/856768020/new-evidence-suggests-covid-19-patients-on-ventilators-usually-survive Be well!

https://presscenter.rclcorporate.com/press-release/85/royal-caribbean-anuncia-suspensioacuten-global-de-cruceros/ Everyone be safe, smart and calm. We will be sailing again soon.

Although many will be disappointed I am sure that what is happening Is close to worst case scenario for the cruise industry. On the bright side, from past comments, the boardwalk rooms will have a better view of the ocean, maybe the full Sabor stays and is unique. Less rooms means slightly less people. An Oasis class ship as originally intended. Just trying to stay positive as my 2 day romantic getaway on Celebrity has been cancelled.

Thanks @monorailmedic for all the info. I booked the April two day cruise as a weekend get away. We are looking forward to trying Royal's sister cruise line. Thought we would wait until Diamond status to branch out but the deal and timing was perfect! Not putting the March to Diamond on hold. This is just a bonus weekend that we would not have done. 47 days and counting!!

Thanks all for the comments. We have recently move to Florida so I'm thinking of booking a 2 nighter as a Valentine's day surprise gift Now just have to decide on the different cabin classes

I have been on seven RC cruises and swore that I will forge ahead on RC until Diamond status. At that point with status being recognized O thought I would branch out to Celebrity. Well, the cruise bug has caught me and I am looking at 2 day get aways to carry me over until my next week long cruise. Have others been on such short cruises? Was it worth it to you? Any suggestions pro or con would.be appreciated? Thanks.

Note: I love live blogging but did not during my EOS Western Caribbean 7 day cruise so I thought I could create a few review type posts... Here it goes! We always like to do something new so scootering seem like a good fit. Plus we never been completely around the island so this adventure seem to be perfect to check off both. A quick Google review let us to a local scooter rental place just off of the Town Center. Pepian rental is run by a single gentleman named Jesus. Just as the reviews said, he was helpful, friendly, and rented equipment that was top notch. We didn't haggle as we thoug

Hello all - I first discussed plant based options on this blog last September when RC released the new vegan menu in the MDR. The experience then on Majesty was top notch. They treated us like everyone else ordering at the same time and getting our food timed with the regular menu. The food was spectacular and resulted in the tables next to us wanting to know what we were eating. Those high expectations were not met on Empress terms of the vegan menu. The first two nights the food was a half hour behind and they asked us to order the night before. It may seem reasonable but does chang

So excited to almost be back in cruise mode. We will be in an aft cabin and looking forward for a totally different ship experience than the Oasis and Freedom classes. Never embarked out of Miami so looking for any tips on: - parking. I see that it's $22 a day but there seems to be off site parking for under 10 with shuttle. Anyone have experience with either? - does Empress use the new terminal? I know we are set up for face recognition so it made me wonder. - this isn't a port question but as you know we are plant based eaters and have loved the special vegan menu card

As of 12/18/19 this was the list in the Google Play store. Just checked in using it for my January Empress cruise. Passport and photo uploaded so I can't wait to walk right on to the ship!

Exciting times to be on an Oasis class ship. Life boats are on deck 5 so count up three balcony levels from them and you will find deck eight. Hope that helps.

Just posted about a favorite quiet spot on Freedom being turned into rooms. Now the Oasis Sundeck will be gone. Well, I love panorama OV rooms so I may have to try one out. Still, I will miss the hide away sun deck and telescopes. Photos from Oasis last September.

I do understand the need to add rooms and in theory it keeps the price down. Most times they are added to space that I don't use but I will miss the quiet space forward of the Solarium. (On either side) If my memory is correct, RC is taking away the 20 or so chairs accessed through glass doors. It was fully windowed so out of the weather and wind but full ocean view. I remember being treated to a mini Barbershop quartet concert as we sailed with a large group of them a few years back. Still, Freedom will remain one of my favorite ships!