 Posts

43

Joined

Last visited
Recent Profile Visitors
The recent visitors block is disabled and is not being shown to other users.
Toyman55's Achievements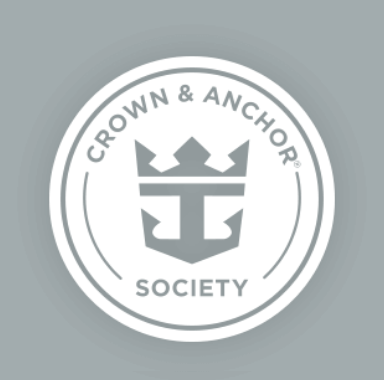 Platinum (3/7)
13
Reputation
Nothing takes away from a vacation worse than worrying about how much you are spending. My first few cruises in the 80's they didn't offer drink packages except soda for the kids and it wasn't uncommon to see huge bar bills at the end of the cruise. The night before the cruise there was a mandatory meeting for everyone on how to disembark and one line stuck 'Remember the card you've been playing rich with. They must be paid before you can leave the ship.' We were slightly delayed getting off because they couldn't find one passenger to settle his bill. People we knew who normally didn't drink were drinking. Even if it's just a soda or juice, depending on where you get it, it will add up and since you aren't paying cash, it's worse than a credit card because it's hard to keep up on what you are spending. Good thing is you can see how it is going the first day or so and if it seems to make sense, I believe you can buy the drink package on the ship.

Where'd all the lifeboats go? Only three on the davits and two in the water. In 9730 on the Allure on Sept 2.

Thanks. I've scanned our passports so I can clip the pics and send them if they want them.

When do they get your picture?

On my first cruises, I was seeing people with four hundred plus tabs for three day cruises. Then the coke packages came out and it was great for the kids. Now I use the drink package as a chance to sample as many different spirits as I can to try those that I don't normally drink. Celebrity had two levels of adult beverage packages and one had no limit. It was a great tasting opportunity. But I guess mostly it's to avoid being nickeled and dimed for every beverage and checking the account..

I just want to make sure my clothes fit for the entire cruise. Loose in the beginning and fit at the end. I'm sure whatever weight I will gain will gradually fall off after I am back home and return to my routine. Wearing gym shorts and a T shirt on the return home because nothing fits is not on my list of things to do.

And I'm a gambler, I'm sailing in September. No wonder I got a deal.

Hurricane season is August through October. I have found the fares Air2Sea better than pretty much anything I was able to find.

If you turn it to airplane mode, you go into wifi and turn it back on. It will work with the wifi connection.

So going from F1 to G is not considered a downgrade. Just curious.

There was a thread recently where someone did get bumped and was asking his options before responding. I am looking for his post because I was curious to see what happened. Found it: No resolution posted.

MIA also means 'Missing In Action'. Thought your luggage was taking a cruise on its own.

I was frazzled with a five year old when we cruised before they made cruise ships family friendly with kid camps. How large is your cabin? That would probably be the largest consideration for setting up cribs, etc. Make sure you bring everything you think you will need, I don't think they have much as far as baby supplies are concerned should you need food, formula, diapers, etc and shops near where the ships dock may not have a lot to offer. From reading the posts, connecting cabins aren't as soundproof as the individual cabins. I'm not sure, but I don't know if most ships have facilities for children that young so the baby may have to be with one or both of you constantly. It would help others if you document your trip so others who are planning to do this will have the benefits of your experience.

You can tell in a Mexican restaurant when the hand made salsa was made. Toward the end of the day, the size of the chopped tomatoes got larger. I'm thinking the perhaps waste may have been a contributing factor in blandness of the food. Also the hesitancy of some to try something new. Having worked in commercial kitchens, the comfort foods usually got completely consumed but a lot of the non-traditional cuisine often had leftovers even though menus were preapproved.

My TA just called me and I mentioned this. She said to order two sandwiches and put all the meat on one. Supposedly they are small.