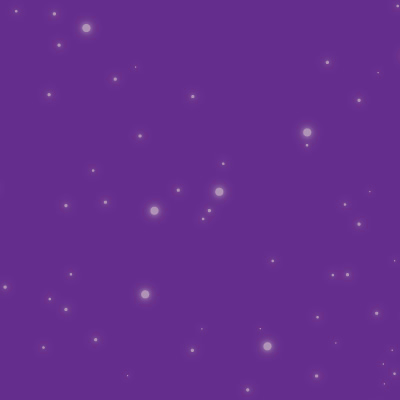 Posts

1,486

Joined

Last visited
Everything posted by KathyC
I'm not on Adventure right now, but I'd suggest going into the roll call section of there boards and ask on the roll call for this week's sailing. The folks on board may see it quicker there.

My TA places the hold, and gives me 6-7 days to put down a deposit.

I have a hold on the Oct 31 Harmony - it is definitely bookable and it's already showing in my cruise planner.

I think Royal just needs to say forget it to Florida and come up here to NJ for test cruises. Our Governor isn't banning anything at the moment. ?

If your cruise isn't until 2022, I wouldn't be surprised. A lot to happen between then and now. Don't stress about that far out yet.

With so many changes being announced last week, I'm not surprised at the lengthy hold. I've always done best reaching Royal right at opening time on the east coast. A lot of the country is still asleep/just waking up, and not making phone calls. The reps are fresh & ready for the day, so at their most pleasant too. ?

I saw the Today Show report this morning, will have to look for the Good Morning America spot.

Billy was at Le Petit Chef too tonight.

Check out these blog posts for info: https://www.royalcaribbeanblog.com/2018/12/20/best-cozumel-beach-resorts https://www.royalcaribbeanblog.com/2017/11/29/excursion-focus-nachi-cocom-beach-break-review-cozumel-mexico https://www.royalcaribbeanblog.com/2016/09/16/empress-of-the-seas-live-blog-day-4-cozumel-mexico

Hmmm St. John is right next to St. Thomas; usually it's an option for excursions when docking in St. Thomas. Do you mean Antigua?

I am so jealous! We will definitely be following along. While you're in St. Maarten, stop by The Blue Bitch and have some wings for me.

I have a FCC we got shorted on for a cruise last December. That TA has worked very hard making calls on it, and they keep saying 2-4 weeks. I'm getting to the point where I'm going to tell them to just ask for our money back and forget the 25%. At this point, the stress and annoyance to the TA and us is not worth the extra money.

Walt Disney World also dropped their mask mandate for outdoors, but still need it in ride lines and queues. NJ did make some changes, but not a lot yet as we still have a lot of people waiting for vaccinations. Our Governor claims "we're not there yet." We were one of the hardest hit states, so he's being cautious.

I'm way late in checking this thread - so sad - I loved Jestine's!!!

I did a comparison post for our first Celebrity sailing:

We thought the excursions were priced comparably when we sailed Summit in October 2019. We didn't book any so I didn't pay close attention but I scanned through and the prices seemed pretty much what I would have expected compared to Royal.

We did KSC once, but we had an early enough stop to spend the day there. The second time, we just hung out at Grills then went back to the ship.

The only Royal excursion we've done was a bus tour of the island. Gave us a great introduction to everything Bermuda had to offer. This was a long time ago, and the ship docked in Hamilton one night, then overnight on the 2nd night slowly sailed to the St. Georges side. The bus tour we did on day 1 gave us the comfort going out on our own day 2 & 3. We got local bus passes for those two days.

We were thrilled to see it open on Grandeur.

We were on Summit after the revolution, and I can agree with a lot of the comments. Some design choices made absolutely no sense.

Welcome to the boards! You picked a great ship for them. One of the suite snobs will give you advice on the suite. Paging @Lovetocruise2002! One thing I can tell you is that the passengers in the inside cabin will not be able to access the suite areas. I think a special anniversary dinner at 150 Central Park would be a perfect gift for them. Either as a romantic dinner or the full 5 person celebration. Lots of items made tableside and makes the experience all the more special. Must try the martini. How outgoing are the happy couple? There is a Love & Marriage game show they can try to be chosen to participate in. They pick 3-4 couples, all at varying stage of marriage and a couple celebrating their 50th has a good chance of being chosen. They have to be willing to be celebrities for the rest of the sailing as the show is recorded and shown over and over on the stateroom tvs for everyone who didn't attend. Other than that, I will leave space for others to chime in. But I will say she's a big ship with lots to offer - don't try to do it or see it all!

I've been following along with him every day, I like his nice quick videos while I'm having my coffee in the morning.