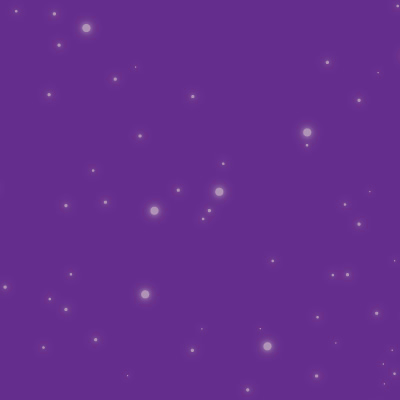 Posts

1,502

Joined

Last visited
Everything posted by KathyC
Welcome to the message boards! Power strips are not allowed on cruise ships and will be confiscated when you arrive, so stick with a multi-port charger. What's great about those is that you plug in the USBs into one block, so it's less blocks to lug and everyone's will work with it, no matter what cell phone brand. But to answer your actual question, I don't have a preferred brand. The one we have is a couple years old, but if you do a quick search on Amazon you can go through the reviews to see what meets your needs. You can get one per cabin, and based on how many people are in each cabin get the number of ports required. Depending on which ship you are on, there may already be USB ports in the cabin. If it's Radiance...most likely not.

No - besides the garage, there is an outdoor lot that used to be the only parking before the garage. There is also Celebrity ships that sail from the same port, and the parking is enough to accommodate passengers from the Summit (smaller ship) along with Anthem (larger ship). So until Celebrity sends Summit back next late spring, there is extra parking.

Welcome to the message boards! I have a terrible time getting emails from Royal for some reason. My suggestion - transfer the booking to a travel agent. They can dig into your booking and get you a receipt. Some agencies use their own confirmations which do not detail the discounts, and others just give you the Royal confirmation. But even the ones that use their own confirmation can break out the details for you. Plus, the travel agent will do all the waiting on hold for you, at no charge. This blog is sponsored by a wonderful, experienced agency that most of us here would recommend. @Beci or @michelle or @Sharla or @Jacki_MEI come to mind off the top of my head.

Happily, restrictions are loosening every week. We are on Celebrity in January and received this in an email: "While visiting the Caribbean, on-your-own tours will be permitted in Costa Maya, Belize City, Cozumel, and Nassau. Please note, families touring with unvaccinated children may only go ashore on excursions provided by Celebrity Cruises." We are not bringing any unvaccinated children, so we are good to go on our own in every port.

I'm not sure, but may I suggest you post this question on some of live blogs? They can look for you and report back.

I know you're all having an amazing time - can't wait to read along!

It may be good for him, but it's not good for us. We live and breathe live blogs and photos by @twangster

Grand Cayman is still on the itinerary for our Jan 8, 2022 Celebrity cruise...

As many times as I've sailed out of Bayonne, I have no idea how long it takes to get to the bridge. But as stated above, there is no guarantee if the ship will sail up north a few minutes to give you a closer view of Lady Liberty. I wouldn't count on it; I think only 1 ship we were on actually did it, to be honest. All the other times they did not. But you definitely want to be up top to sail under the bridge; I'm disappointed we won't be on Oasis to see it. It was close on Quantum class - I can't imagine it looking any closer on Oasis class!

Thank you! We're going next May, just starting to look at excursions.

I'm late to this convo, but I wanted to comment on your time after getting off the cruise. If you are planning on Walt Disney World, you are going to need specific park reservations in advance. You can't just show up right now and get in, without a reservation. Disney has announced they plan on keeping this reservation system in place for a long time, to control crowds as they are not allowing in 100% capacity yet. Currently, they are also requiring masks indoors, and in indoor ride queues. Florida is still coming down from being the leader in delta variant covid cases, and depending on what is happening by January, you may or may not be wearing masks at Disney. Universal has a different set of rules, so make sure you research each one to see which fits your group best. Have fun!

Looking forward to Apex in January!

We're sailing out of Ft Lauderdale in January, so just starting to look at my options. Thanks @SPS for this graphic. I'm sure the requirements will change 10 times between now and then, but I'm in the "always prepared" category of cruiser so I need to have a spreadsheet of every possible option months in advance.

@Plumlee2028was Celebrity offering any type of luggage valet service to the airport yet?

@Whiskers try asking your question here

We're looking for something similar. We have an evening flight and I don't want to lug my bags around all day. I wish you could check them at baggage claim at 9am but come back for a 7pm flight, LOL. Fort Lauderdale is the perfect place to go from ship to airport to beach in less than 30 minutes.

I'm not on Adventure right now, but I'd suggest going into the roll call section of there boards and ask on the roll call for this week's sailing. The folks on board may see it quicker there.

My TA places the hold, and gives me 6-7 days to put down a deposit.

I have a hold on the Oct 31 Harmony - it is definitely bookable and it's already showing in my cruise planner.

I think Royal just needs to say forget it to Florida and come up here to NJ for test cruises. Our Governor isn't banning anything at the moment. ?

If your cruise isn't until 2022, I wouldn't be surprised. A lot to happen between then and now. Don't stress about that far out yet.

With so many changes being announced last week, I'm not surprised at the lengthy hold. I've always done best reaching Royal right at opening time on the east coast. A lot of the country is still asleep/just waking up, and not making phone calls. The reps are fresh & ready for the day, so at their most pleasant too. ?

I saw the Today Show report this morning, will have to look for the Good Morning America spot.