 Posts

22

Joined

Last visited
Recent Profile Visitors
The recent visitors block is disabled and is not being shown to other users.
esmoov's Achievements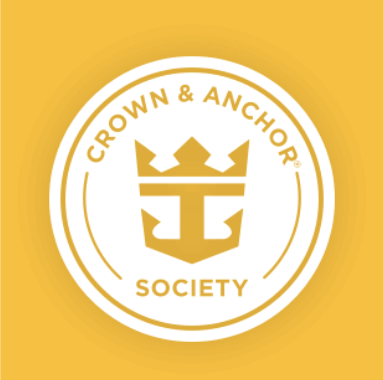 Gold (2/7)
20
Reputation
Just disembarked from 9 day on Allure (Aruba / Curcao / Labadee) 6200 passengers on 5400 capacity ship!!! Yes, it felt packed. I knew something was going on in advance when I was having trouble finding an excursion or finding only the 2:00pm excursion start time. Also no royal up offered. Staff shortages as well. Red neckerchief chef flipping burgers at Johny Rockets; frequently only 2 bartenders at the pool bars on deck 15; casino cashier working the x-ray machine at the Aruba embarkation. Service slow at all of the specialty restaurants.

For me it would be simpler to have have 3 vax cards and six test results on an app. Less crap to pack and worry about. The problem with the U.S. vax cards is that they sell them on Amazon ($8.48US for a 10 pack) so I question whether ports may want to see proof of vaccine when we arrive or may not accept the Amazon version as proof. The NY state app for example pulls from their own state records and the United app sinks to affiliate labs. As of last week I need to show my vax card to enter certain prisons in NJ (FYI - I have my 2 Walgreens prescription receipts attached as additional proof). The guards look at the card (no verification if that exists). I guess they figure I would be nuts to enter a prison unvaccinated. With so many people traveling, from so many countries (different language records etc), airlines do not want to place an extra burden on their gate agents.

Any idea (or if someone from RCL is reading this) if RC and Celebrity will be using any of the Apps currently on offer to show proof of vaccine as well as the PCR tests required to board and return to the U.S.? United Airlines uses Health Pass on Newark to Hawaii flights and Common Pass of flights out of Germany and Japan. IATA travel pass has cut agreements with multiple carriers. ClearPass is used by MLB and NY state has Excelsior to get into stadiums and such. Only asking because it seams a lot more convient than me leaving my card in my swim trunks and jumping in that Costa Maya port pool- who's water quality may be more dangerous than the virus if ingested.

The App shows a la cart links to click- "your assembly station" location with a "find it on deck" link; Next you have a "life jacket instructions" animated video; thereafter you can click to play the "Emergency Horn." The next section is "visit assembly station" which is the same as the "your assembly station." Finally there is the "additional safety tips" video, which is in English, German, Italian, Portuguese, Spanish, French, Mandarin, Japanese, Korean - which explains the alarm, where to find muster station on the back of your door, sea pass; use the stairs not the elevator in the case of the unlikely event of an emergency. You cannot eat, smoke, eat or use your phone during an actual emergency. Your children will be brought to your muster station by the nursery crew based upon their colored bracelet. No open flames; no smoking in state rooms and no throwing cigarette butts over board.

Website check-in just opened up as well.

Check in now available on the app only as of this morning! Looks much like the check-in for Edge. Passport picture needs to be uploaded. A security photo needs to be uploaded; Address; Emergency Contact; Onboard Expenses credit card number; You have to acknowledge ticket acknowledgment and Health Acknowledgement. After that you have to select an arrival time in 1/2 hour intervals starting at 12:00pm - 12:30pm and ending the latest 6:00-6:30pm. Each guest in your party can pick a different time slot. The day before the cruise the final feature is activated - "Health & Safety" which asks a series of questions relative to have you experienced the following in the last 14 days: Fever/Chills; Difficulty breathing; Fatigue; Sudden loss of smell; Sore Throat; Nausea / Vomiting. As a result you will likely need cell service and data in Saint Maarten to pre-board. There are no special instructions on the app as per luggage drop off etc.

Has Celebrity allowed check-in yet on the June 5th sailing??? I am 51 days away on my sailing and NO check-in as of yet. Just curious as to whether there are any special arrangements etc?

Frontier Airlines to begin flights to Sint Maarten from Orlando, Miami starting July 10, 2021. https://www.caribjournal.com/2021/04/19/st-maarten-frontier-airlines-flights/

Thanks for this. Newark gets a bad rap, but I think that has to do with United. They are a complete disaster in general but especially at EWR. Both their departure and arrival curb pick-ups are routinely backed up onto the circular highway around the airport. There is routinely a serpentine line on the after check-in just to get on the escalator to the actual gimungous serpentine line for security. I refuse to fly with them unless they are the only flight that exists. I followed this rule and even then, United left me (chaperon on a high school trip) stranded in Nebraska with 12 high school kids - they lied and said that it was due weather where our plane was coming from. Not a single cloud over the U.S. that day and flight tracker showed that our plane was sent to another airport. When confronted with this, they said that they did not have enough people booked on our flight to Newark and was rescheduled for Monday morning. Flight to Hawaii sat on the tarmac for 4 hours, would not let us off = 15 hours on the plane. Got in the air and they ran out of food 3/4 of the was down the aisle.

The answer they provided us was "you need to read the terms" and that FBC can change your flights at any point. Which I get, however if they are offering flights at different price points they should adjust the price down if especially where the flight was changed from a direct to a connecting now making the flight 3x longer....

The originally scheduled outbound flight no longer exists, the originally scheduled return flight still exists, FBC changed our flight to a connecting flight - which would have been and still is lower price.

We booked Millennium this June out of St. Maarten. Decided to book through Flights By Celebrity (FBC). Paid more for a direct flight to and from and also for leaving at reasonable times. Paid approximately $450 p/p. More specifically, the flights I purchased were leaving JFK at 11 a.m. the day before embarkation and 2:00 p.m. on the return. Connecting flights and earlier times were significantly cheaper. First, FBC changed the out bound flight to 7:00 a.m. This is a problem since getting to JFK is always an issue and this adds $150 since Uber is a premium at 3:00 a.m. - Complained and they changed the flight to 8:30 out of Newark. Today they change the return flight to a connecting flight - now making this a 9 hour return flight and again adding an additional $100 Uber premium by the time we get out of the airport at 1:00 a.m. If I had booked this flight originally it would have been $80 less p/p. Now FBC wants $225 p/p to change the tickets. Really?? So I paid a premium for the direct flights that they were selling, they change them to the less expensive fairs and keep the difference...and want to charge $225 per ticket to change the tickets. Watch Out...

Pursuant to federal law - CARES Act https://www.cms.gov/files/document/FFCRA-Part-43-FAQs.pdf, if you have medical insurance you should not be paying anything for a COVID test that is deemed "medically necessary" - which means that you have one, or more symptoms (i.e. headache, the runs, cough, runny nose, cough lost sense of taste etc) or you were near an infected person - (FYI telling the receptionist that you are going on a cruise likely may not bee deemed a symptom). As such, if the testing site is asking for your insurance card and cash, red flags should go up. However, every plan is different and if a lab is out of network you may have to pay first, claim later.

You can find a rapid test here http://www.rapidtesttravel.com .

So we are flying in the day prior, notwithstanding that the ship sets sail at 10:00pm. However I thought that this was important given that St. Martin flights are like one per day. The government of Sint Maarten just emailed me back and said that the insurance is not necessary if staying less than 24hours. It looks like I may have to pay. Also today, the airport in Saint Maarten just started an in-airport (parking lot) rapid test lab for $110 per test in order to re-enter the U.S. [would have better if they put it in that bar at the end of the runway] https://www.sxmairport.com/includes/pdfs/Laboratory_services_SXM.pdf . I would note that per the government website there had been only one lab offering the rapid test on the island and it was NOT OPEN ON SATURDAY or SUNDAY. Thus unless the cruise line was testing you (Celebrity is supposedly testing all cruisers before debark included in your cruise fair), you would have had to wait until Monday - if you could get an appointment, if planing on staying post cruise. This is also a very useful sit for finding a COVID test any where in the world- http://www.rapidtesttravel.com.