In:
No one likes making mistakes, but it's bound to happen while traveling, especially over the course of twenty cruises.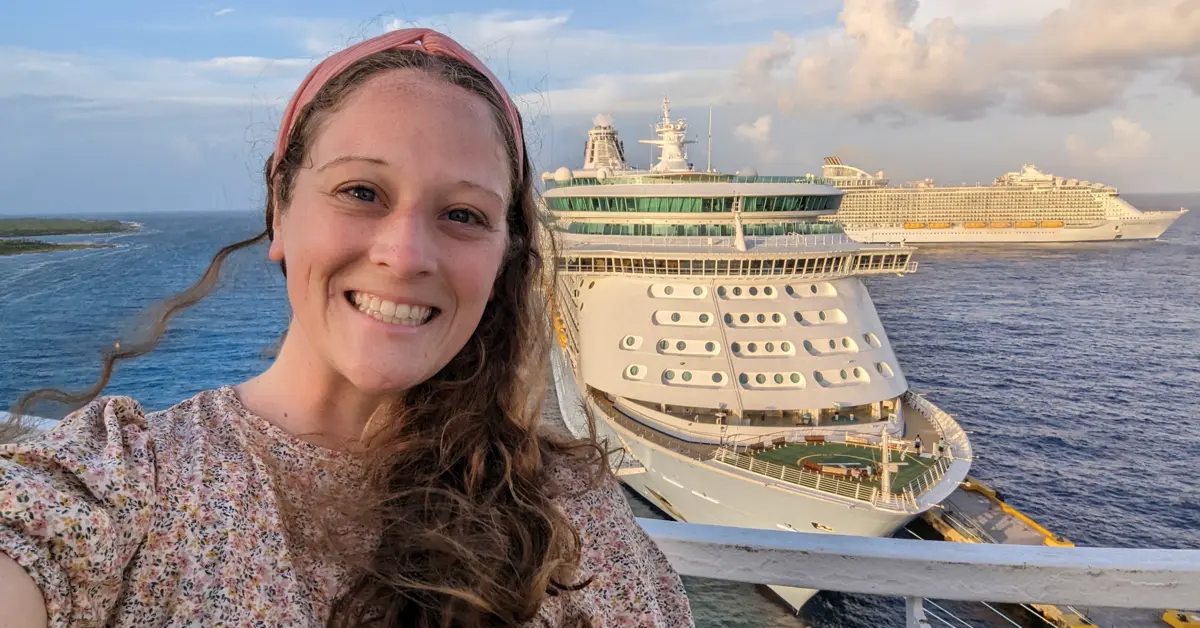 In the past two years, I've spent 106 nights on cruise ships, sailing everywhere from the sunny Mediterranean to the tropical Caribbean and chilly Alaska. Even though cruising so often has taught me to avoid plenty of rookie cruising mistakes, I still have a few regrets from my time onboard.
Whether booking one itinerary over another, wishing I packed more efficiently, or booking a risky flight schedule, there are a few things I wish I did differently.
If you have an upcoming cruise, it's helpful to know what to avoid during the entire process so that you can avoid stress and hassle later on.
After spending over 100 nights on cruise ships, these are my 8 biggest cruising regrets you should avoid making.
Booking too many Western Caribbean itineraries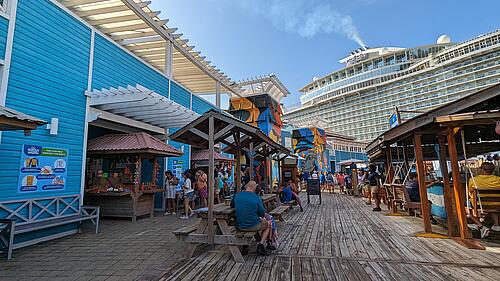 Latin America is my favorite region of the world, and I make it a point to visit the region as often as I can. Not only do I love practicing my Spanish skills, but the friendliness, diverse landscapes, and relatively low costs of the region keep me coming back time and time again.
Because of this, I tend to book Western Caribbean cruises far more often than cruises to other regions in the Caribbean. Not only do I get to visit some of my favorite ports on a Western Caribbean cruise, but these itineraries have fewer sea days than Eastern Caribbean sailings, and I'll always take an additional port day over another day on the ship.
Yet on my most recent Western Caribbean cruise, I found myself getting bored with visiting the same ports over and over. While I enjoy visiting destinations like Cozumel, Costa Maya, and Roatan, I've already been to the ports several times.
Related: Best shore excursion in every Caribbean cruise port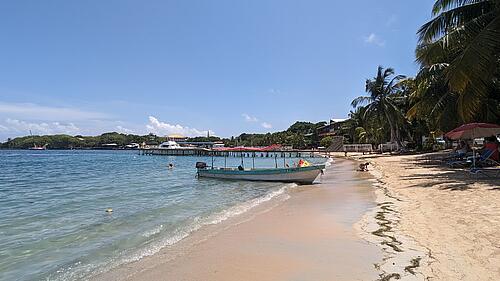 I knew exactly what to expect in each of these ports, and I didn't feel I was growing from the travel experience anymore like I would have if I were visiting new destinations.
I regret not booking more diverse itineraries in the Caribbean throughout the past few years. While I have been to Cozumel four times, for example, I've never seen the white sand beaches of Aruba, ridden the scenic train in St. Kitts, or hiked to a waterfall in Dominica.
I wish I chose my itineraries more wisely so I had the chance to visit a greater number of destinations.
Not making My Time Dining reservations
On a recent Quantum of the Seas cruise, I decided to try My Time Dining for the first time. Unlike Traditional Dining, in which guests dine at the same time each day, My Time Dining allows guests to dine at a different time each evening, and I was curious to see how the two compared.
Yet as my cruise approached, I completely forgot to make My Time Dining reservations on Royal Caribbean's Cruise Planner website. As soon as I boarded the ship on embarkation day, I headed to the Main Dining Room to figure out how to make reservations, but I found that availability was more limited than I expected.
Related: Royal Caribbean My Time Dining versus Traditional Dining
Ultimately we were able to get a time sorted, but it caused unnecessary stress, and I certainly did not want to wait in the long "No Reservations" line each evening.
If I ever do My Time Dining again on a Royal Caribbean cruise, I'll make sure I make reservations in advance.
Waiting too long to purchase compression packing cubes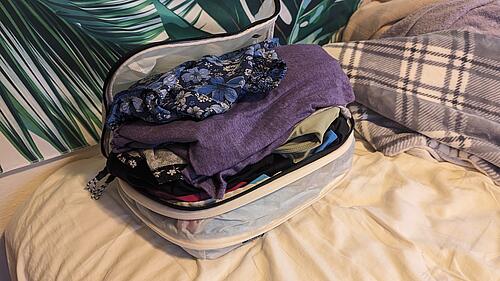 I am a big advocate of using packing cubes when traveling. Packing my clothes into packing cubes allows me to fit far more clothing items in a small suitcase. As another plus, it also keeps my belongings organized while traveling.
For years I had been using a random pair of packing cubes I purchased on Amazon. There was nothing special or fancy about the cubes; they condensed my clothes slightly, allowing me to pack more easily.
A few months ago, however, my packing cubes needed to be replaced. I ordered a pair of "compression" packing cubes. To be honest, I didn't really understand what these were, and I just purchased the first cubes I saw online from the reputable company Thule.
When I received them in the mail and tested them out, I was in shock with how many clothes I could fit into a single cube. There are two zippers on each cube, one for closing the pack initially and the other for compressing the items in the cube even further.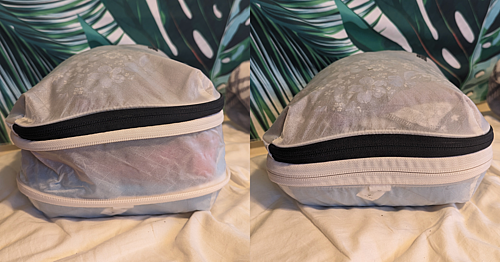 With compression packing cubes, I can easily fit around double the amount of clothes in my carry-on suitcase. I can't believe I waited so long to try compression packing cubes! Now, I will never travel without them.
You can purchase the packing cubes here.
Not taking a scuba diving course on a cruise ship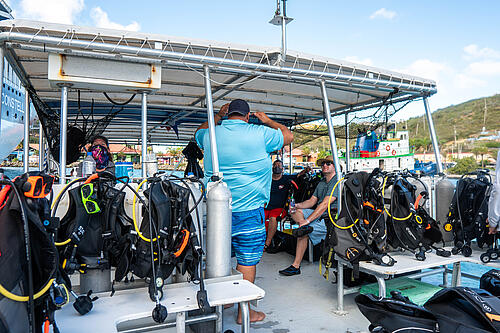 Select Royal Caribbean ships offer the chance to become PADI Open Water scuba certified onboard, which is an internationally accepted scuba diving certification. For those interested in scuba diving, doing the course onboard is a convenient way to become certified.
In the course, you first do a few training sessions in your cruise ship's pools. Once in port, you complete your open water dives in the ocean to become certified.
Ever since my first cruise, I had been meaning to book the course and become a certified scuba diver, but I kept putting it off for one reason or another. Even after booking a "Discover Scuba" shore excursion in St. Thomas—one of my favorite shore excursions to date—I still kept putting off taking the course.
Related: Excursion Focus: Discover Scuba Diving in St. Thomas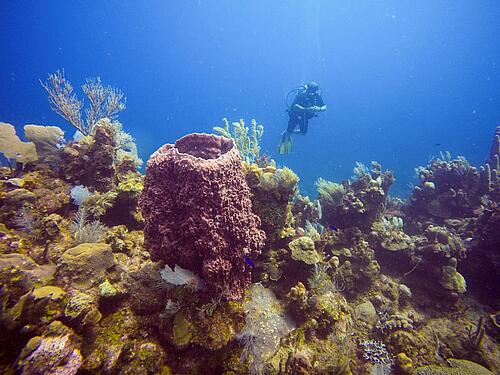 An upcoming trip, however, has me regretting not becoming certified on a Royal Caribbean cruise. I'm headed to Australia this fall and didn't want to pass up the opportunity to scuba dive the Great Barrier Reef.
Because I'm not scuba certified, I had to book a course in my city in order to be ready to dive once I get to Australia. Now, instead of learning to dive in warm, coral-filled waters, I'll be taking the course in the frigid waters of a high alpine lake.
If I could go back in time, I would have completed my scuba diving certification on one of my cruises. Not only would I have been able to dive in some spectacular locations in the Caribbean, but I wouldn't have had to book a last-minute course at home.
Not booking a land-based cruise tour after my one-way Alaska itinerary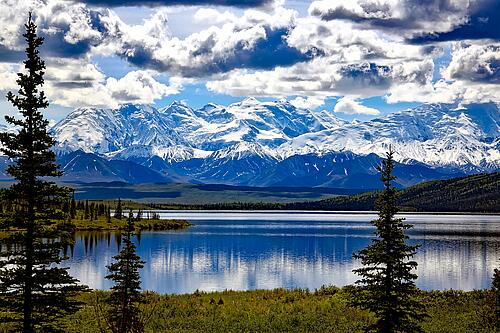 Last summer I booked the cheapest Alaska cruise I could find, a one-way itinerary departing from Vancouver, British Columbia and ending in Seward, Alaska.
Unlike other ports on an Alaska cruise, Seward is not located in the state's famous Inside Passage. Instead, the port is in Southcentral Alaska, just two and a half hours from Anchorage.
Visiting the port is only available on one-way Alaska itineraries, and many passengers take advantage of the itinerary by planning extra days in Alaska before or after the sailing. Most of these visitors plan a trip to Denali National Park & Preserve, home to the highest peak in North America.
Related: Royal Caribbean Alaska cruise guide
Some passengers plan this extra time on their own, renting a car and sightseeing without a guided tour. Others, though, opt to reserve one of Royal Caribbean's Cruise Tours, which are multi-day sightseeing tours on land.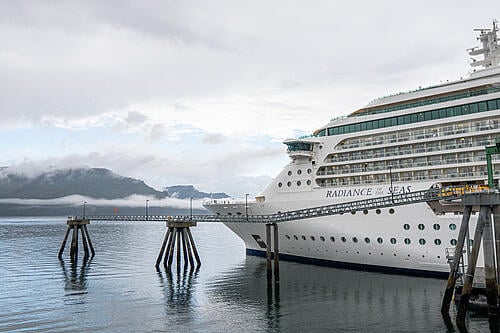 After an eight day trip I thought I would be ready to go home, so I didn't bother planning extra days in Alaska's interior. Although visiting Denali has always been on my travel bucket list, I figured I could come back another day.
Upon arriving in Anchorage, though, I immediately regretted not planning extra time in Alaska's interior. On the day of my visit to Anchorage, there was a clear view of Denali's peak, and I was awestruck by the mountain's beauty even from so far away.
At this point I realized it was silly to try and rush home. I should have taken the opportunity to visit more of Alaska instead of waiting for a future trip that may or may not happen.
While I can't go back in time, I wish I had planned extra time in Alaska after my one-way cruise.
Booking a flight with a short layover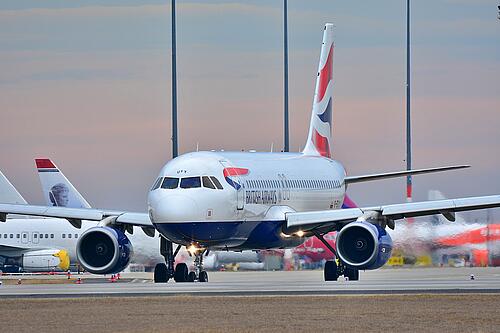 When booking flights for my Symphony of the Seas cruise earlier this year, I made a decision I swear I'll never do again—I booked a layover of just one hour.
If there's anything that traveling across the country several times per year has taught me, it's to always schedule more time than you think you need for a layover. As a general rule of thumb, I prefer booking layovers that are around two or three hours.
Even though a longer layover means more time waiting around in the airport, it's worth it for the peace of mind. Layovers under an hour can be extremely tight, especially if you're traveling through a busy airport or if your first flight is delayed! I would much rather hang out in an airport lounge for an extra hour than risk missing my flight.
Yet when I booked my flight to Miami earlier this year, I neglected to follow my own advice. I booked a flight with just a one hour layover in Salt Lake City—the itinerary would save me five hours of travel time, so I figured it was worth the risk.
Related: The costly cruising mistake newbies make planning their first cruise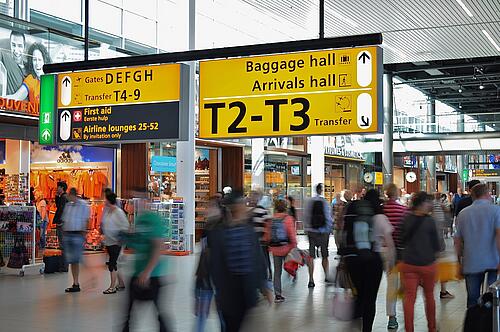 When it came time to fly, my first flight was over thirty minutes delayed. Panicking, I soon realized I would only have around five minutes to catch my next flight before the doors closed.
Once in Salt Lake City, I sprinted faster than I ever have before to make my connection. Luckily I made the flight with about a minute to spare, but the shorter travel time was absolutely not worth the stress.
Since then, I will never book a layover under an hour in any circumstance, but especially when heading to a cruise port.
Packing too many clothes for an Alaska cruise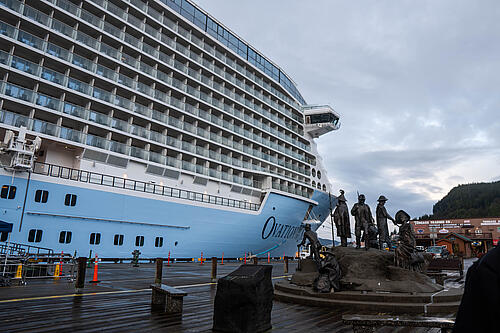 Speaking of packing lightly, one of my biggest cruising regrets was packing way too many clothes for my first Alaska cruise.
Although I have now been on five Alaska cruises, I was totally overwhelmed with what to pack for my first sailing to the Last Frontier. I ended up doing something I never do while flying—check a bag—and I basically put my entire wardrobe into the suitcase.
Once in Alaska, I realized just how big of a mistake it was to overpack. Unlike the hot, humid Caribbean, I found that being in Alaska meant my clothes stayed cleaner longer. I spent most port days in the same outfit: a pair of leggings, a sweater, and my rain jacket.
Related: Alaska cruise packing list: What to pack for your sailing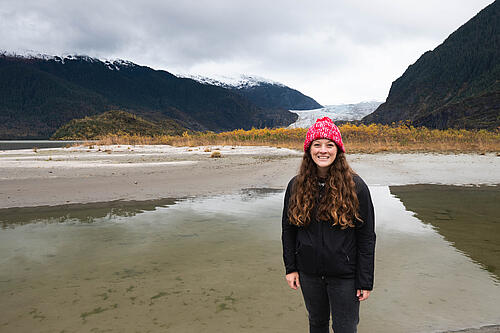 There was no need to pack six sweaters, two sweatshirts, five long-sleeve shirts, a down jacket, a rain jacket, three pairs of jeans, and five pairs of leggings. In fact, I probably only wore about half of what I packed.
While overpacking meant I could have a wide selection of outfits to choose from each day, it ultimately created more hassle than it was worth. From paying for a bag fee to navigating Seattle's public transit and walking around the city with a huge suitcase, I swore I would never pack so much for a cruise again.
Since my first Alaska cruise, I've only ever packed for cruises with a carry-on suitcase and a personal item. For more information on how I pack so lightly for these cruises, check out this article on everything I packed for my most recent Alaska cruise.
Sailing from the same embarkation ports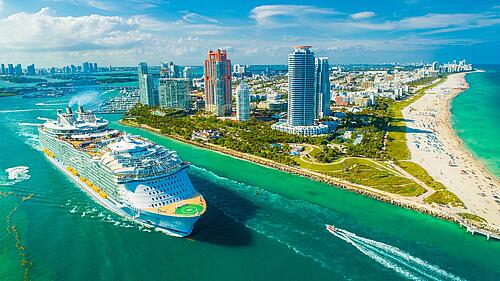 My last major cruising regret is sailing from the same embarkation ports all the time.
I do not live within driving distance of a cruise port, so that means I frequently fly to ports around the world. Although I could have used this opportunity to visit cities I had never been to before, such as Houston, Amsterdam, and Quebec City, I found myself booking cruises from the same ports over and over.
I've sailed from Fort Lauderdale and Miami more times than I can count, but I've never booked a cruise from New York, Baltimore, or Rome.
Because I always arrive a day before my cruise begins, I spend the first day of my trip sightseeing in the embarkation port. I wish I would have been more adventurous with my embarkation ports so I could have spent time sightseeing in a wider variety of destinations.
Do you have any cruising regrets? Let us know your biggest mishaps in the comments below!