In:
Issues can pop up in any aspect of travel, and the difference between a temporary blip and a major problem can sometimes be measured on how prepared you are to handle it.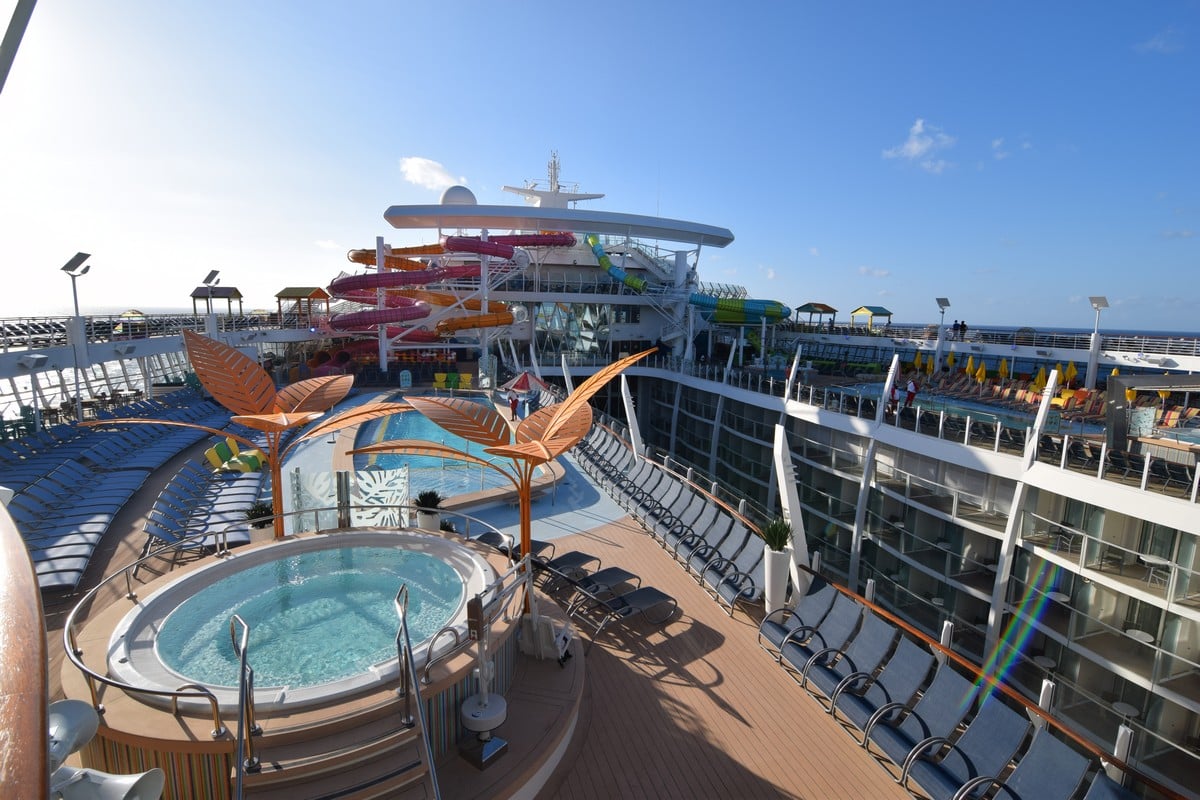 Overall, the cruise experience goes quite smoothly for most guests, but knowing what to do if you run into one of these issues can really mitigate the fallout.
Here are the smart answers to some real-life scenarios and what to do if they happen to you.
Being unaware of required protocols and tests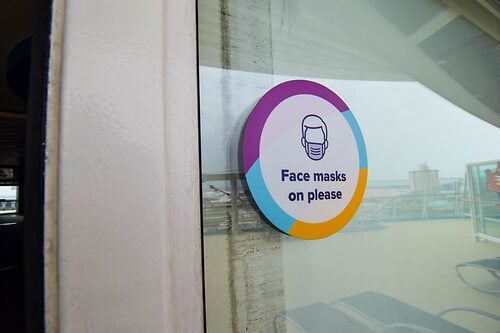 Did you read about some cruise ship passengers who were surprised by a requirement or protocol and were denied boarding? It is really easy to avoid being those people with just a little bit of effort.
First, it is always a good idea to book a cruise with a good travel agent.  Travel agents do much more than simply take your credit card information. They are given regular updates by Royal Caribbean about important changes and can convey to you the most critical information you need to know, especially when policies change.
In addition, you can always review Royal Caribbean's health policies in one easy to find spot online.  Bookmark that page and check it in the weeks and days leading up to your cruise.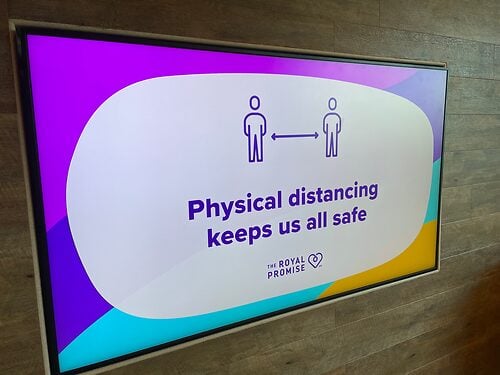 If you run into a question or concern, I recommend reaching out to Royal Caribbean via their Twitter or Facebook pages. They respond quite quickly and without the hassle of waiting on hold if you were to call.
If the protocols or rules don't suit you, you can cancel up to 48 hours before your cruise sails under Royal Caribbean's Cruise with Confidence policy.
This allows anyone to cancel their cruise for any reason and get a 100% credit towards a cruise down the line.
In order to get a cash refund, you will need to cancel your cruise before your final payment date.
Your luggage gets lost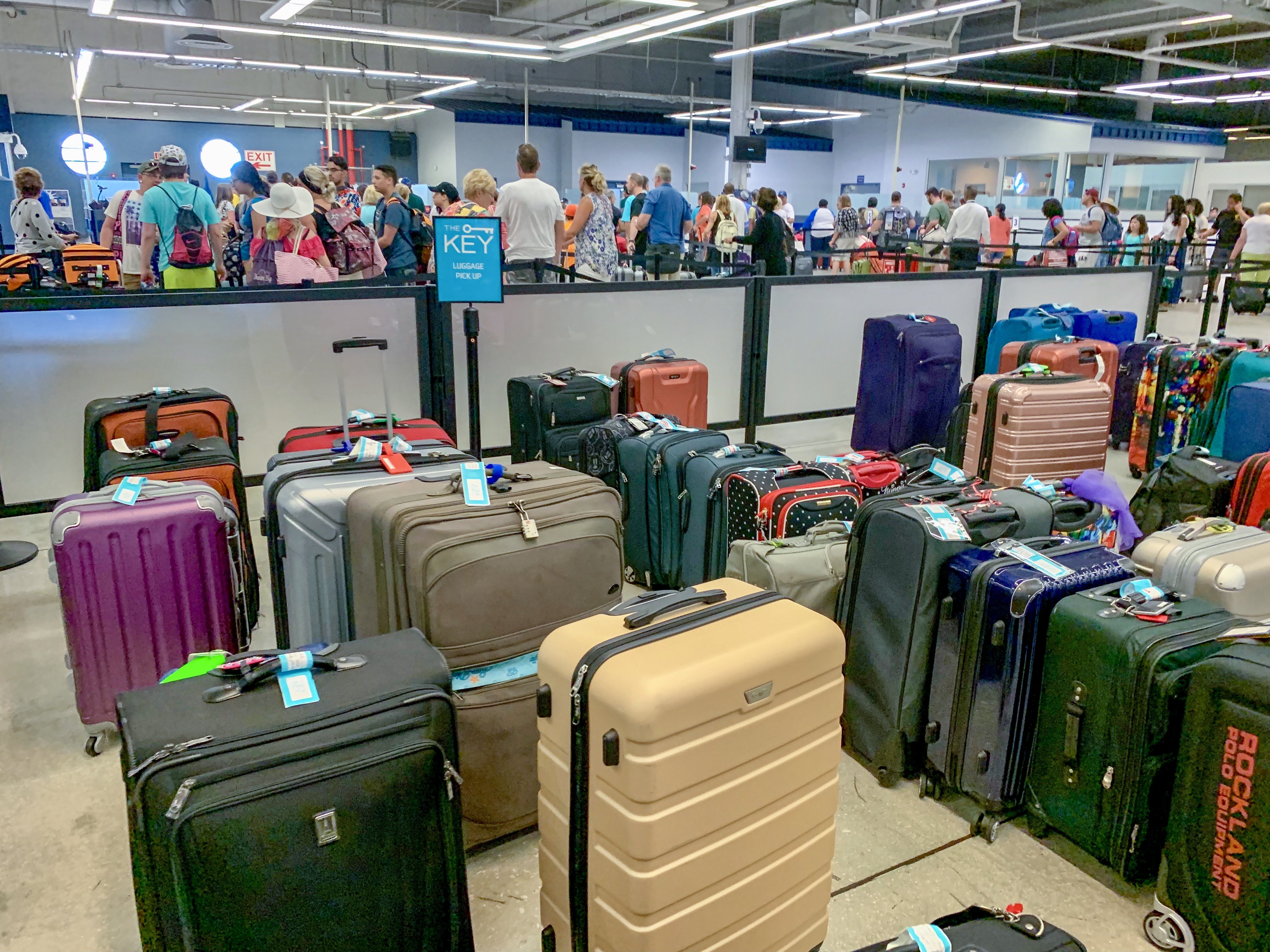 When you arrive to the cruise terminal, you can drop off your bags to have porters put them on the ship to be delivered to your stateroom.
The first thing you should do is take a walk down your hallway on your deck. The most common scenario is your bags got placed in the wrong staging area to be delivered, so take a walk down the hallway and even on the other side of the deck to see if you can spot them.
Another common issue is your bags were not delivered because there was something inside flagged by security. Clothing irons, alcohol, scissors, and a host of other prohibited items can get your bag withheld.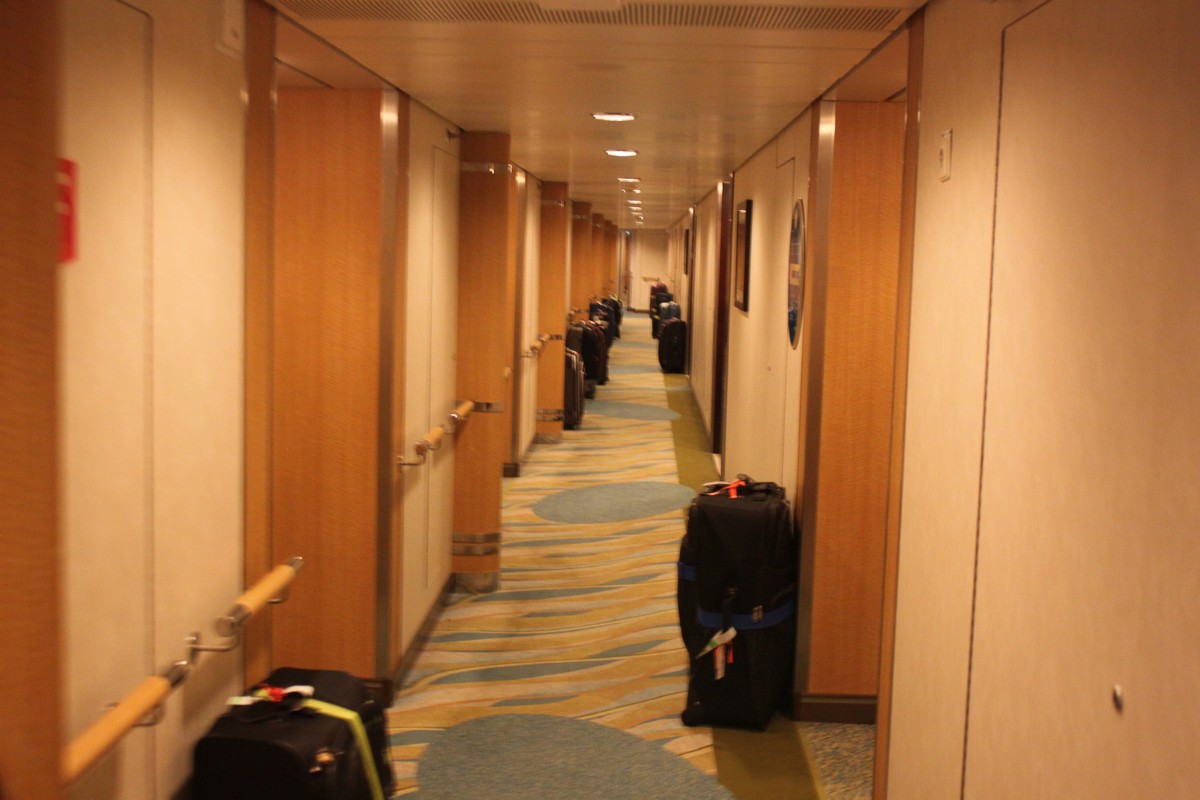 Usually security leaves a message on your stateroom phone to collect the bags, but you can always head down to the security desk on deck 2 to see which bags are there and claim your bag.
Another possibility is the luggage tag accidently got ripped off in transit, and Guest Services will hold it until someone comes to claim it.
My advice is don't jump to the conclusion your bag is indeed lost too quickly.  Sometimes it just takes a while for bags to get delivered, but speak to Guest Services once the ship departs and you are not seeing bags being delivered in your hallway.
What to do if you get sick or hurt during the cruise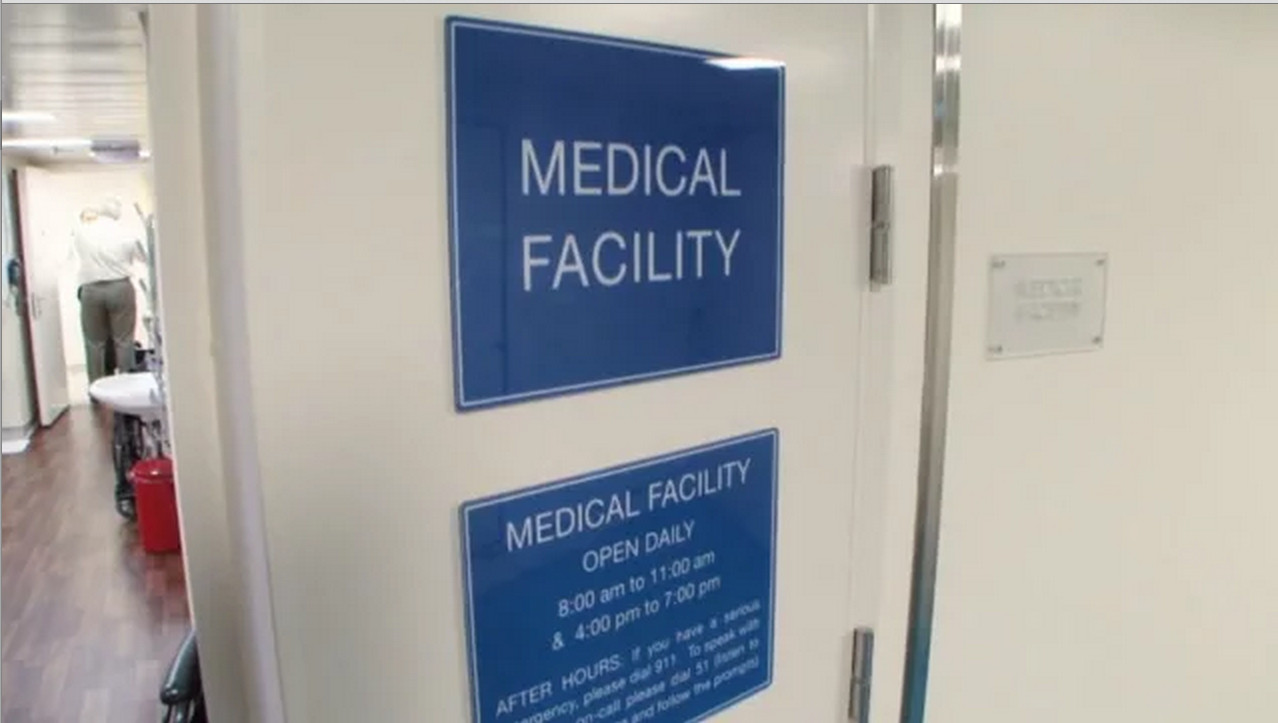 Royal Caribbean has an onboard medical center on all of its ships that guests can and should visit if they feel ill or injure themselves.
The medical facility can handle a host of common issues, and triage anything major before getting you to a full medical facility.
A lot of guests feel a sense of embarrassment or worry about getting in trouble for going down to medical center. The truth is they are there to help, and not every visit will result in a major bill or immediate quarantine.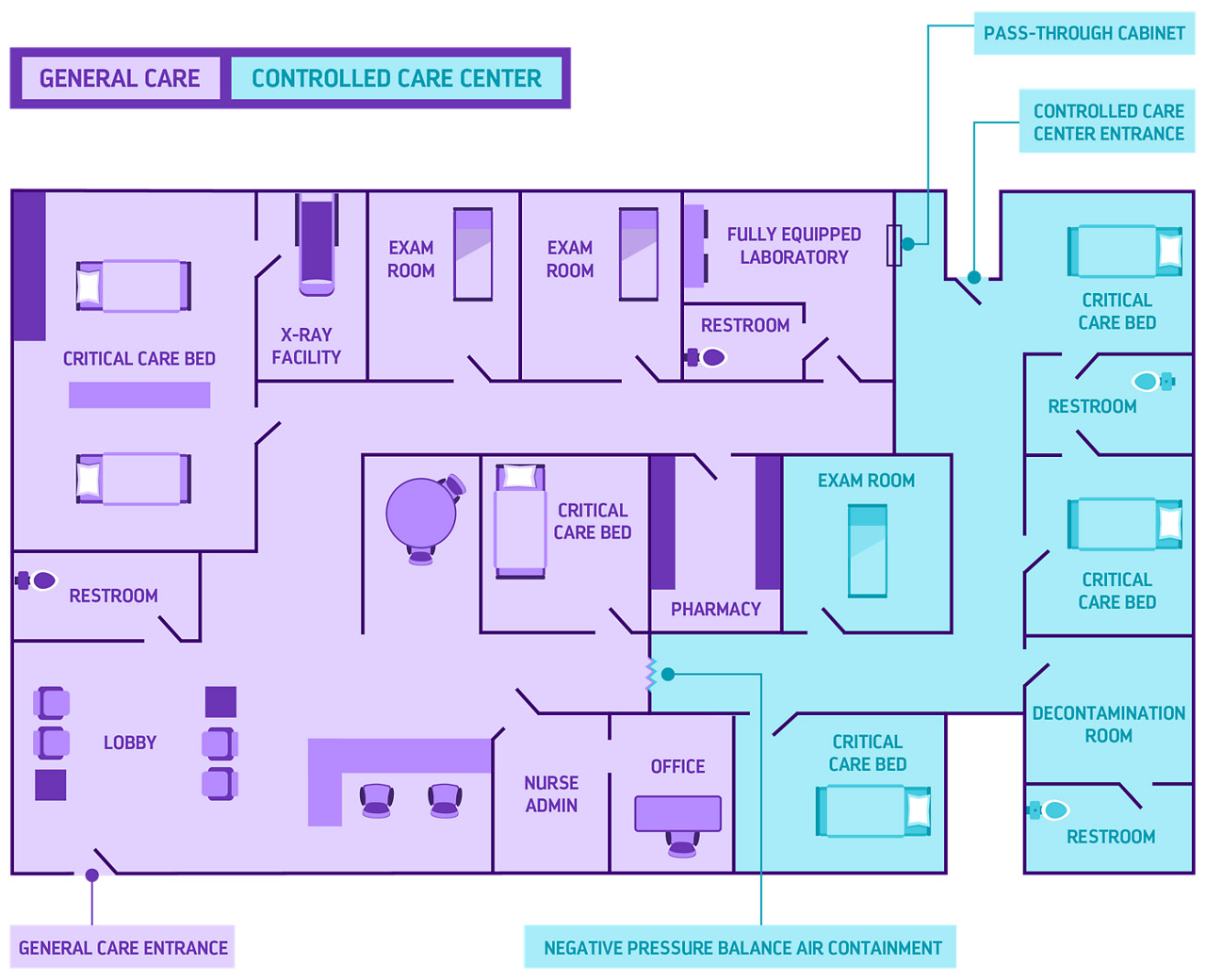 With Covid-19 being at the forefront of many guests' minds, Royal Caribbean upgraded its medical facilities to handle any potential Covid cases onboard.
The medical team will evaluate the guest in the comfort and privacy of their stateroom, by an in-person visit or by video tele-consultation and determine if a Covid-19 test is needed. The ship's onboard medical facilities can offer rapid PCR testing and results onsite; state-of-the-art equipment enhancements like hospital-grade ventilators with CPAP and BiPAP capabilities; a dedicated Controlled Care Center where infectious guests or crew can be cared for away from general medical areas; and more critical care beds on each ship.
You should be aware the medical facility does not take any insurance, so you will have to pay out of pocket for their services and then reimburse yourself with your insurance provider.  Travel insurance can often cover more of these services, but check your coverages before assuming anything.
The catch-all for special needs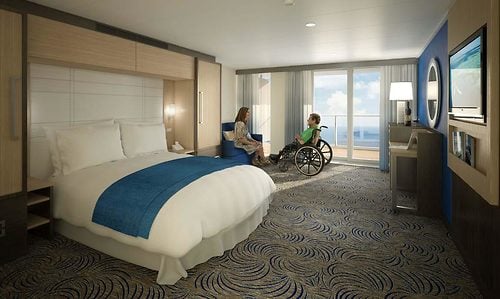 If at all possible, submit any special needs requests before your cruise via Royal Caribbean's special needs form.
Dietary requests, C-PAP machines, mobility assistance and whole bunch of other really common special needs can be submitted before the cruise to be ready when you get onboard.
If you are on the ship and a special need arises, there are a few crew members to speak with to tackle the issue.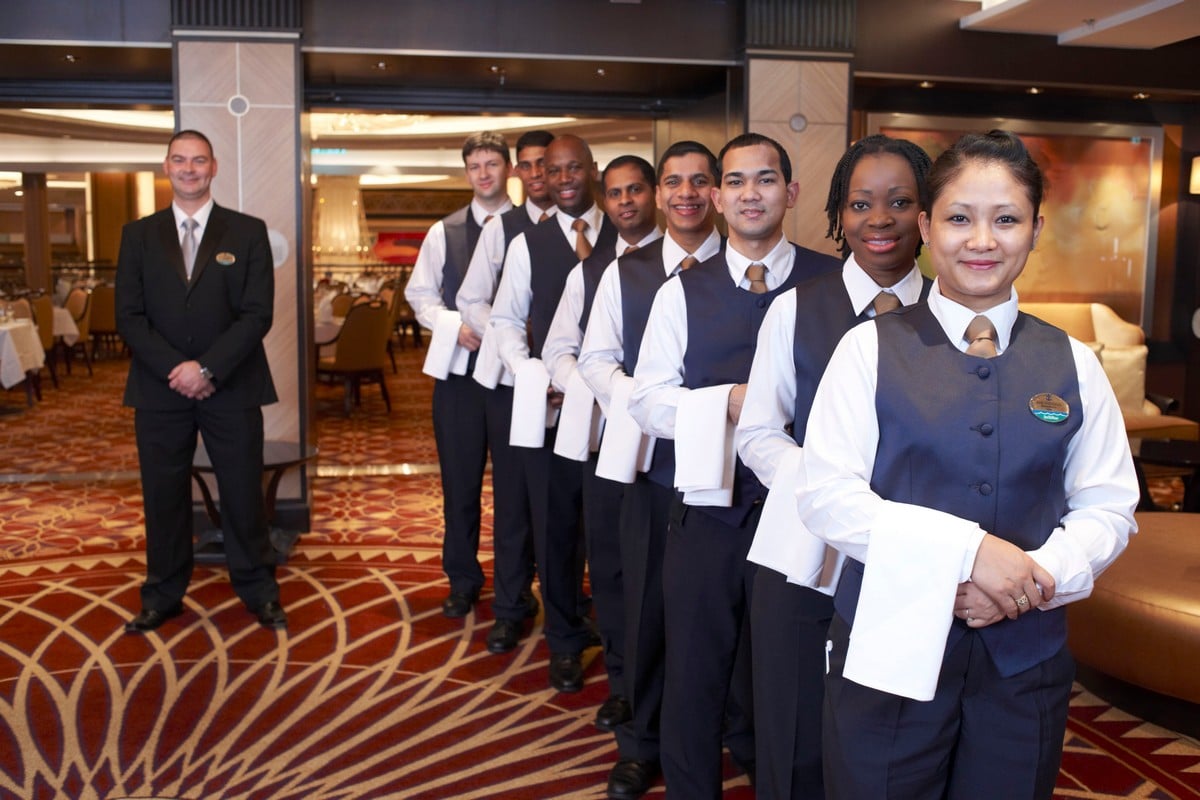 For dietary requests, speak to the head waiter in your section of the dining room.
Guest services is another option for coordinating concerns you may have.
How to deal with a problem on a shore excursion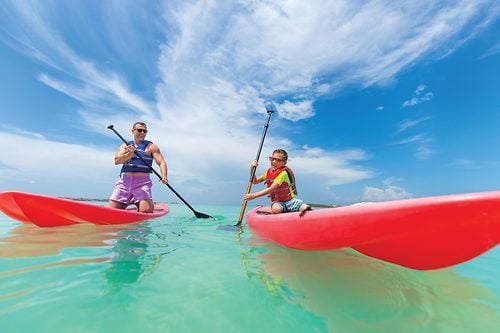 If you run into an issue during your shore excursion, be sure to talk to your tour guide as soon as possible so they can do their best to address it. 
If your tour is sold through Royal Caribbean, once you get back on the ship be sure to go to the shore excursion desk to address your concern.
Do not wait until you are home to identify a problem, as the issues are handled while onboard the ship.
Billing problems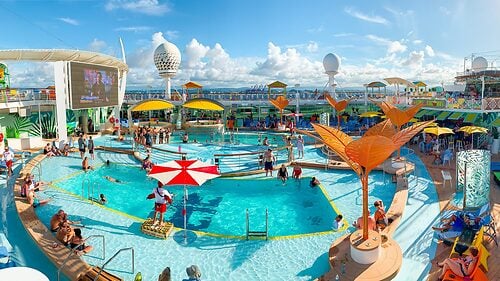 I cannot stress enough the important of dealing with any issues with your bill while you are still onboard the ship.
Waiting until you get home makes the process of disputing any charges much more of a hassle than it has to be.
You can track all of your charges via the Royal Caribbean app, which appear in near real-time once the transaction is complete. Alternatively, Guest Services can always print out a copy of your bill at any time.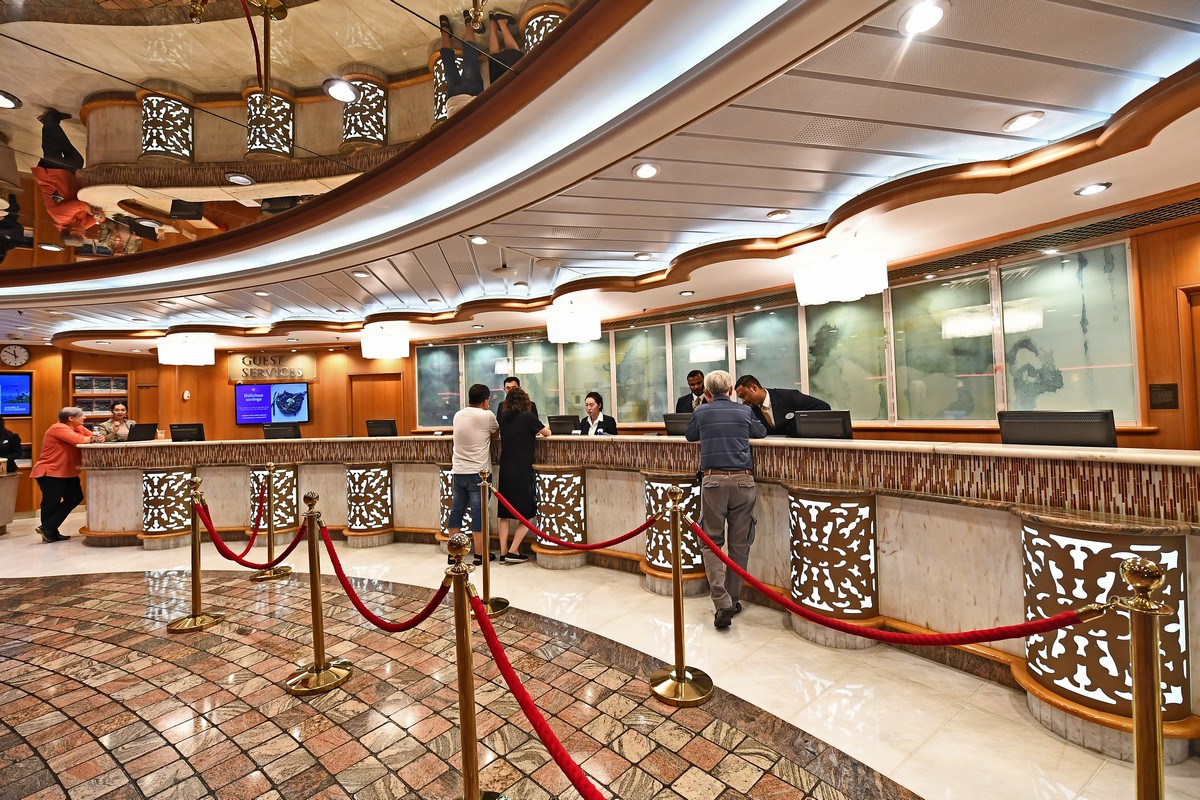 Instead, go to Guest Services while you are still onboard to discuss any billing questions you may have.
If you are staying in a suite, the suite concierge can also assist with billing issues on your SeaPass account.