In:
Welcome to March! We hope you are having a great weekend and are ready to sit back, relax and catch up with all the latest Royal Caribbean news!
Royal Caribbean is in the process of cutting back on the level of service that room attendants on its ships provide each day.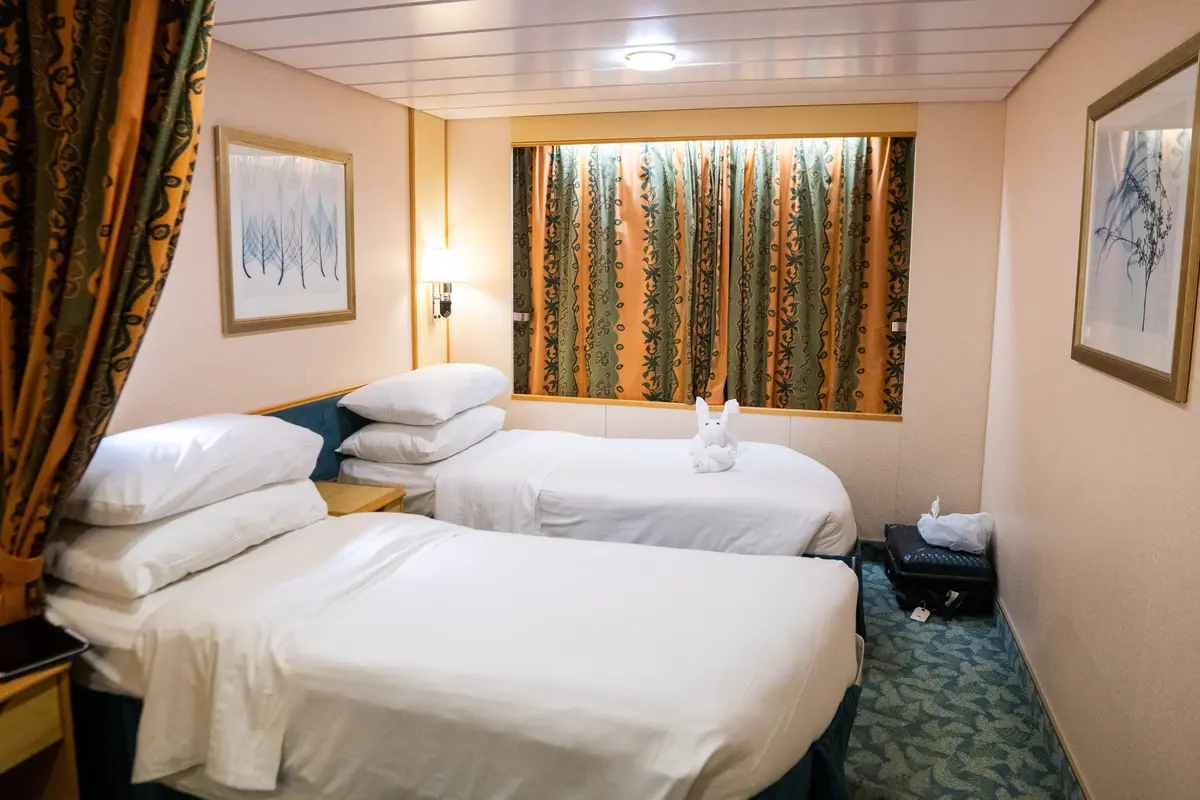 Royal Caribbean is switching over its ships so that room attendants only clean most cabins once a day instead of the twice-a-day cleaning.  This applies to non-suites, and Junior Suites and higher category cabins will still get twice-a-day cleanings.
Why the change? The cruise line says it's to be more sustainable and to align with global hospitality trends.
Royal Caribbean News
New RCB Video: 5 Things I learned from staying in my first cruise ship suite
Have you subscribed to the Royal Caribbean Blog YouTube Channel? We share some great videos there regularly, all about taking a Royal Caribbean cruise! This week, we are sharing our latest video — 5 Things I learned from staying in my first cruise ship suite — and don't forget to subscribe here.
Royal Caribbean Blog Podcast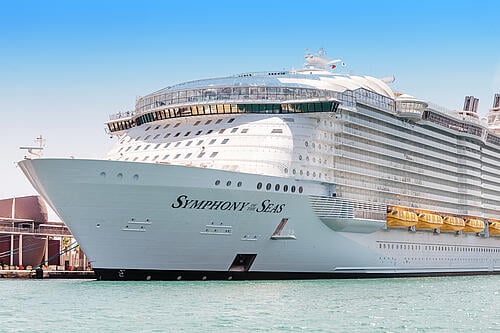 The 489th episode of the Royal Caribbean Blog Podcast is now available with a preview of the new 2024-2025 cruises that were released last week.
Royal Caribbean released new cruises for winter 2024-2025 and Matt looks at each of the ships and the new sailings offered.
Please feel free to subscribe via iTunes or RSS, and head over to rate and review the podcast on iTunes if you can! We'd appreciate it.
8 easy strategies I used on my recent Royal Caribbean cruise to save money
How do you save money while still enjoying one of Royal Caribbean's newest cruise ships?
Jenna sailed on Symphony of the Seas with the goal of spending as little extra money as possible while still making the most of her vacation.
Here are 8 easy strategies she used to save money on a Royal Caribbean cruise that you can use too!
Updated Crown & Anchor freebies
If you're at the upper echelon of Royal Caribbean's Crown & Anchor Society, expect some changes to a few perks.
Royal Caribbean announced it has made changes to select offerings that begin March 10, 2023.
This includes new crystal blocks, a change in welcome beverages, and more.
15 things you don't need to bring on a cruise
Of all the things you can bring on a cruise, there's a few items you can definitely leave at home.
No one wants to waste precious luggage space on things they don't end up using during their vacation.
Whether they are prohibited or just not necessary, we wanted to share a list of things not to bother bringing on your cruise.
We're expanding to Celebrity Cruises!
RoyalCaribbeanBlog is going to bring you more coverage and start sharing news, updates, and information from sister brand Celebrity Cruises!
Offering a premium experience, Celebrity Cruises is an intriguing option for many cruise fans used to sailing on Royal Caribbean because of the the elevated experiences onboard.
Plus, Celebrity offers ships that sail to more remote destinations and more intimate vessels to explore.