In:
Happy weekend! We hope you are enjoying a wonderful and relaxing weekend and managing to stay warm. Now it is time to sit back with a cuppa tea or java, and check out the latest in Royal Caribbean cruise news.
Royal Caribbean had good news to share this week with his affirmation the eMuster drill isn't going anywhere.
Royal Caribbean International's Senior Vice President of Marine Operations, Greg Purdy, confirmed that Royal Caribbean will not revert back its muster drill to the old drill.
The news comes after both Norwegian Cruise Line and Disney Cruise Line went back to the traditional drill.
Royal Caribbean News
Royal Caribbean Blog Podcast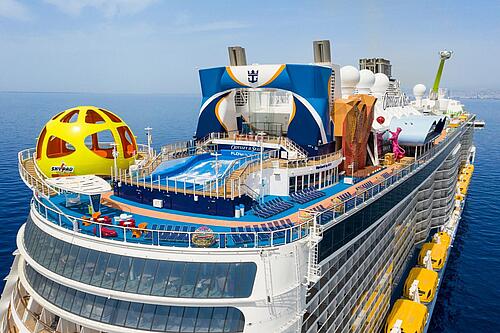 The 485th episode of the Royal Caribbean Blog Podcast is now available, where we discuss some of the top debated Royal Caribbean changes of the last few months.
Please feel free to subscribe via iTunes or RSS, and head over to rate and review the podcast on iTunes if you can! We'd appreciate it.
New RCB Video: The worst cruise ship cabins to avoid booking!
Have you subscribed to the Royal Caribbean Blog YouTube Channel? We share some great videos there regularly, all about taking a Royal Caribbean cruise! This week, we are sharing our latest video — The worst cruise ship cabins to avoid booking! — and don't forget to subscribe here.
15 things I look forward to every time I go on a cruise ship
There are just some things I love to do every single time I cruise.
Some cruisers can't wait to watch shows each evening whereas others look forward to elegant dinners and tranquil evenings on their balcony more than anything else.
These are the top 15 things I look forward to every time I go on a cruise ship. 
I packed for a 7-night cruise with just a carry-on
How difficult is it to pack for a weeklong cruise with just a carry-on bag?
It's certainly possible, but you have to be strategic with how you choose the things to bring.
Here's how I packed for my 7-night Caribbean cruise with only a carry-on suitcase. 
After 100 cruises, here are 8 ways my cruising style has changed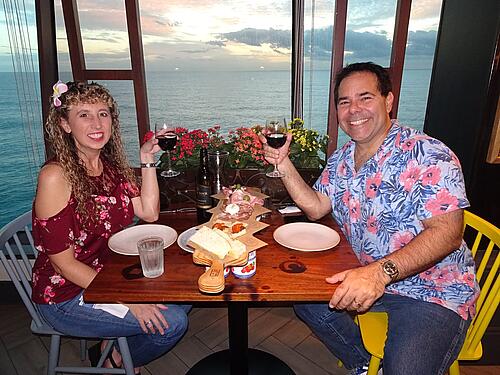 After taking 100 sailings, Marcy's approach to a cruise has changed a bit.
From cruising more frequently to booking better cabins, she shares what's different now compared to her early days of sailing.
Here are the top ways Marcy's cruising style has changed after 100 sailings.