In:
It appears Royal Caribbean is offering a new way for guests to make cruise ship cabin requests before they board.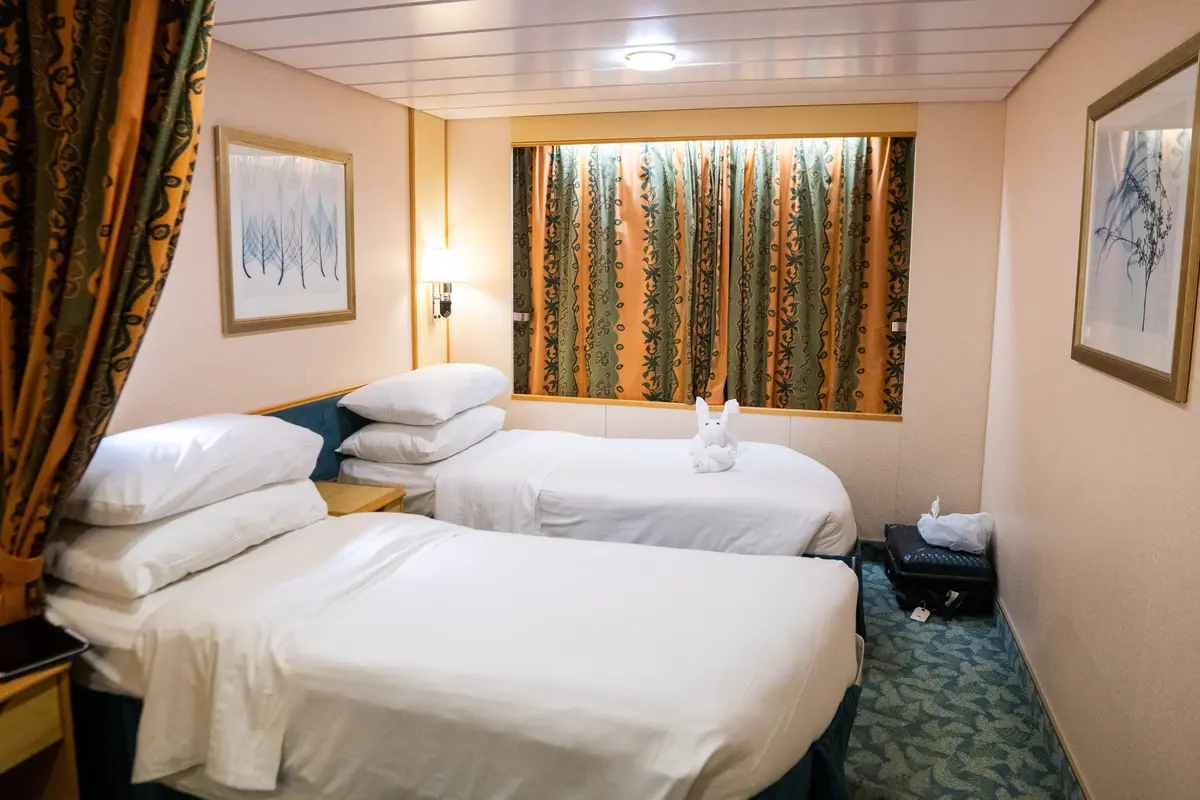 Historically, Royal Caribbean has relegated cabin requests to either onboard the ship or via a special needs form.
Guests sailing on Royal Caribbean's Liberty of the Seas this weekend were sent a text message with an option to provide stateroom preferences prior to sailing.
It's not clear if all ships have this option.
The message was sent three days prior to the start of the sailing.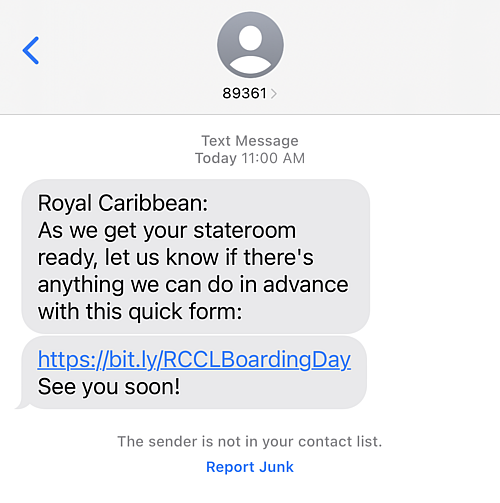 The text message includes a link that takes you to an online form.
Upon clicking the link, you will see a brief description that provides options for customizing your cabin before boarding.
Most notably, you must complete the form the same day you receive the text. If you do not submit the form on time, you will need to speak with your stateroom attendant once onboard if you have any accommodations.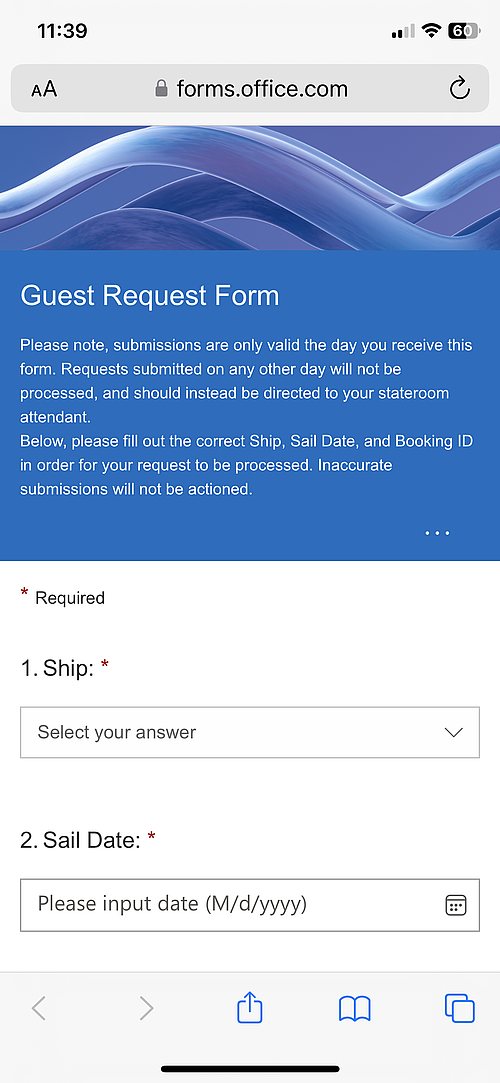 It is unclear what would happen if the guest does not have a cellphone to receive this text. There is a possibility that they would receive an email instead to fill out the form.
What questions are on the Guest Request Form?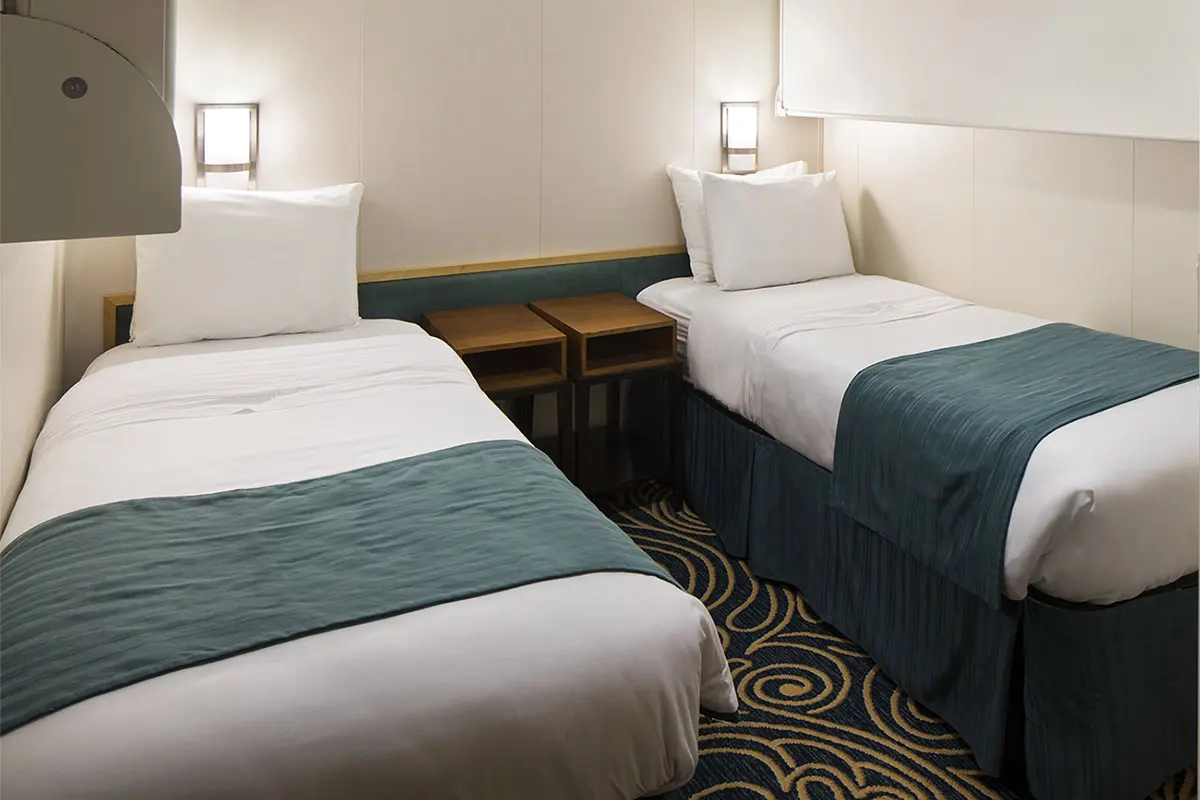 The form includes five questions that allow you to have your cabin ready in the configuration you want prior to your arrival.
The first three are about your particular sailing. You need to specify the ship you are sailing on, the sail date, and your booking ID. If any of this information is wrong, the form will not be processed.
Questions four and five are related to the particular needs of the guest.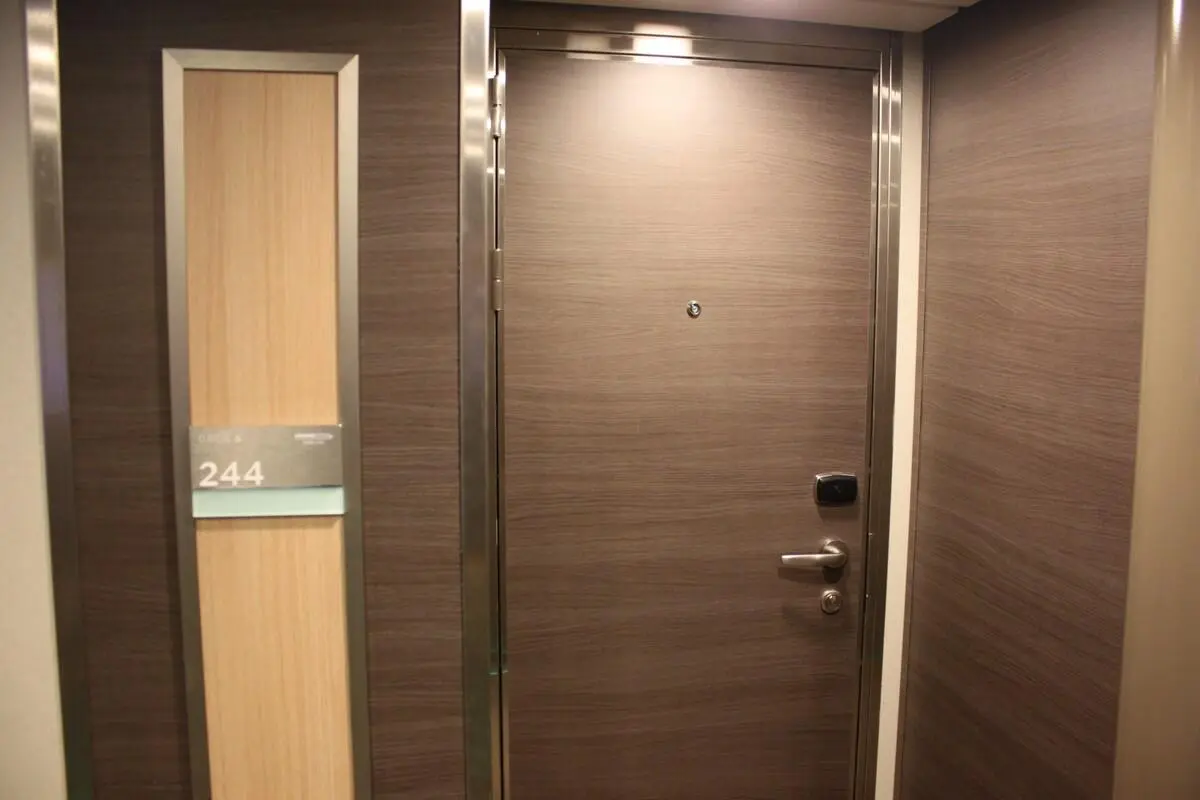 For stateroom requests, you can indicate if you want:
The bed to be separated
A baby crib
An extra blanket
A joining stateroom door to be opened
For medical requests, you can indicate if you need:
Distilled water (for CPAP machine use)
An extension cord (for medical devices only)
A medical fridge
A sharps container (to dispose injectable medications)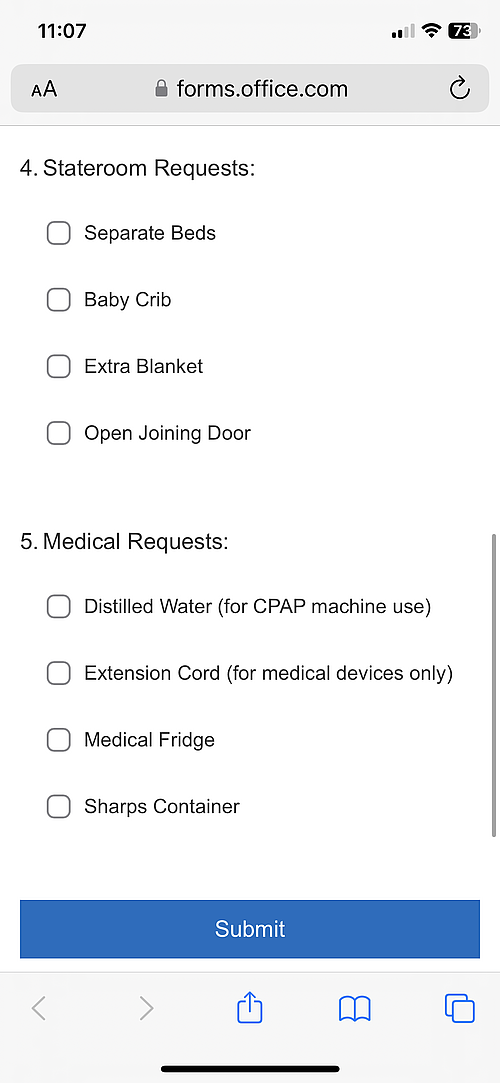 How this is different
Prior to this option, guests that wanted a change to their beds or have adjacent stateroom doors unlocked would need to wait until they boarded to inform their stateroom attendant.
With this new form, passengers can submit their preferences ahead of time.
The form doesn't encompass every possible request, as there is no comment section to make additional special requests, such as extra pillows or soap for example.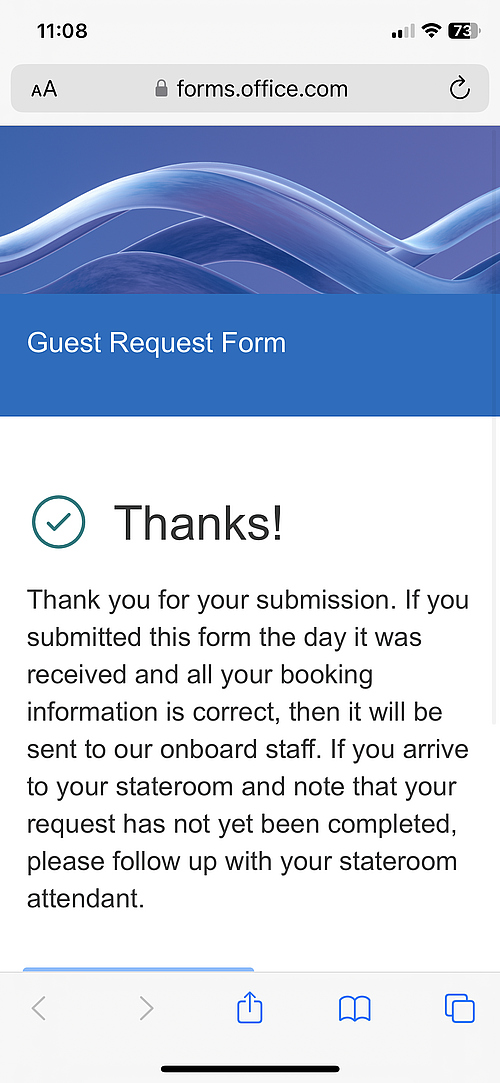 If you have special needs, you would have to fill out the Guest Special Needs Form.
The special needs form needs to happen no later than 30 days prior to your sailing, "except for sign language interpreting requests which must be submitted 60 days prior to sailing" according to the Royal Caribbean website.
How other cruise lines do it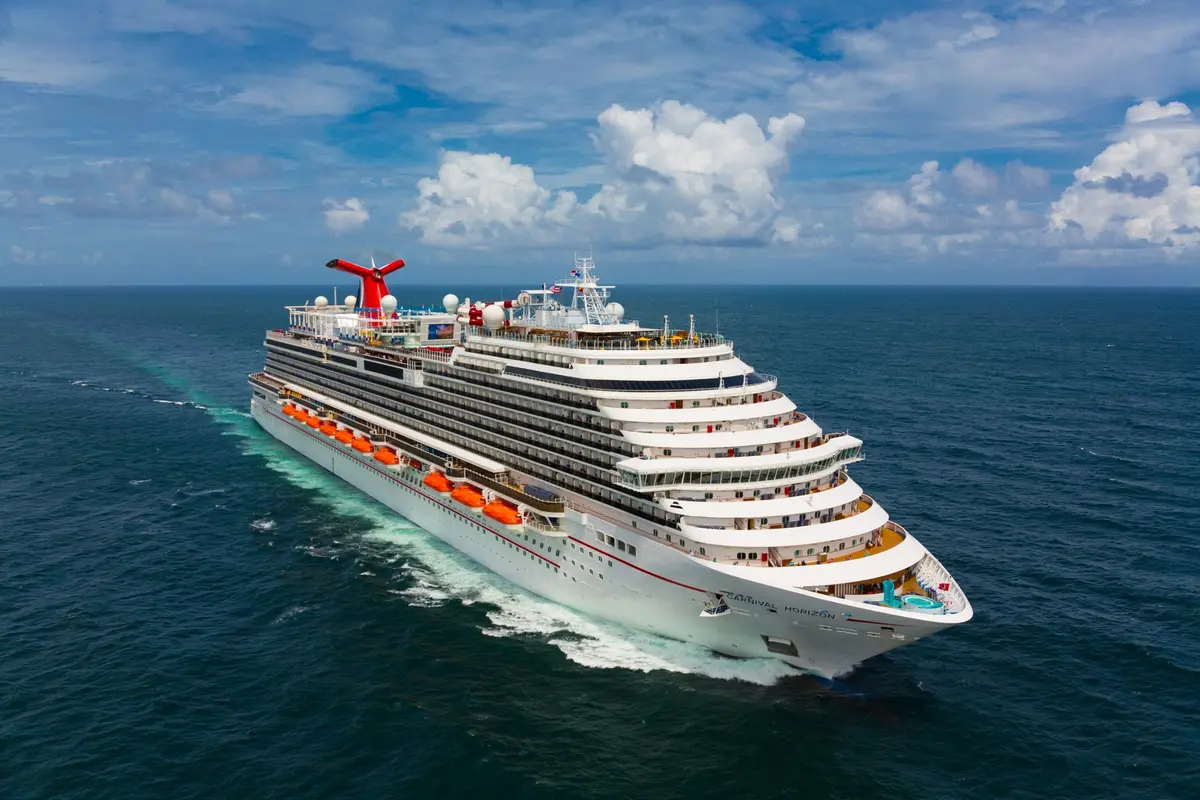 When sailing on cruise lines such as Carnival and Norwegian, guests are able to specify if they want the beds separated before stepping foot on the ship.
For both cruise lines, during the online check-in process, there is a prompt to indicate your cabin preferences.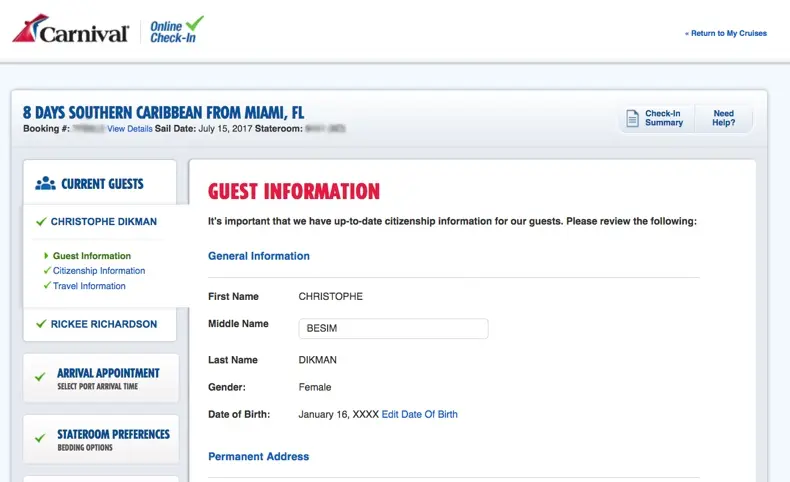 After adding your passport and credit card information, as well as selecting your arrival time, you complete the online check-in for your Royal Caribbean cruise. They do not ask for cabin preferences.
Typical cruise cabin setup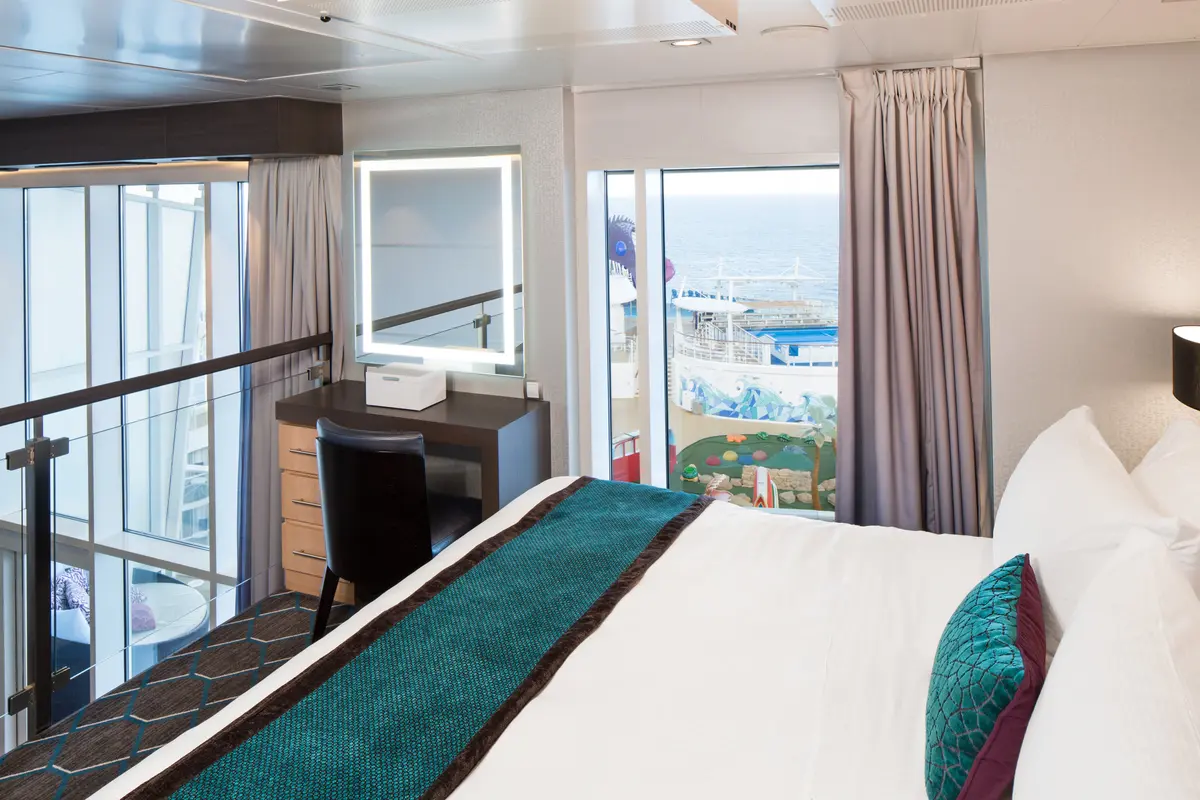 All cruise cabins have at least two twin beds that can be joined together to make one large bed.
Most one-bedroom cabins have four beds: two on the floor and two beds that can be pulled down from the ceiling.
Depending on the cabin, some rooms may even have a pull-out couch that can be used as another bed. This is typically found in larger suite cabins.
Connecting staterooms on a cruise ship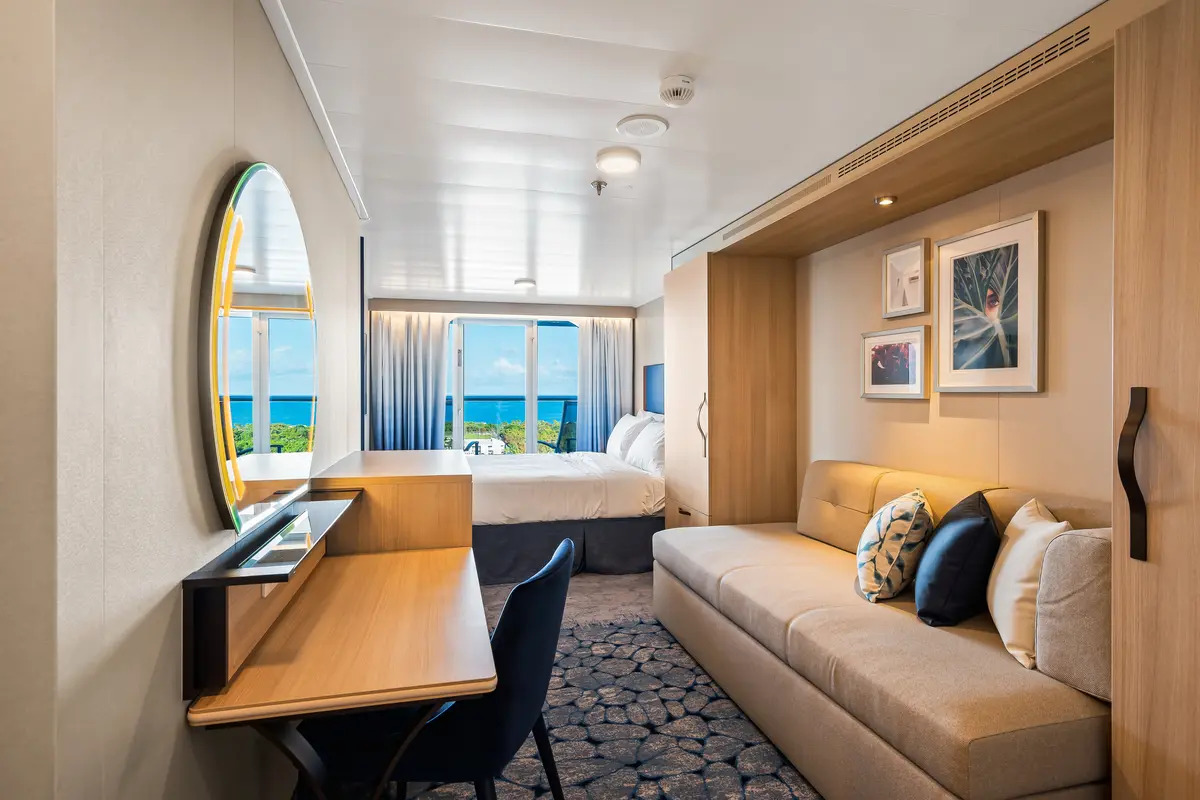 If a family or large group cruising together does not want to share one stateroom, two staterooms (or more) next to one another is a great option.
To ensure your family or group stays in a connected stateroom, you can look at the ship map to see which rooms are connected. To make your life easier, you can have your travel agent do that for you.
Booking as early as possible ensures you will get staterooms next to each other, or at least, nearby.