In:
Have you every wanted to know about going on a cruise if you or someone you know has a special need?
Today, Royal Caribbean management participated in a discussion with travel agents, answering questions relating to special needs and accessibility while cruising.  
Ronald Pettit, Royal Caribbean's Executive Disability Inclusion & Accessibility Officer, addressed several topics along with Renee Didier, Manager of the Sales Training Team.
Pettit has been with Royal Caribbean Group for over 16 years in varying positions and has led the cruise line as an industry leader in accessible cruise vacations. In the webinar today, Pettit elaborated on a number of Royal Caribbean's practices in making the cruise experience more accessible.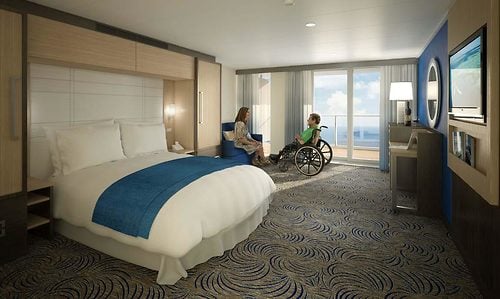 Here are some of the questions and answers from today's session.
How much advance notice should we provide about a disability?
Ideally at the time of booking, but "no later than 30 days prior to sailing, except for sign language interpreting requests which must be submitted 60 days prior to sailing".
What are the steps Royal Caribbean takes to prepare for guests before coming on board?
Royal Caribbean collects and reviews all accommodation requests, working with relevant parties to prepare. C
loser to the sailing date, about 10 days beforehand, important details are disseminated to staff, such as housekeeping and dining. 
Where can you find the special needs form?
The special needs form is a very important tool for anyone to use. As listed on the website, the form requires basic information, including:
Personal details such as name and address
What accommodations are requested
If an accessible stateroom is required
Accessible hotel room pre or post-cruise
Any equipment that needs to be brought on board
Dietary request
Accessible shore excursion
Any other request
The website notes that information provided on the form will be shared with only those who need it, such as crew members, housekeeping staff, and third parties, including ground transportation staff or shore excursions where required.
How can I get assistance with embarkation and disembarkation?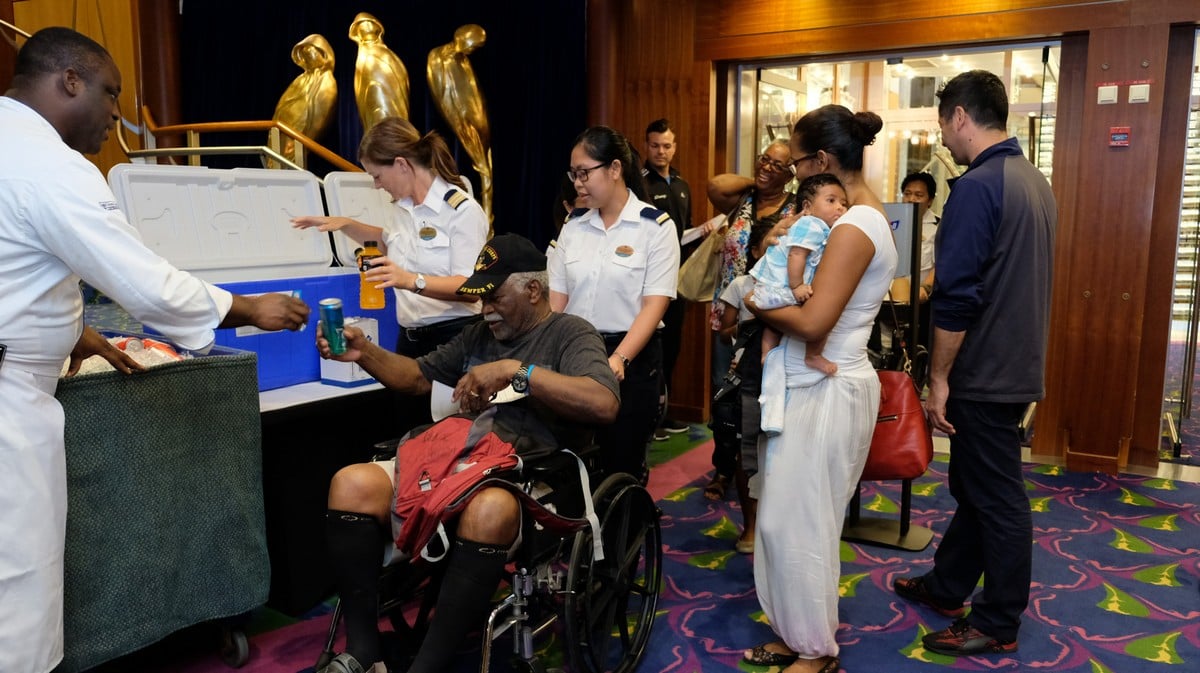 The cruise line does provide a wheelchair and assistance in navigating the terminal and getting on the ship. Asking the day of can be an issue, as the information is collected and organized days in advance.
Pettit did note that staff does their best to make sure wheelchairs are available when needed, and organizing various boarding times is part of this process. Sometimes patience is required, though.
While onboard the cruise, scooters and wheelchairs are not provided unless it is a medical emergency. Royal Caribbean does work with companies that can provide mobility options that can be rented for the duration of the cruise and even delivered right to the guest's cabin.
What can be done for guests with food allergies or dietary restrictions?
Pettit noted that dietary restrictions and allergies are the second biggest request after pier assistance. Royal Caribbean is very experienced in dealing with common needs such as gluten, dairy and lactose-free foods, which he noted are well highlighted on menus. However, there are less common allergies that can be problematic for guests.
He advised cruisers can request the following evening's menu with modifications.
What type of options do we have on board for those individuals with autism?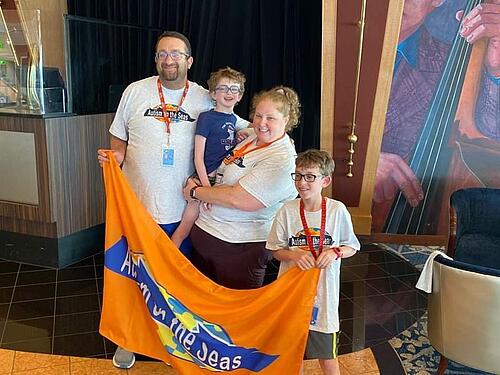 Royal Caribbean is known to be first autism friendly cruise line in the world, partnering with Autism on the Seas, which helps them with specific products and services, including sensory friendly movies, an autism channel, a social storybook to name a few.
 In addressing this, Pettit explained that there is lots of programming that can be offered on board the ship, and literally, they can make any of them accessible.
Read more: How one group helps families with Autism cruise on Royal Caribbean
Can guests bring a service dog on a cruise ship?
When asked if service dogs are permitted onboard, the answer was an emphatic yes, with Pettit going on to discuss the critical, evolving role of service dogs play,  adding they do many things:  "Service dogs help retrieve object, alert people that somebody is at the door there now, medical alert dogs that help people to detect if they're going to have a seizure or to take their medication.
He did clarify that service dogs have been specifically trained to perform a very specific function or take to help a person with a disability, different than a therapy dog who may not qualify under the ADA as a service dog. 
Are there sharp containers and fridges for diabetics?
Yes, Royal Caribbean does provide these in the stateroom, and Pettit advised the need to clearly identify specific requirements.
For example, not all diabetes medicine needs to be refrigerated.  
If a guest needs oxygen, can Royal Caribbean provide it onboard?
Royal Caribbean does not provide oxygen for their cruise; it is only available for emergencies, so guests need to make their own arrangements in this regard.
He noted the advancements that have led to the portable oxygen concentrator that helps convert ambient air into on0demand oxygen, which may be of benefit to some passengers.
If a guest needs dialysis, can they sail with Royal Caribbean?
Guests who can bring their machines and do self-administered dialysis are welcome to sail, and this has been happening for decades.
Royal Caribbean is unable to provide medically supervised hemodialysis; however, some guests have been using self-administered NxStage equipment, which which are permissible.
Guests can book through Dialysis at Sea (https://www.dialysisatsea.com).
Are there accessible shore excursions available?
Discussing accessible short excursions, Pettit describes his team's effort, "I have a small six seven member team that deals exclusively with accessible shore excursions, which are akin to a concierge service."
"They work in various ports of call with tour operators to provide guests with what they are looking for. This is also why it is key to communicate well heard of time."
Are Royal Caribbean's private islands accessible?
Yes, they are, and Pettit elaborated that both Perfect Day at CocoCay in the Bahamas and Labadee in Haiti have a good amount of access with hard pathways throughout the island, accessible trams,  beach wheelchairs to navigate the sand, pull lifts to get in and out of the pool and accessible cabanas.