In:
A Royal Caribbean cruise is the kind of vacation experience where fond memories are made. We all have our favorite restaurants, spots onboard, and entertainment to experience, but why not try something new the next time you go? Here are a few out-of-the-box experiences you may not have tried yet.
Izumi Hibachi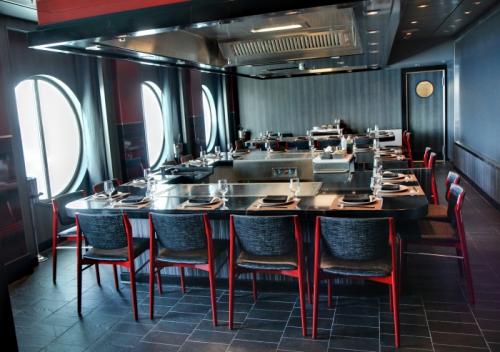 On Royal Caribbean's Oasis Class ships, Izumi has expanded to also offer a Hibachi experience where guests can enjoy Teppan-style dining. Izumi's Hibachi option is as much about the experience as it is about the food.
Izumi's chefs cook the food in front of guests surrounding a cooking table. If you have never done hibachi, it is a must-do and if you have, then you need to check out the great food (and show) Izumi offers.
Labadee cabana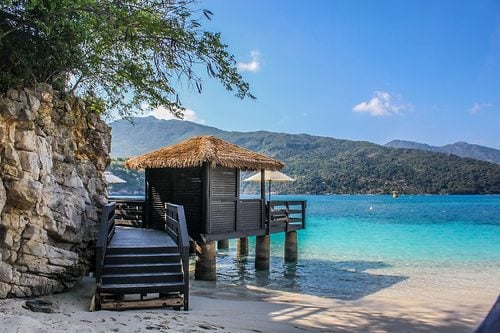 Sometimes you just have to pamper yourself, and staying in a cabana at Labadee is the perfect way to do just that.
Labadee is Royal Caribbean's private destination, and while just sitting at the beach is a perfectly good way to spend your day there, renting a cabana makes the visit extra special. A cabana is your own private space that can accommodate up to six guests. Each cabana is equipped with two lounge chairs and a large seating area inside the cabana. A cabana attendant is also assigned to you, who can assist you with any requests you may have. Cabana guest also get to enjoy complimentary bottles of water (in a cooler), two floating beach mats, snorkeling gear and towels.
Cabanas are available for rent at Barefoot Beach and Nellie's Beach, and can be reserved before the cruise and during the sailing.
See the Quest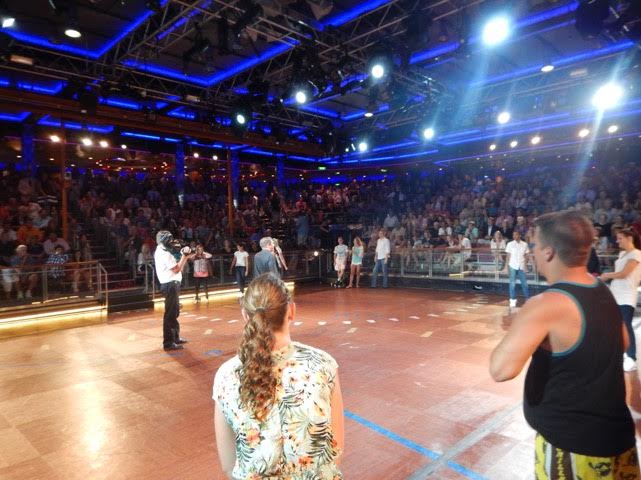 Have you heard about a game on Royal Caribbean ships called The Quest?
The Quest is an adults-only scavenger hunt that is big on laughs, friendly joking and competition.  When someone asks what the Quest is exactly, it is never easy to answer except to say, "you have to see it for yourself."
The Quest is an unique Royal Caribbean show that involves guests either actively participating in teams or watching the action.  You do not have to participate, but it is worth seeing for yourself at least once for the spectacle that is this show.
The Quest is an adult-oriented show, so the kids will have to grow up before checking this one off their list.
Get your hair styled at the salon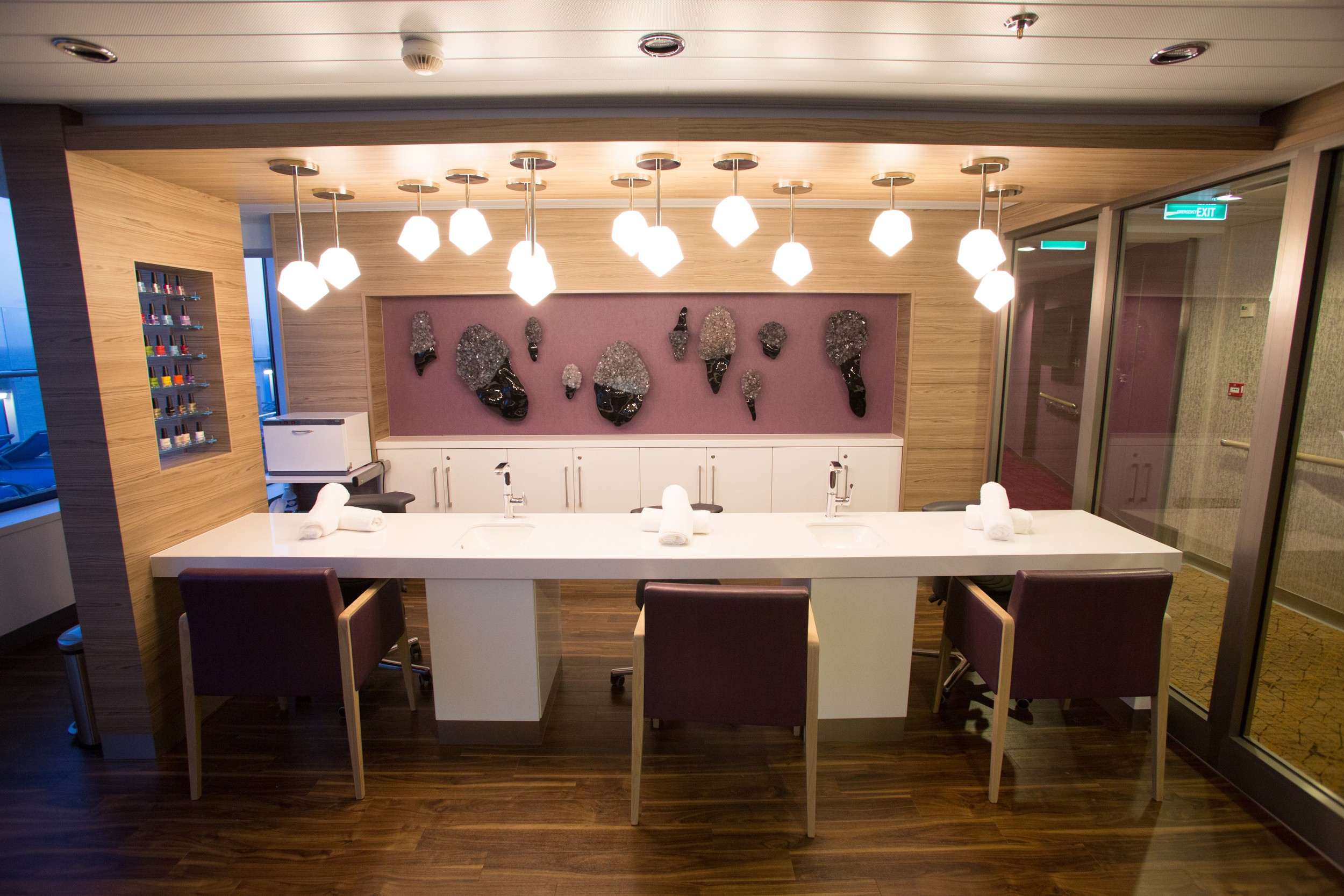 Royal Caribbean's Vitality Spa is best known for the wonderful massages and treatments, but it also features a high-end spa, that is the perfect place to have someone make you look a little extra special.
Whether for formal night, or just a fun evening out, you can make an appointment to have your hair cut, treated or just styled.  Men can get a shave or hair cut as well.
Be sure to make a reservation early, because spots tend to go quite quickly (especially for formal night).
Take a repositioning cruise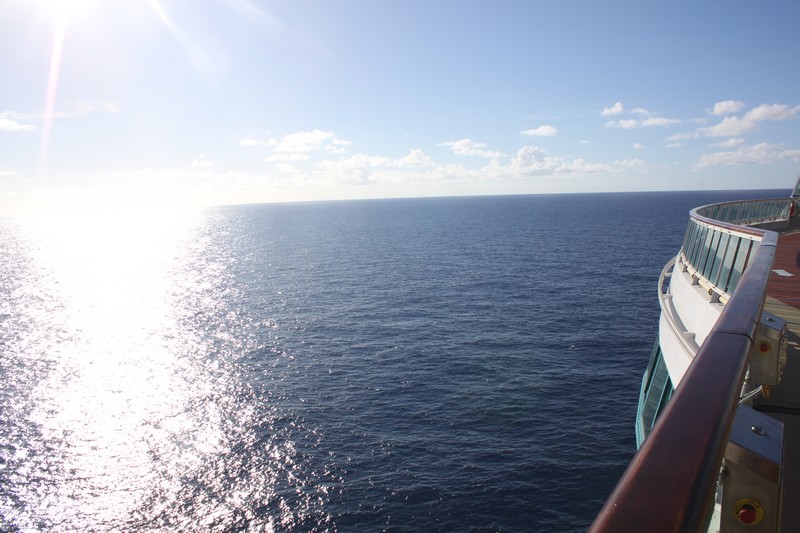 Going on a Royal Caribbean cruise that embarks at one port, but disembarks at another port at the conclusion of the cruise is a very different, and rewarding experience.
Each season, Royal Caribbean offers repositioning cruises that take ships between continents.  Not only is a repositioning cruise longer than most other sailings, but they offer the opportunity to visit ports of call not normally included in a Royal Caribbean itinerary.  Plus, there is lots of time to enjoy what the cruise ship has to offer with the bonus sea days.
Take a behind the scenes tour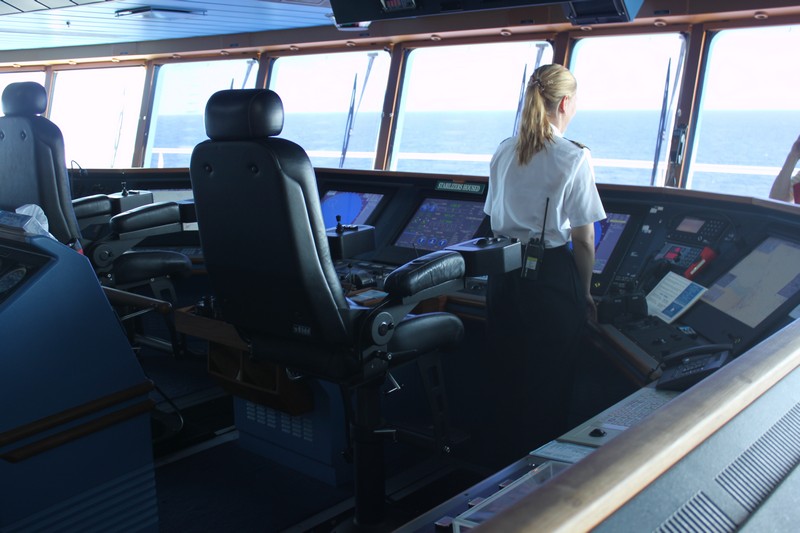 Royal Caribbean now offers fairly regularly a behind the scenes tour for guests to reserve, which will bring guests to many areas not normally accessible.
These tours include visits to the ship's bridge, galley, engine room and more.  It is the only means of seeing these off-limits areas, as well as extremely interesting to see how a Royal Caribbean ship operates.
Check your Cruise Planner for something called the "All Access Tour".
Your thoughts
Which of these activities have you tried before?  Any you think should be included in this list?  Share your ideas in the comments below!