In:
The U.S. Centers for Disease Control (CDC) has issued one part of its new technical instructions for cruise lines to move towards cruise ships sailing again from the United States.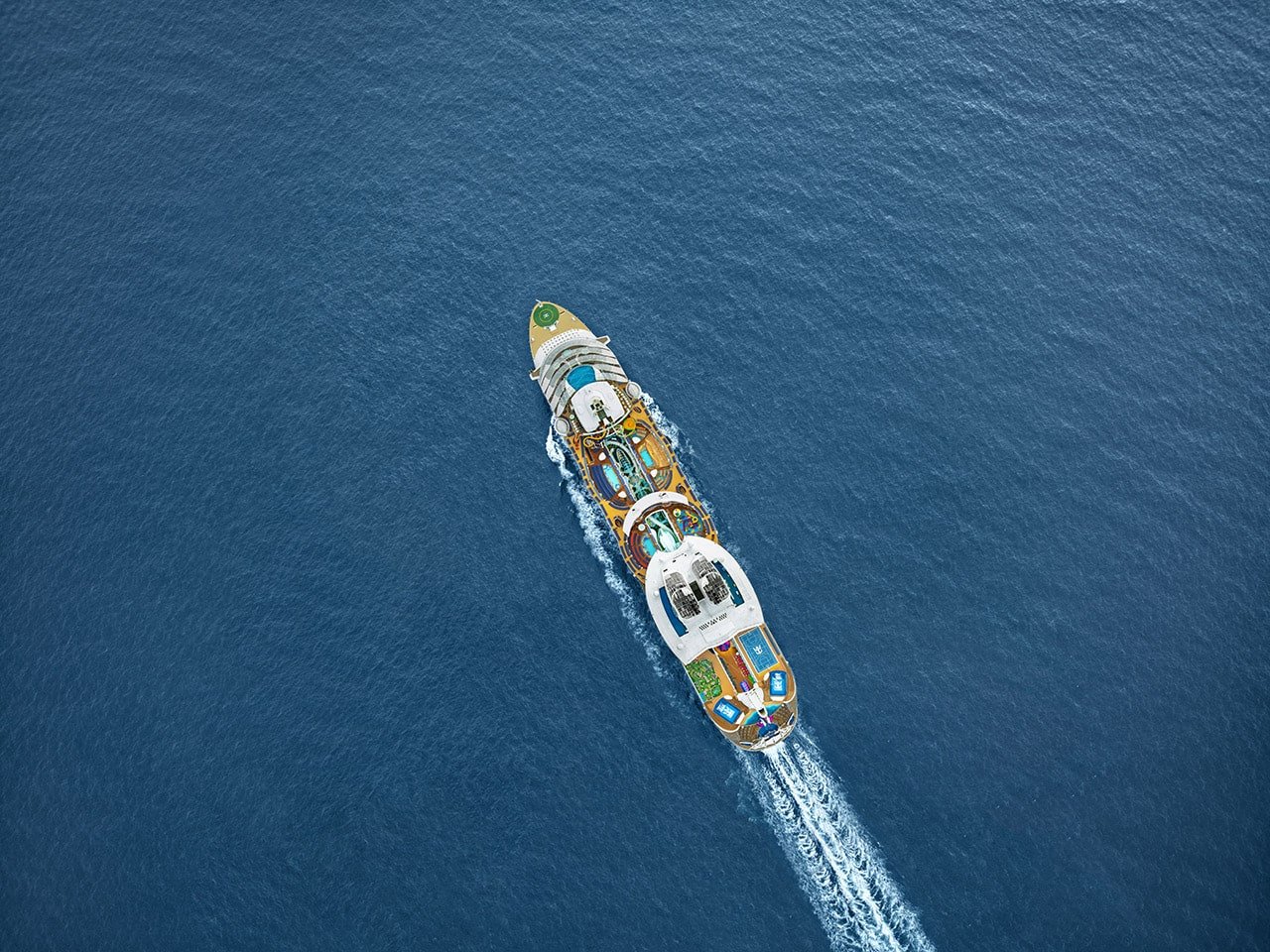 Five months after the CDC issued its Framework for Conditional Sailing Order (CSO), there has been no additional information provided for cruise lines to progress further.
An update to Technical Instructions for Mitigation of COVID-19 Among Cruise Ship Crew now includes, "CSO Phase 2A Routine COVID-19 Screening Testing of All Crew."
Essentially, the new instructions address crew members currently onboard ships sailing with more stringent and quicker pace of reporting to the CDC.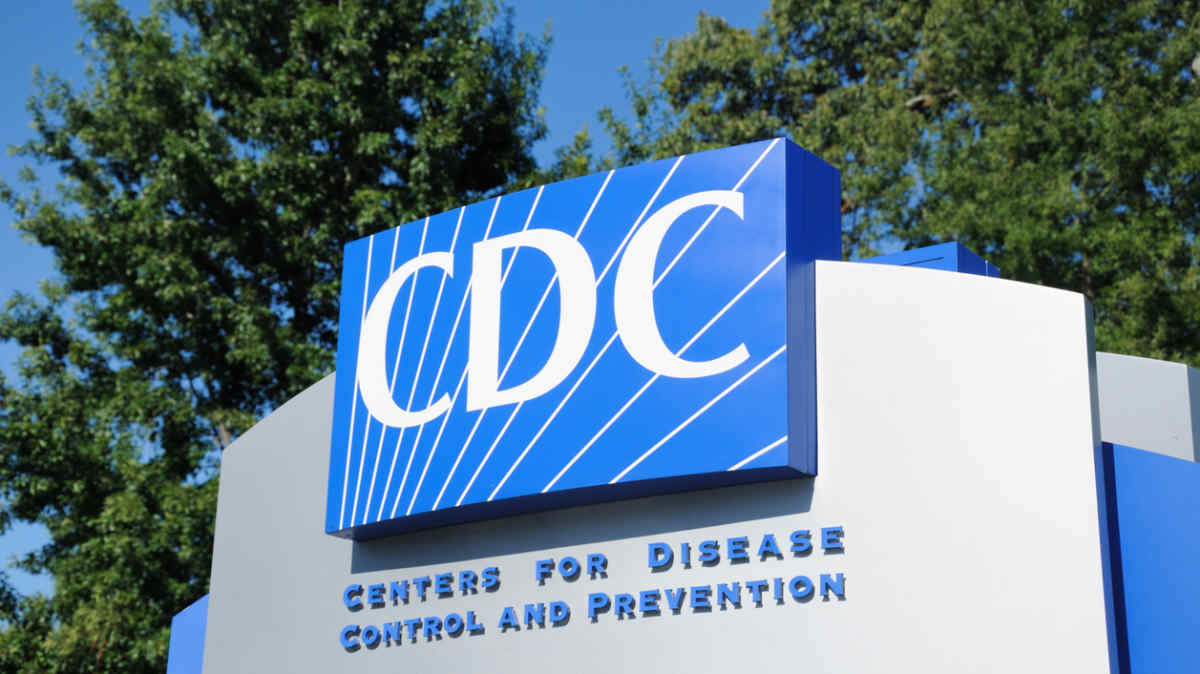 This will allow the CDC to more closely monitor ships and assign the proper color code to signify the ship's health status. 
In order to do this, the CDC requires daily submission of the "Enhanced Data Collection (EDC) During COVID-19 Pandemic Form". This form is used by the CDC to monitor reports and outbreaks of Covid-19 on a ship.
The CDC also told cruise lines to "explore options to vaccinate crew for Covid-19", which is something Royal Caribbean and other lines have already committed themselves to doing.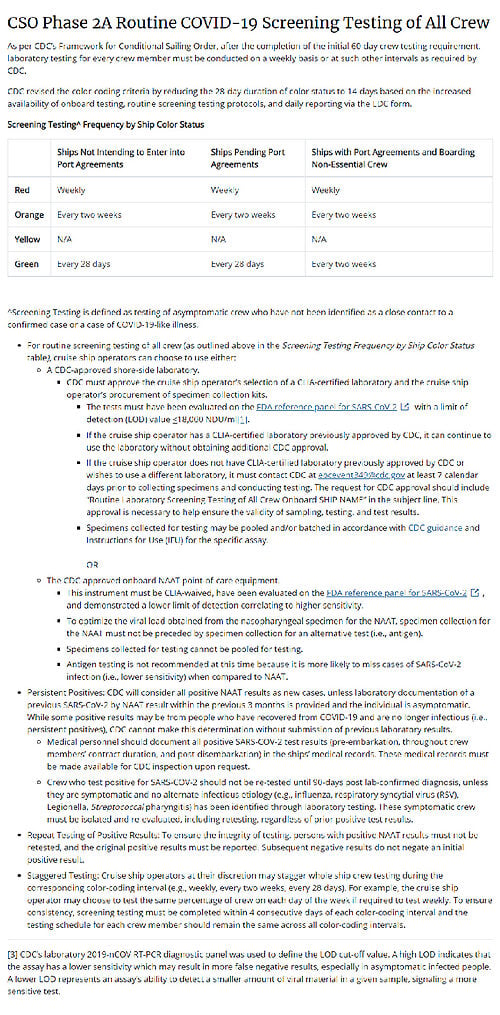 A great deal of the instructions in Phase 2A deal with what cruise lines need to do when bringing new crew members onboard, as well as visitors or overnight contractors.
The color codes the CDC uses to categorize ships based on their health status has also changed, expanding their color code system include a new orange level that is between green and yellow.
Orange ship status in the absence of pre-existing Red ship status or a case report on the same day that would change the ship's status to Red.
What about test cruises?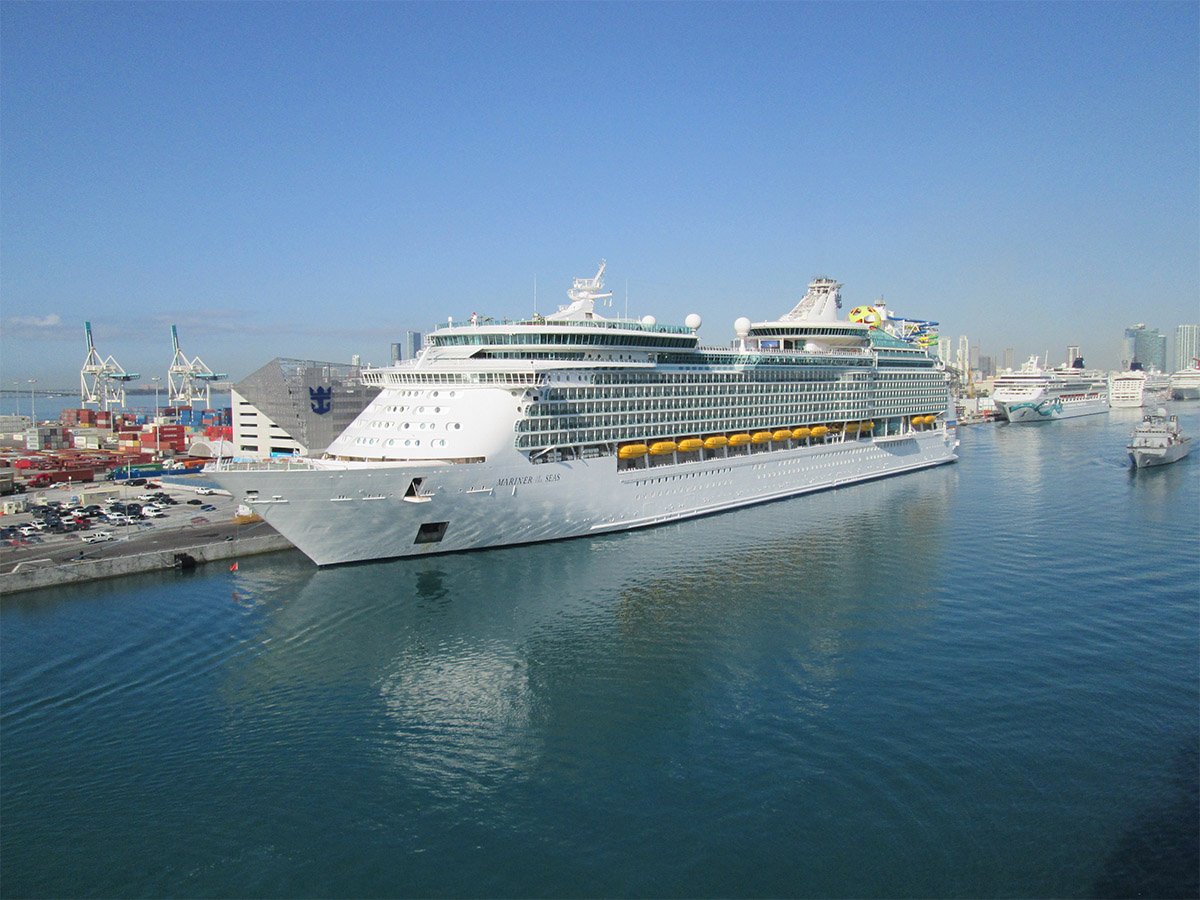 The new update only mentions simulated voyages once in the document, noting that in order for a cruise ship to get permission to board "non-essential crew", the CDC must verify that the cruise ship operator has documented the approval of all U.S. port and local health authorities where the ship intends to dock or make port during one or more simulated voyages or restricted passenger voyages. 
What this means is a cruise line must have an agreement with the U.S. port it will sail from that it has the capability for screening & testing of embarking crew and the quarantine and isolation of crew.
However, the CDC did include in its press release that the next phase of the CSO will include test cruises.
"The next phase of the CSO will include simulated (trial) voyages that will allow crew and port personnel to practice new COVID-19 operational procedures with volunteers before sailing with passengers."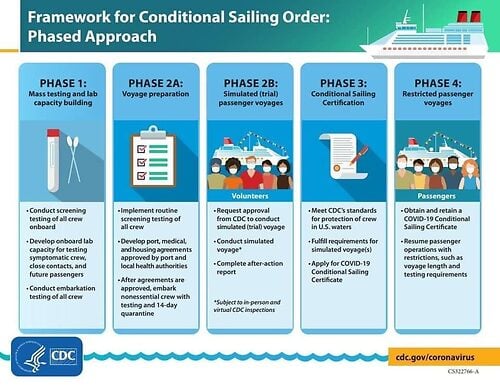 Read more: Everything you need to know about Royal Caribbean test cruises
New changes after public pressure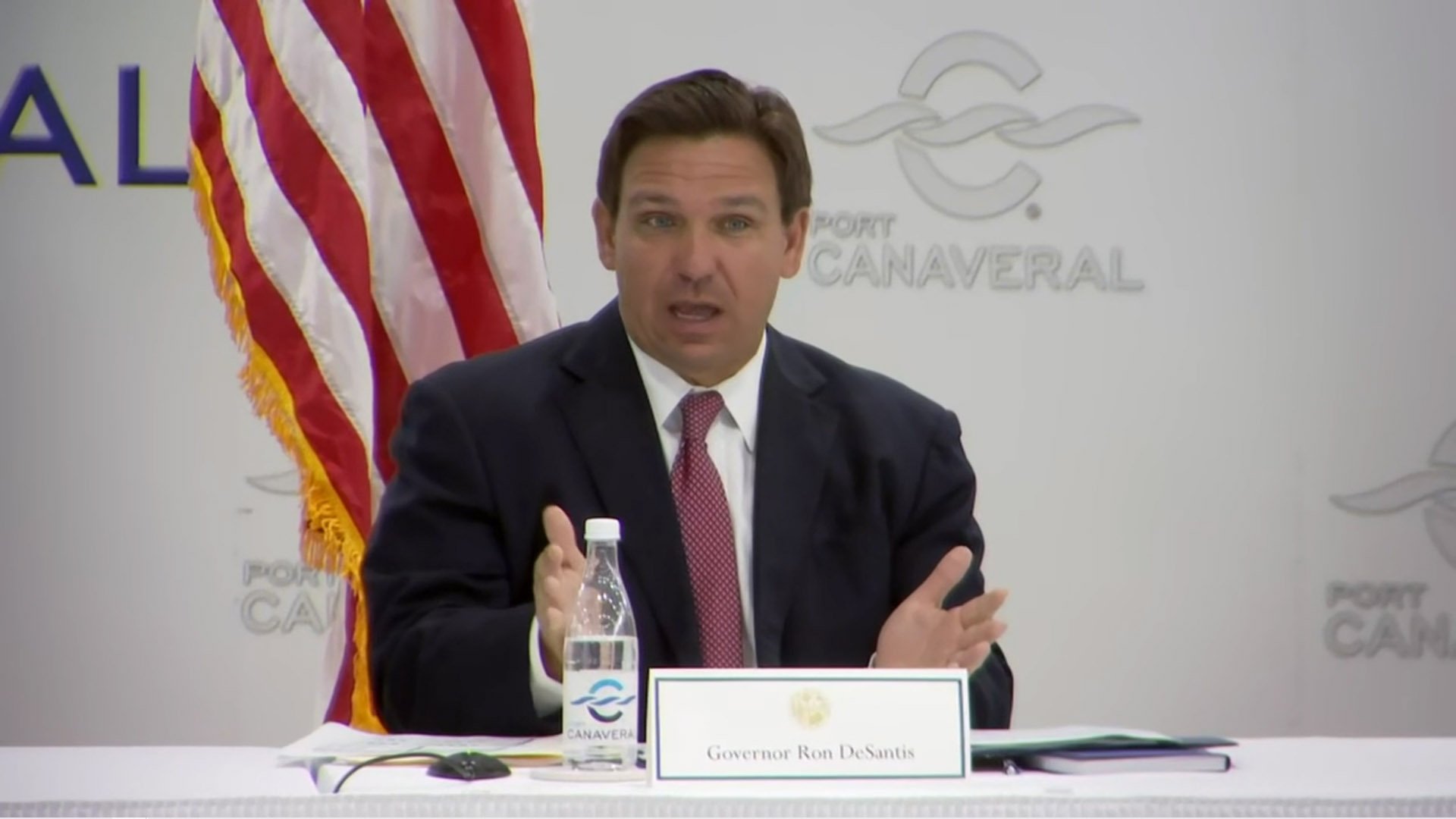 It is hard to ignore the fact these changes come after a whirlwind week of government officials and industry leaders calling on the CDC to act and allow ships to sail again.
A variety of public statements, as well as the cruise industry calling on the public to tell elected officials to allow ships to sail again has come leading up to today's new instructions.
Most notably, Florida's Governor threatened to sue the CDC if things did not change, and the cruise industry organization set up a way for cruisers to contact legislators to ask for action.
The serious double standard remains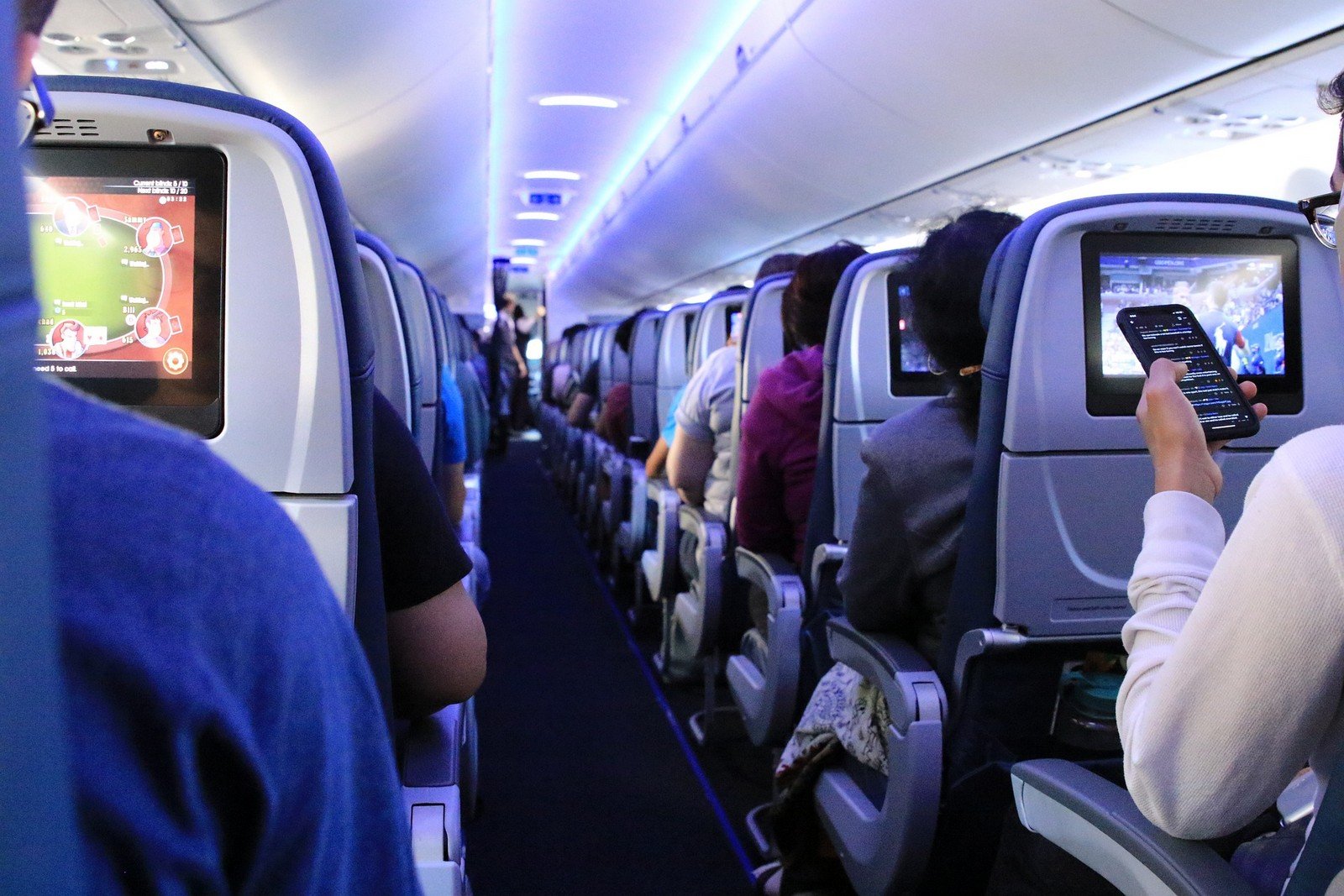 While today's action is a step forward in the academic sense of the word, cruise lines remain hopelessly shutdown for more than a year while every other facet of travel remains unhindered.
Airlines, theme parks, casinos, trains and more are allowed to operate as they see fit, with minimal Federal requirements to basic needs.
In fact, the airlines have rebuffed every attempt to institute testing of passengers onboard domestic flights, which is something cruise lines have committed to do since October 2020.
The CDC even acknowledged earlier today that fully vaccinated people have a low risk in terms of travel.
Meanwhile, cruises that have been able to restart sailings in Europe, Asia, and the South Pacific have carried  almost 400,000 passengers and had fewer than 50 based on public reports.